Are you looking for the prices and plans for Surfer SEO?
If you said yes, you're in the right place on the web.
In this article, I'll tell you everything you need to know about Surfer SEO Pricing and Plans before you choose a plan to subscribe to.
Surfer SEO Pricing 2023
If you've decided to buy this tool to improve your search engine ranking, this article will help you because it has the best and most up-to-date prices, plans, and discounts.
I'll also talk about some of its great features, discounts, and deals. I'll end by answering some of the most common questions.
I think you already know about this tool. If not, Surfer SEO is a powerful and one of the best AI-powered On-page SEO optimization tools that helps your website rank on the first page of SERPs (Search Engine Results Pages).
Before we get started, we'll take a quick look at what Surfer SEO is and what it does. Then we'll move on to pricing and plans.
So, let's get going without further ado.
What is Surfer SEO?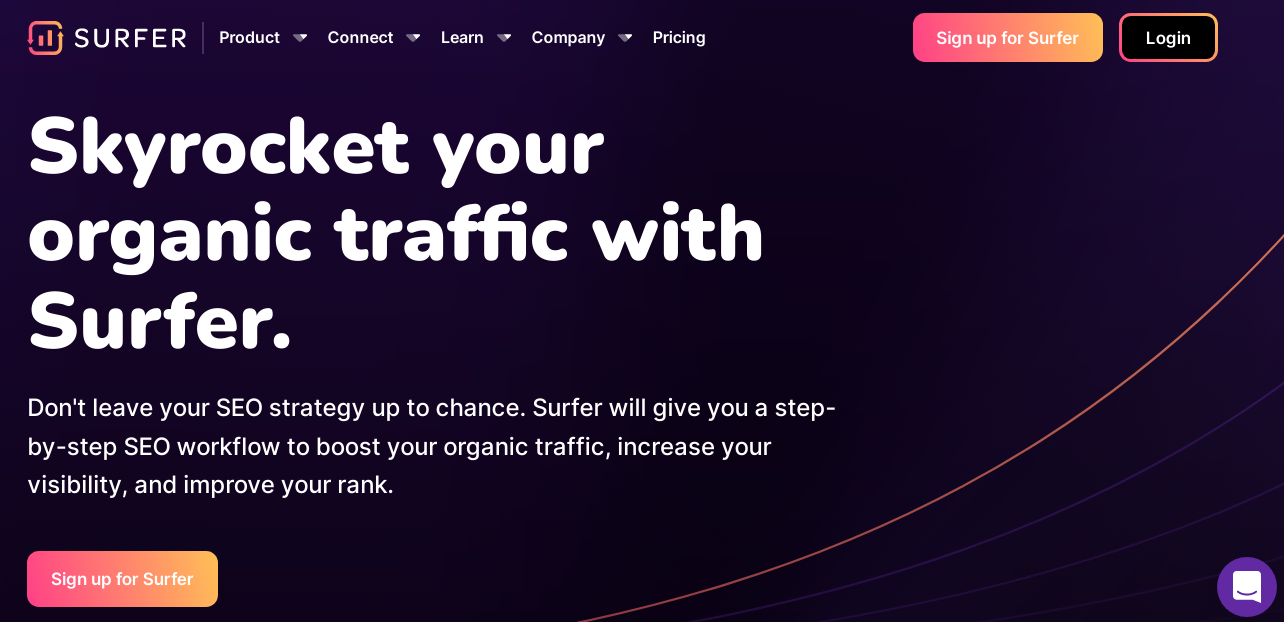 With Surfer SEO, you can optimize your website using artificial intelligence. It helps you figure out how to improve your search engine rankings by analysing your content.
It compares your article to the best-performing pages on more than 500 different factors and tells you how to improve your SEO.
In simple terms, Surfer SEO is a tool that helps webmasters find, organise, and improve the search engine optimization of their websites.
It helps them find the best keywords and phrases so that search engines can see as much of their website as possible.
It gathers information about your competitors, such as the keywords they use, the way their content is structured, the number of backlinks they have, and so on, and gives you optimization suggestions based on the results.
It was started by Slawek Czajkowsi in 2008, and its accurate analysis and results helped it gain a lot of attention.
It is used to increase organic traffic by content writers, marketers, bloggers, and freelancers.
Which Surfer SEO plan is right for you? Basic, Pro, or Business Plan?
It's not that hard to choose the right plan for yourself.
But there are some things you should think about before choosing one plan over another.
I'll keep it as simple as possible. Thus, you can easily determine which Surfer SEO pricing plan is best for you by comparing Surfer SEO Basic, Pro, and Business.
| | | | |
| --- | --- | --- | --- |
| Features | Basic Plan | Pro Plan | Business Plan |
| Price | $59/mo | $119/mo | $239/mo |
| Content Editor | 10 per month | 30 per month | 70 per month |
| Content Audit | 20 audit per month | 60 audit per month | 140 audit per month |
| NLP | Free (for 1st Month) | YES | YES |
| Users | Can't invite team member | Invite 3 team members | Invite 10 team members |
| White Labelling | NO | NO | YES |
| API | NO | NO | YES |
| Priority Support | YES | YES | YES |
| Money-back Guarantee | 7-days | 7-days | 7-days |
| | | | |
Surfer SEO Money-back Guarantee
Surfer SEO has a money-back guarantee for 7 days. If you don't like the features of Surfer SEO, you can get your money back in 7 days.
Just send an email to the Surfer SEO support team to get a refund. They will give the money back with no questions asked.
NOTE: If you want, you can call customer service and get a 30-day extension on the money-back guarantee.
Quick Links:
Conclusion Surfer SEO Pricing 2023
Surfers SEO charges fair prices for their services, so businesses of all sizes can afford to use them.
Surfers SEO is the best choice if you want to improve your website's search engine ranking and want to work with a team that really wants to see you succeed.
Contact them right away to find out how much they charge and how they can help you reach your online marketing goals.