Approximately 14 percent of all US retail sales were done online, according to Loss Prevention Magazine. The percentage of returns on those sales is even more impressive.
Buying stuff online isn't always a positive experience. eCommerce returns, for instance, more than doubled between 2019 and 2020.
It is estimated that people returned $102 billion worth of items they purchased online. How does all that merchandise get disposed of? Physical stores receive a small percentage of returns.
A major online retailer such as Amazon, however, cannot afford to screen, repack, and relist these returns. Returns are often liquidated, so they are often disposed of.
Many Amazon returns aren't damaged or faulty, which is good news for you. The majority of returned items are new and unopened, as people return things for a wide range of reasons.
Large online retailers, such as Amazon, sell pallets of customer returns to liquidators. On liquidation marketplaces, you can find those items.
Keep reading if you want to learn more.
What is Amazon Return Pallets?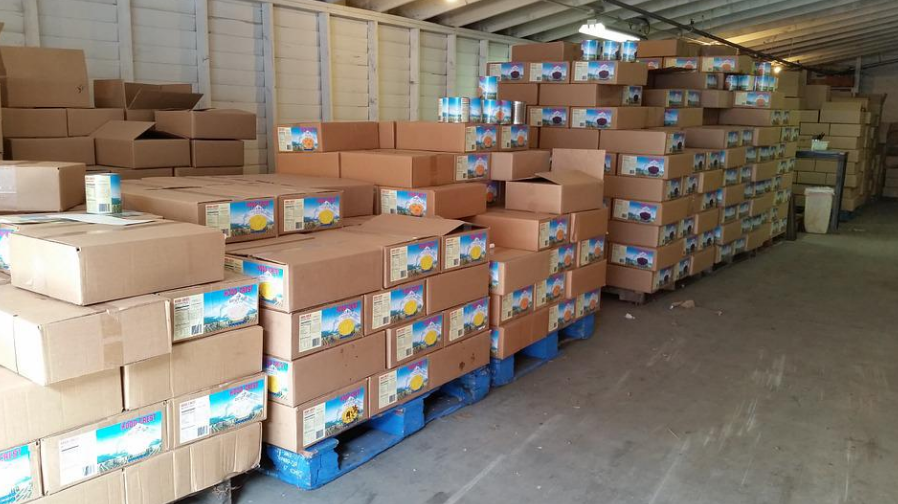 Pallets that have been sent back to Amazon are called Amazon return pallets.They are sold without being seen at very low prices to anyone who is willing to take a chance.
It's possible to make a lot of money just by fixing up the items and selling them again.The price goes down the more you can afford to buy.
Items that have been sent back to Amazon are usually sold by the pallet or truckload.
Your name
Your best email address
SEND
Why buy amazon customer return pallets?
Amazon Return Pallets may be a good option for you for a variety of reasons.
First of all, you don't have to spend a lot of money. You can get started with a few hundred dollars. You could also start out with a line of credit.
There are many places to resell things, such as flea markets, resale sites like Thredup, Poshmark, OfferUp, eBay, and many others.
If you already have a business or want to start one, buying return pallets is a great way to build up your stock.
The pallets are sold in large quantities and usually have a lot of different things on them, like clothes, electronics, and beauty products.
You can specialize in a certain area if you want to.On the other hand, if you sell in more than one category, you can find out what your customers like best.
8 Best ways to buy amazon return pallets
Most Amazon customer returns are sold on the websites of liquidation companies.
So, go to the websites first and you'll see a list of all the sellers who are selling their liquidation stock.
Then, under "Marketplaces" or "By Seller," just choose "Amazon."
Let's take a look at a few of the liquidation companies out there.
Buying returns pallets from Amazon Liquidation Auctions (US)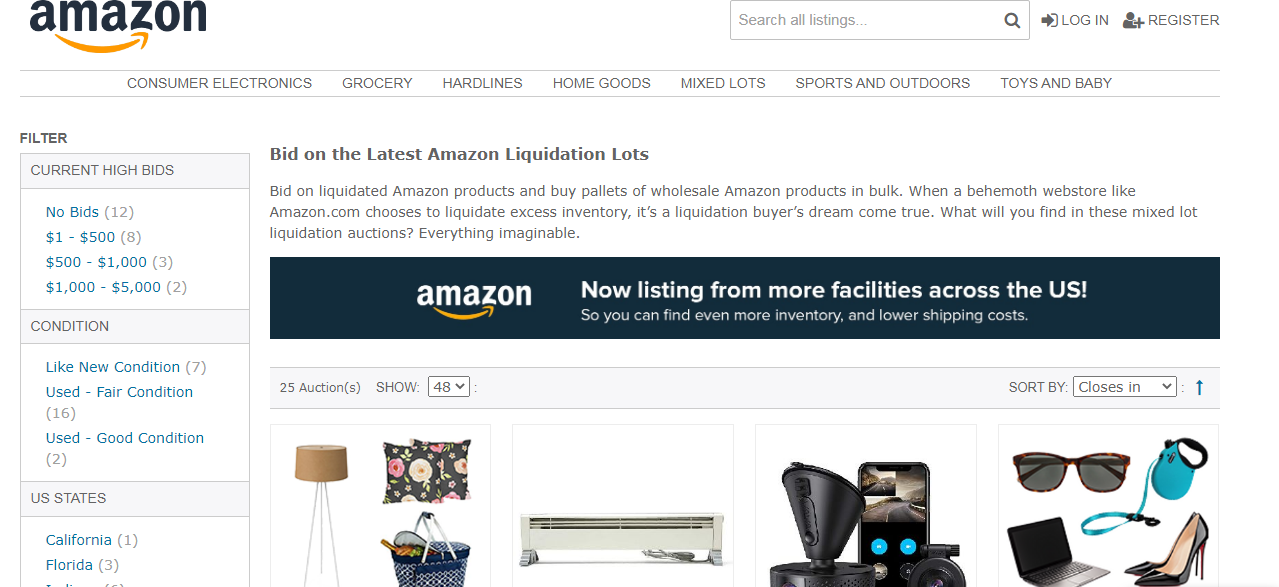 Amazon Liquidation Auctions (US) is a good choice if you want to buy a lot of different things for your business.
This website lets anyone with a registered US business buy direct liquidation pallets.
US-based buyers place bids on LTLs, or "Less Than Truckloads," which are overstock items.
Home goods

Apparel

Groceries

Electronic goods

Accessories

Footwear
You have to sign up and be approved by Amazon before you can bid on and buy large quantities of overstock items.
Buying returns pallets from Liquidation with B-Stock (UK)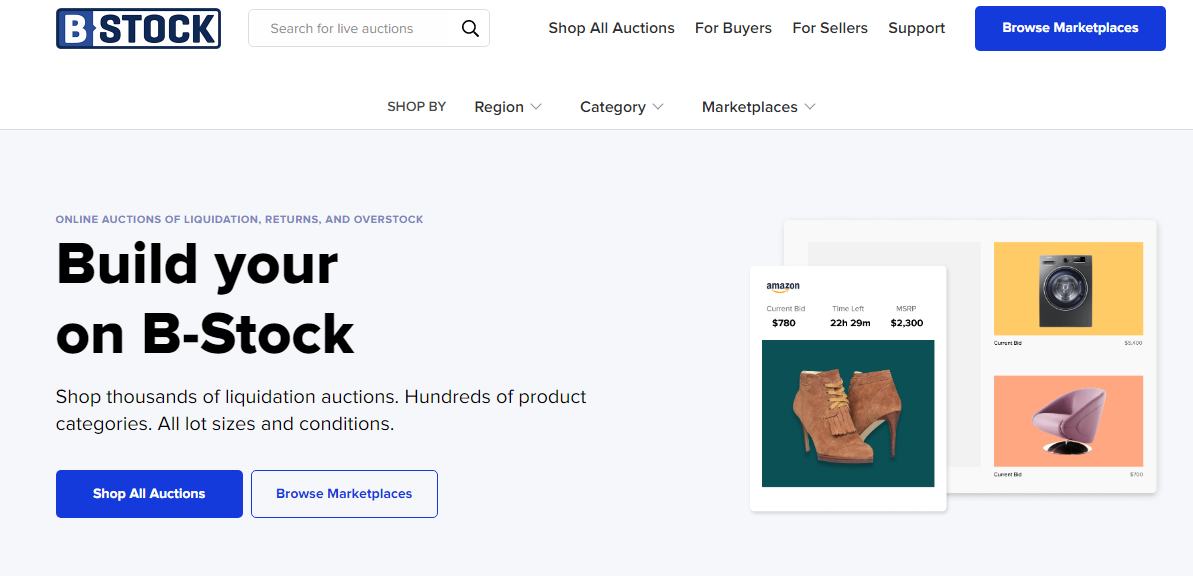 In order to sell its returns in the UK, Amazon chose to work with B-Stock.
It is only in the United States and Europe that B-Stock has liquidation auctions for Amazon products.There is no standard size or shape for all items on a pallet.
They may be brand new or they may have been used before. Since each market has its own rules, you have to fill out a separate application for each one.
Shipping options and costs also differ from one seller to the next.Some companies charge by the pallet for shipping, while others ship for free or for a flat rate.
Pallets bought from other websites that are returned by Amazon customers
Several other websites also sell return pallets from Amazon and other online stores.
Liquidation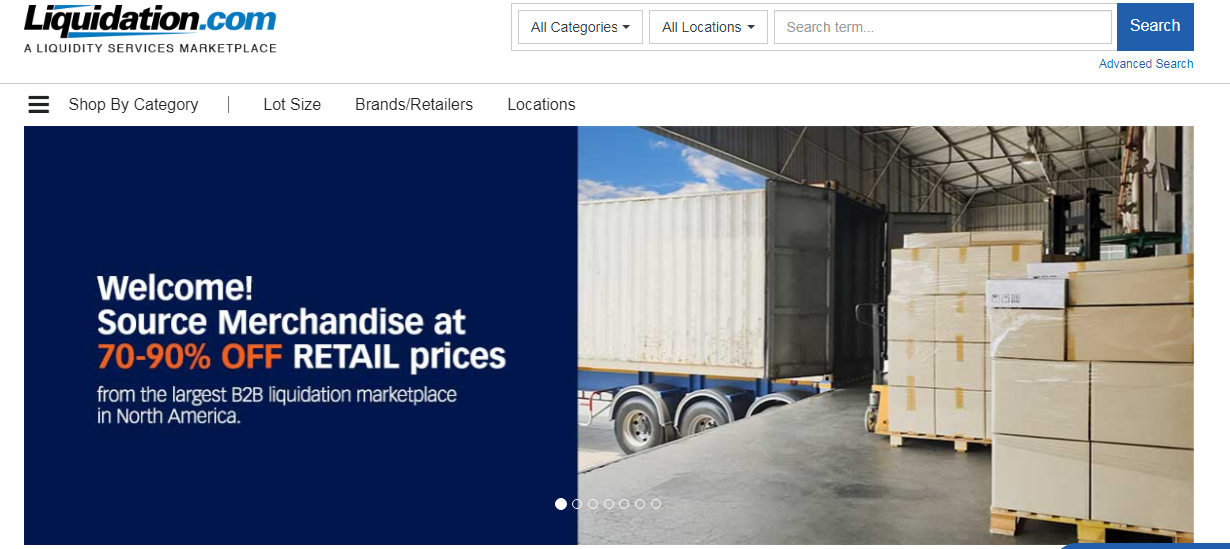 Amazon and other companies sell clearance lots on Liquidation.com.
A lot is sold by the truckload, the pallet, or the box. The condition of the items for sale varies, but most are in the categories of electronics, clothing, houseware, computers,  industrial, and vehicles.
Lots are usually sold at auction, and the first bid is usually $100. There are also some lots that can be bought right away.
Before you can bid or buy something on liquidation.com, you have to sign up. Customers from outside the US must pay by wire transfer. It is also needed to buy anything over $5,000.
BULQ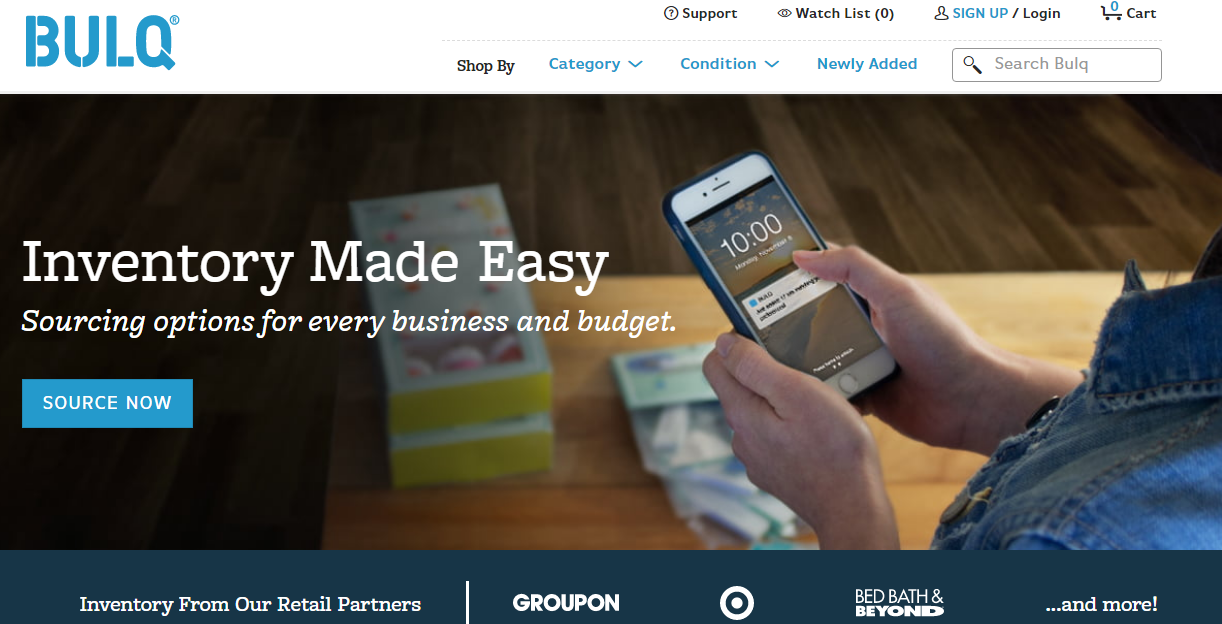 BULQ is another liquidation company based in the US that works directly with sellers and retailers. Amazon is one of them.
Three times a day, new items for sale are put on the market. Prices vary from one seller to the next. Some prices are set, while others go up for bid every 48 hours.
If all you want to do is look through the clearance section, you don't have to sign up. The only catch is that you have to sign up if you want to buy something. As part of the deal, all customers receive resale certificates.
Returns or exchanges of pallets or lots are not possible. Cases are only available for shipping to US addresses, and the flat rate is $30.
Depending on its size, weight, and distance from the warehouse, pallet shipping costs vary.
DirectLiquidation

DirectLiquidation does a lot of business with Amazon, but they also work with Walmart, Home Depot, and Target, which are all well-known box stores.
You can search by brand or store when you go to the website.
A pallet can only be bid on by registering for an account, but all sales happen through auctions.
888 Lots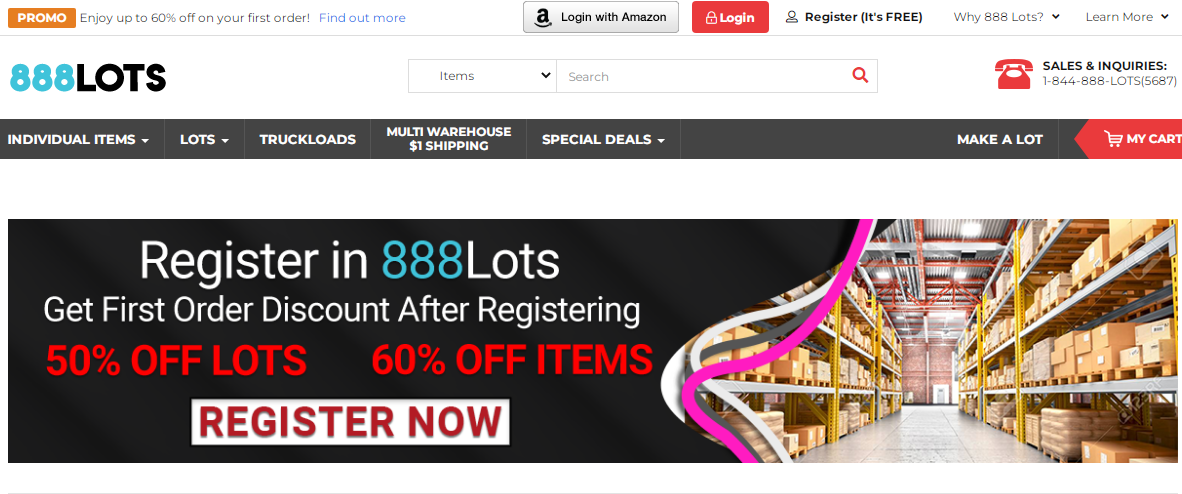 Only brand-new items are on the Amazon pallets that 888 Lots sells.
They list the product images, Amazon sales rank, ASIN, item descriptions, condition, and Amazon review rank on their site. You'll also be able to see how much you think each item will make.
Small, single Amazon pallets as well as large, bulk Amazon pallets are available from them. The order size does not have a minimum or maximum; you can purchase any number of pallets or SKUs.
If you are a US customer, you must have a valid resale certificate in order to purchase from 888 Lots. Customers outside the United States must have a valid business registration.
For lots, there is a shipping charge of $12.00 per box. Costs for shipping pallets are determined by their size and weight. We also offer the option of setting up your own shipping.
BlueLots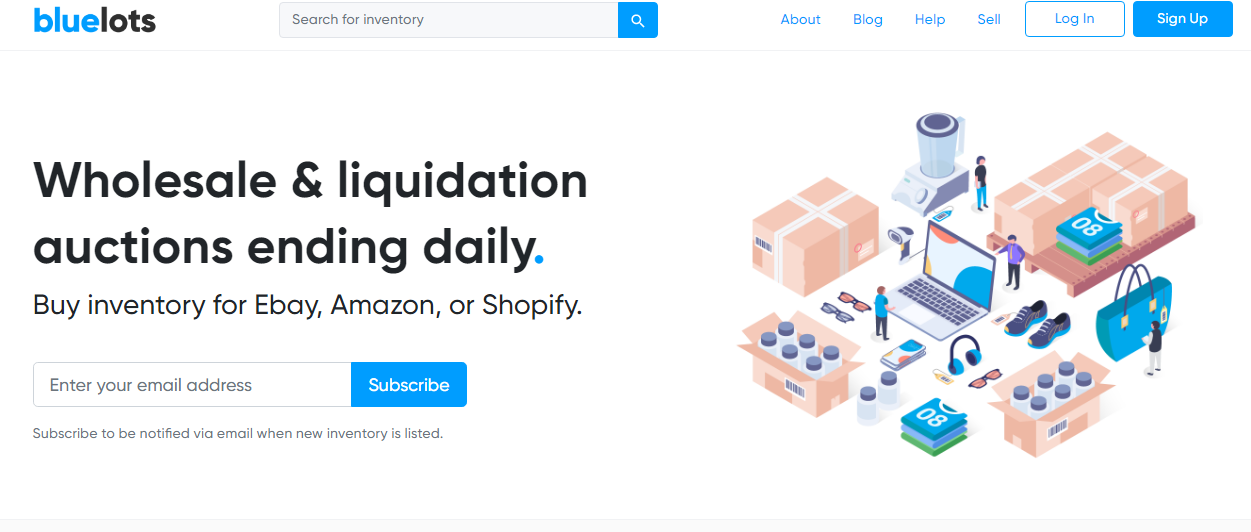 BlueLots is another company in the US that sells returned items from some of the biggest brands, like Amazon.
BlueLots doesn't mark up the prices of their items. Instead, they charge the retailers directly, which is how they make money.
You don't have to make an account to look through the clearance. But you have to sign up for the website to see the whole inventory.
UPS, FedEx, and USPS are all options for shipping. How much it costs to ship depends on how big and how heavy each pallet is.
Between $300 and $400 per pallet is what you can expect to pay.
BoxFox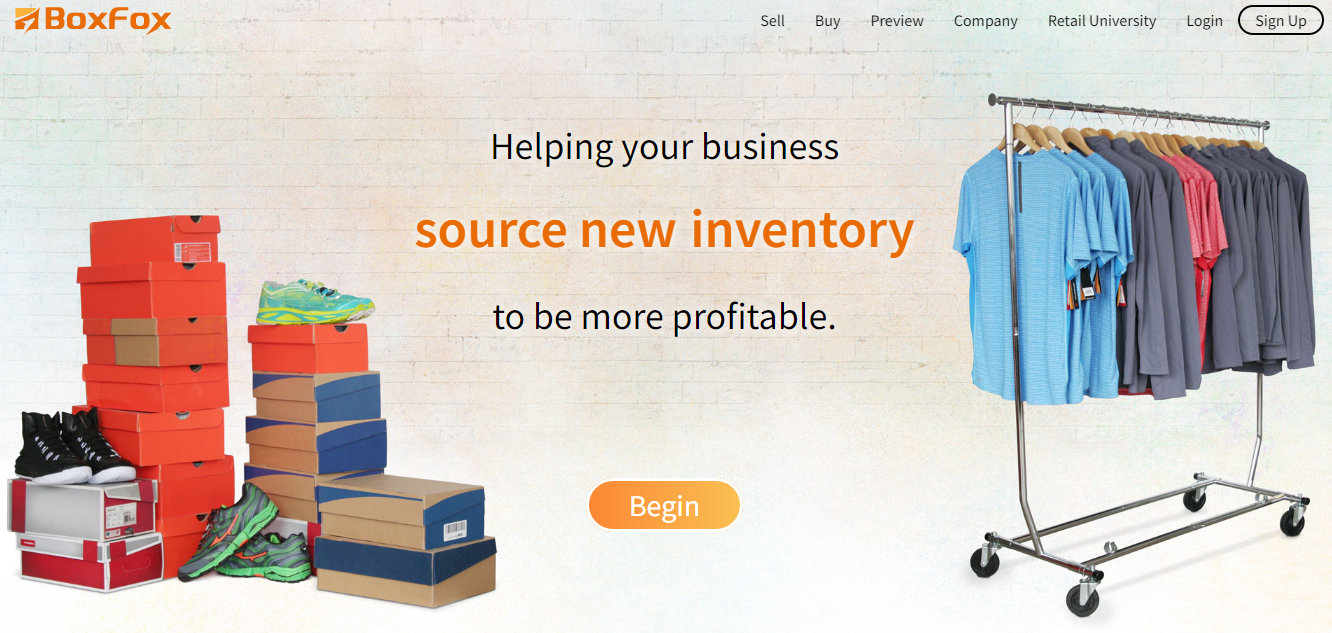 In addition to selling pallets directly from Amazon and other brand names through auctions, BoxFox also sells used pallets as well as new ones.
The app allows you to keep track of live auctions, and you can sign up for free.
Neither Amazon returns nor overstock are sold by BoxFox. Only brand-new items will be sold by them.
A set appraisal value is assigned to each item, but buyers are allowed to bid more or less than that value.
The best ways to buy amazon returns
Getting the pallet for returns is the easy part.
Now you have to think about how to make the most money and make the content as high-end as possible. Most of the time, the products you buy from an Amazon pallet haven't been tested.
This means that the things you buy will be in different states. Some will be ready to sell right away, while others will need to be fixed before you can sell them.
Let's talk about how you can get the most money out of the Amazon Returns pallets you buy.
Sort and bundle
Before you can do anything else, you need to go through your pallet and figure out what you've bought. It makes sense to separate the things into two piles.
One pile is for things you can sell right away, and the other pile is for things that might need some work. As you look at the items, think about whether some might be more appealing if they were sold together.
Repair
Some of the things on the pallet might need to be fixed or made new again. This is often the case with electronics, for instance.
You should try to fix and fix up things yourself, as this will save you money. Most of the time, the repairs will be small, quick, and easy to make. When you're done, the products will meet factory standards again and be worth more to sell.
If your pallets have several broken items that look the same, you might be able to use parts from one model to fix another and bring it up to standard.
Keep any broken items that you can't fix or fix up because they could come in handy for parts and repairs.
Pick needed accessories
A common reason why people send things back is because important parts are missing, like headphones or chargers.
Most of the time, it's easy and cheap to replace things like these. If you can sell a product with all of its parts, it will be worth more and you can charge more for it.
Repack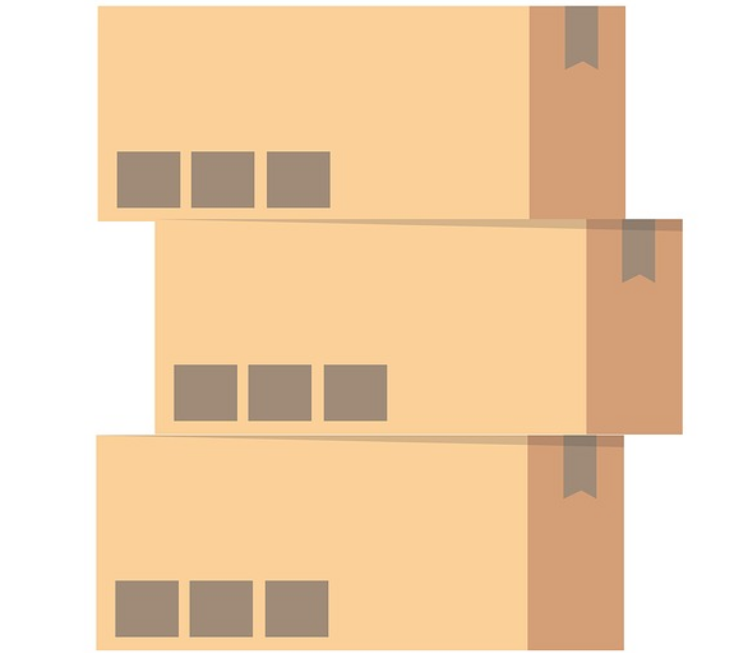 Some of the items may need to be repackaged because the boxes they come in are often broken. If you can, try to find the original packaging for a replacement or repackage the product.
How a product is packaged can change how much it is worth. Did you know that 67 percent of American consumers say that paper and cardboard packaging makes a product more appealing than other packaging materials?
You should try to get the original packaging if you can, but if you can't, make sure the packaging you use is good quality, clean, and simple.
Inspect
You should carefully check all of your products. Items for resale must also be marked with a grade in the ad.
Your things should fall into one of these groups:
New factory-sealed: The item is still in its original packaging and is brand new. The item has never been opened and is still sealed in plastic from the factory. It is in perfect condition.
New open-box: The item is brand new and in great shape. But the package has already been opened.
Refurbished: A refurbished item will be checked, fixed if needed, given new accessories, and put back in its original packaging.
Used: A used item still works, but it may have dents or scratches and other signs of wear and tear.
Last but not least, take off any original manufacturer's warranty from the products you sell. The warranties are no longer valid, so you should take the cards out of the products and throw them away.
Your name
Your best email address
SEND
Can you make money by buying and selling Amazon Return Pallets?
Well, if there was ever a million-dollar question, that's it. But you can make money, though how much depends on how hard you want to work.
You should be able to make a decent profit if you are careful and spend time fixing up, adding to, bundling, and repackaging items. But you should look into each Amazon return pallet you buy.
Then, look up each item on eBay and Amazon (if that information is available) to figure out how much you could make. Figure out how much each item on the pallet costs and how much you could sell it for.
Make sure to include a factor in the weight that takes into account items that are broken.
Quick Links:
Conclusion Where Can I Buy Amazon Return Pallets? 2023
When you buy and sell Amazon returns, it can be fun and exciting.
It's also convenient to store them since they don't take up much space. There is a good chance that Amazon will be able to sell back most of the items on the pallet.
You can also put them up for sale on eBay. You don't have to spend a lot of money or know anything about technology to get started.As soon as you learn where to buy Amazon liquidation pallets, you're already on the right track.