I don't think I need to say this out loud. Facebook, is the biggest social network out here on this planet as of today, right? And well, one primary reason behind it being a success is it's great Facebook customer service! If you're on this page, you definitely want to get around How to contact Facebook, right?
So if you've ever wondered "How do I contact Facebook support?" You're in the right place.
Facebook has one of the best possible support teams any industry can ever have. Of course, that's what you expect from a billion-dollar industry, huh? But still, at times when you need to contact them, it seems one hell of a job.
Well, it doesn't need to. In fact, you can contact Facebook support with just a couple clicks! (Of course, you don't get Mark Zuckerburg on the other end!).
When Can I Contact Facebook Support?
You can contact Facebook support for almost any possible reason. And the best thing? They have different dedicated help portals for each different kind of query, confusion or problem.
Sadly enough, they don't yet have a Facebook contact number, but you can contact Facebook Customer Support for any of the following reasons:-
You could contact them if your account was blocked!
You can contact Facebook support by phone if you lose your password.
You can contact Facebook if your account isn't opening.
In fact, you can contact them even if you're confused about how to contact Facebook support!
You can contact them if you're having a problem with sending messages to someone.
If you're unable to receive messages!
If you're Facebook is being spammed by someone, you can still contact them!
You can contact them if the font on your Facebook is un-readable!
If your account's privacy isn't working as it should, they're at your service.
If your account is being operated by someone else, they can fix it for you.
Or better yet, you can contact them even if you just got some feedback for the Facebook team! (Well yeah, they actually listen!).
How to Contact Facebook Support!
How to Contact Facebook Support When You Want to Report Something:-
Facebook can be contacted for a lot of things as I said, but well if you just want to contact them for the basic stuff, or are facing some issue, then go to the Facebook help center.
On that page, click on Report an issue button.

The next screen is pretty much categorized. So it asks you exactly what it is that's bothering you. Suppose someone's sending you spammy or shitty messages, well that's a legit reason to report them. So just click on messages ( or any other category fit for your case).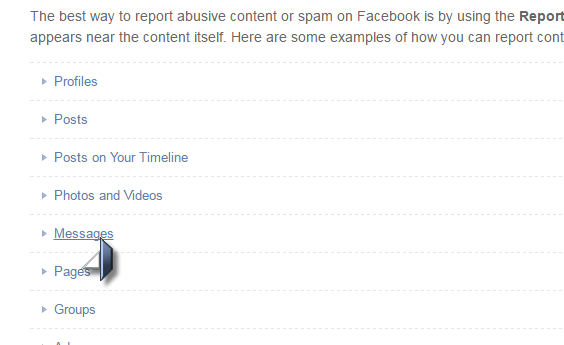 So once you click on that option, you'll get a pretty illustrative guide in one snapshot, on how to report messages. Or well just basically anything.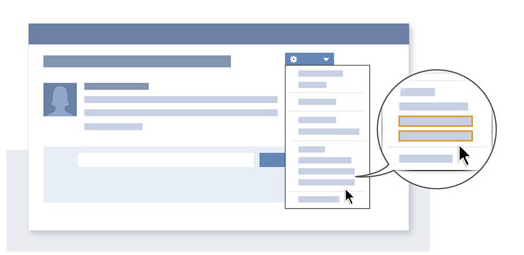 So now, all you need to do is, follow the steps shown in the screenshot to report what you wanted to report! In my case, I'd just go over to my messages section, click on the action and then report!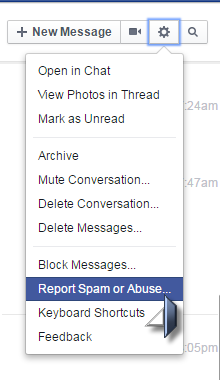 Now just follow the steps and tell Facebook exactly what the case is.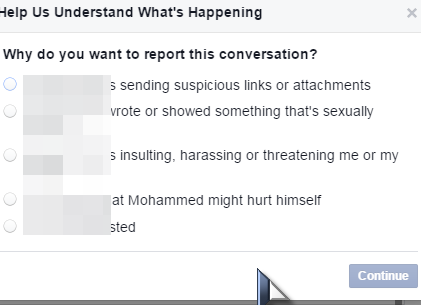 And they get back to you with appropriate actions in around 48hours!
How Do you Contact Facebook Support via Help Community!
Another great way to contact Facebook customer service is via the Help community!
What is the help community?
Well, it's basically like a place where anyone can ask a question, and the question might be answered by anyone. Facebook has expanded to such an extent that now you can almost always find someone who has the same problem as you.
Or maybe, had similar problems in the past. So, by using the help community, they can answer your queries, or in the best-case scenario, your question gets answered by a verified Facebook help team guy itself!
So well, proceed to Facebook help.
On that screen, click on the help community option!
That will lead you to the page where you get the options to ask questions. So well, click on that.

That button would lead you to a screen where you get the liberty of typing in your question.

In the next article, click on my question is new button!.

On the next screen provide a thorough description of your question, choose the category and click on post!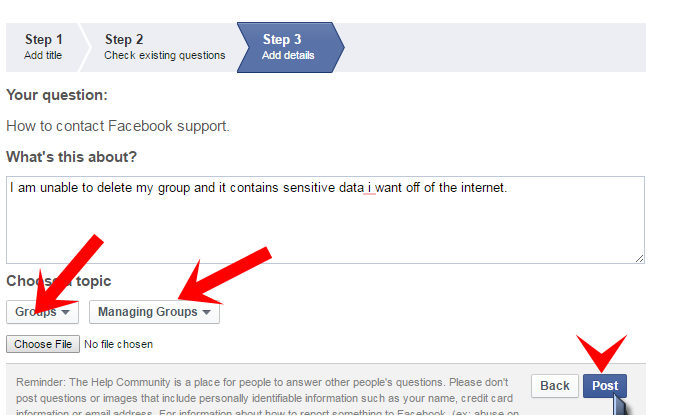 Done! Mission accomplished! Now, someone from the community and Facebook support team is likely to get back to you as soon as they see it!
How to Contact Facebook by Phone.
Well, Facebook does have an automated number!
You need to call:- 650-543-4800 if you want to get help from Facebook via phone. The number is not operated manually instead an automated computer voice would guide you on whatever issue you might have.
So well that was about it! I'm sure if you had any queries regarding How to contact Facebook support service right? And well that's the reason I even included the Facebook support phone number, so yeah I think that does the job.
If even then your issue isn't resolved yet, you should consider leaving a comment down here; I'm all ears.