I'm sure you've heard about the competition between Divi and Elementor, two of the most popular page builder plugins available. If you're having trouble deciding which one is right for your website needs – don't worry, I can help!
In this blog post, we'll be taking an in-depth look at both Divi and Elementor to see which plugin offers more features and value for WordPress webmasters.
I'll compare their ease of use, design abilities, additional functionalities, and cost so that by the end of it, you will have a clear decision on which page builder is best for your unique needs. So join me as I explore these two WordPress titans side-by-side!
If you want detailed insight into Divi Theme, check out our Divi Theme Review.
Why Do You Need a Page Builder?
In the past, web developers took pride in their ability to create and build websites, and the idea of non-tech-savvy users attempting to make pages was seen as a joke.
However, times have changed. A WordPress plugin has revolutionized the process, giving non-tech-savvy users the control and power to build their own pages without dealing with complex coding.
This game-changing plugin is known as a page builder. By using a page builder, users can save time and effort by structuring and designing their pages without any coding skills. But how does it work?
WordPress page builders make website building accessible to every user through their easy drag-and-drop visual editing. All it takes is a creative mindset to create stunning pages.
But are page builders only for non-tech-savvy users? No, even coders can leverage these tools to their fullest potential. They can make desired changes to existing code and save time, effort, and money through drag-and-drop editing.
Now that you understand the benefits of page builders, let's explore the basics of two leading contenders for the best WordPress builder: Divi and Elementor.
The Main Differences Between Divi Vs Elementor
Here are a few important ways in which Divi and Elementor are different.
The Divi builder works in a hierarchical way, so you can see how the body of your website is put together. On the other hand, Elementor gives you more design freedom and a cleaner layout.
Elementor has a theme builder, which is also called a window builder, but Divi does not.
Divi has an A/B testing tool, which is not available in Elementor.
With the Elementor Cloud website, you don't have to look for a hosting option because Google Cloud hosting is included in this plan. When you use Divi, you have to use a third-party hosting service to get hosting.
My Personal Experience:
As a web developer, I've had the chance to use a lot of different website builders and design tools. Divi and Elementor stand out as two of the most powerful and widely used page builders among the most famous ones.
In this piece, I'll talk about my professional use of both Divi and Elementor and talk about what I liked and didn't like about them.
Divi:
Divi is a page builder and theme system for WordPress that was made by Elegant Themes. The first time I used Divi, I was quickly impressed by how easy it was to use.
The drag-and-drop feature lets me make beautiful websites even though I didn't know much about code. Divi has a huge number of already-made options that make it easy to start a project and change it to fit your needs.
One of Divi's best features is its visual design, which lets you make changes in real time. This means that I could make changes and see right away how they changed the website's style and design.
The Divi graphic editor's flexibility greatly sped up my work and let me make changes quickly.
The theme maker in Divi was also a great tool for making custom headers, footers, and dynamic content areas. With Divi's large module library, I was able to add things like sliders, forms, galleries, and more to my websites, making them more useful and interactive.
Elementor:
Elementor is another popular page builder tool for WordPress that is known for its easy-to-use interface and powerful features.
When I first started using Elementor, I liked how easy it was to use and how easy it was to learn. The drag-and-drop editor made it easy for me to build page layouts and change them to meet the needs of my customers.
The template library in Elementor was a big plus. It had a large number of professionally made templates that I could import with one click and then change to fit the needs of the job. Also, Elementor's Theme Builder made it easy for me to make headers, footers, and other global design elements for multiple pages and change them as needed.
The thing I liked most about Elementor was how many tools and add-ons it had. These parts greatly increased the builder's capabilities by adding sliders, forms, pop-ups, and more. The ecosystem of third-party plugins and interfaces for Elementor gave it even more features and made it easy to use with other tools.
Divi vs Elementor: Overview
Let's dive deeper into Divi vs Elementor comparison to see which one performs better.
Divi Overview
Divi is one of the popular WordPress themes as well as a high-quality web page builder developed by Elegant Themes. It was made 12 years ago in the USA and has now grown into a proficient web page-building tool.
Elementor Overview
Even though it was introduced quite recently in 2016, Elementor has rapidly conquered the web page builder user base. It is an Israeli software company that allows WordPress users to edit their websites with the utmost ease.

With over 5 million active downloads and counting, it wins the popularity contest by a country mile. Elementor also offers a wide range of pre-built templates that can be easily customized to fit your brand identity or unique needs.
Overall, it's a tool that simplifies the website creation process and helps users take their online presence to the next level.
Quick Overview of Unique Features of Divi and Elementor Pro:
| Feature | Divi | Elementor Pro |
| --- | --- | --- |
| A/B Testing | Built-in A/B testing for modules | Requires third-party solutions like Google Optimize or plugins |
| Conditional Logic in Forms | Included in Divi's form widget | Not available in Elementor Pro's form widget |
| Role Editor | Granular role editor for user access control | Basic role editor for Elementor interface access |
| Plugin and Theme Versions | Available in both plugin and theme versions | Exclusively available as a plugin (Elementor offers the Hello theme for pairing) |
| Popup Builder | Not a core feature; Third-party solutions available | Built-in Popup Builder with extensive customization options |
| Popup Trigger Options | Limited third-party options | Offers various triggers like time on site, scroll depth, etc. |
| Targeting Rules for Popups | Basic third-party options | Provides detailed targeting rules for controlling popup display |
| Email Opt-in Plugin | Includes Bloom opt-in plugin for email capture | No built-in email opt-in plugin; Requires third-party solutions |
| Drag-and-Drop Popup Builder | Not available with Bloom plugin | Elementor Popup Builder offers a drag-and-drop interface |
Editable Content Templates
If your design skills aren't very strong, creating your own custom page designs from the start can be a time-consuming and challenging process.
Although the ability to do so is a nice feature offered by both plugins, it's essential to keep in mind that doing it on your own might be challenging.
You have the option of using the templates in their original form and making just minor alterations to the text and images contained inside them, or you may entirely alter the templates so that the resulting designs are one of a kind.
The following is a list of some of the different kinds of templates that are available to you when you use either of these plugins:
website designs with an emphasis on corporations and businesses.
marketing, design, and search engine optimization (SEO) agency templates.
multiple distinct templates for online shops to choose from.
dozens of templates for service providers and independent contractors.
online templates for portfolios to use.
blog templates covering several topics including cuisine, travel, and health.
various landing page designs that are focused on sales.
Ease Of Use
Divi was made for those who wanted to build stunning websites without coding. Divi has that drag-and-drop option that web designers love.
Lately, it has shifted more towards the stunning aspect by providing an almost limitless number of features and templates.
However, this has compromised its user-friendliness somewhat and made it slightly more convoluted. You will have to take some time and get to know its features better before commencing the web page design.  
Elementor also has a drag-and-drop interface which makes it a joy to use. Like Divi, Elementor also requires no coding and can be used by an absolute beginner to create beautiful web pages. It comes with right-click options and keyboard shortcuts that make it massively user-friendly and increase accessibility.
Verdict: Elementor wins this round by being much more simple and user-friendly than Divi
Visual, Drag-and-Drop Interfaces
Divi and Elementor have drag-and-drop tools that let you change things on the page.
This means you can create your page and see exactly how it will look to your guests at the same time. You can also change text by clicking anywhere on the page and typing.
Divi:
Divi has a full-width editor that doesn't have any set layout elements, except for one button at the bottom that, when clicked, shows more options:
When you move your mouse over your design in Divi, moving buttons show that lets you add and change modules:

Every color stands for a different kind of part. You can use the settings box to change how each section works. Drag-and-drop lets you change the size of the popup and move it around, which is a nice function.
Elementor:
On the other hand, Elementor has a set panel on the left that is always visible.
Even though this setup might not be as immersive during the design process, I find it easier to work with a fixed sidebar than with floating buttons that show and exit depending on what you do (like in Divi):
In Elementor, you can click on a widget or area to open its settings in the sidebar:
Which of the two interfaces is better? Well, that really comes down to what you like. I like Elementor's layout better because I can build pages faster and more easily.
Compared to Divi, I also find that the system itself is faster and more stable. But this is just my view, and it's worth adding that a lot of people still uses Divi.
I think the best way to decide which system is best for you is to try both of them since this is a personal choice that changes from person to person.
Drag & Drop Editor
The drag & drop option will let you build a website easily as the name suggests. It is the fastest way to customize a website without the need for back-end coding.
Elementor has a toolbar on the left side of the screen containing many templates and designs. You can drag & drop any option as you please to customize your web page. 
Divi contains hovering buttons that will expand into a sidebar with a single click. You can select the required designs and drag them onto the main panel. You can also resize this window and move it around wherever you want. 
Designer Templates
The designer-made templates simplify the process of building a website since they are pre-made and ready to use. These templates can be further customized to suit your style of brand. 
Divi

offers 800+ pre-made designs and 100+ full website packs with new layouts added weekly. These full website layout packs offer several different templates in a particular niche for various pages like: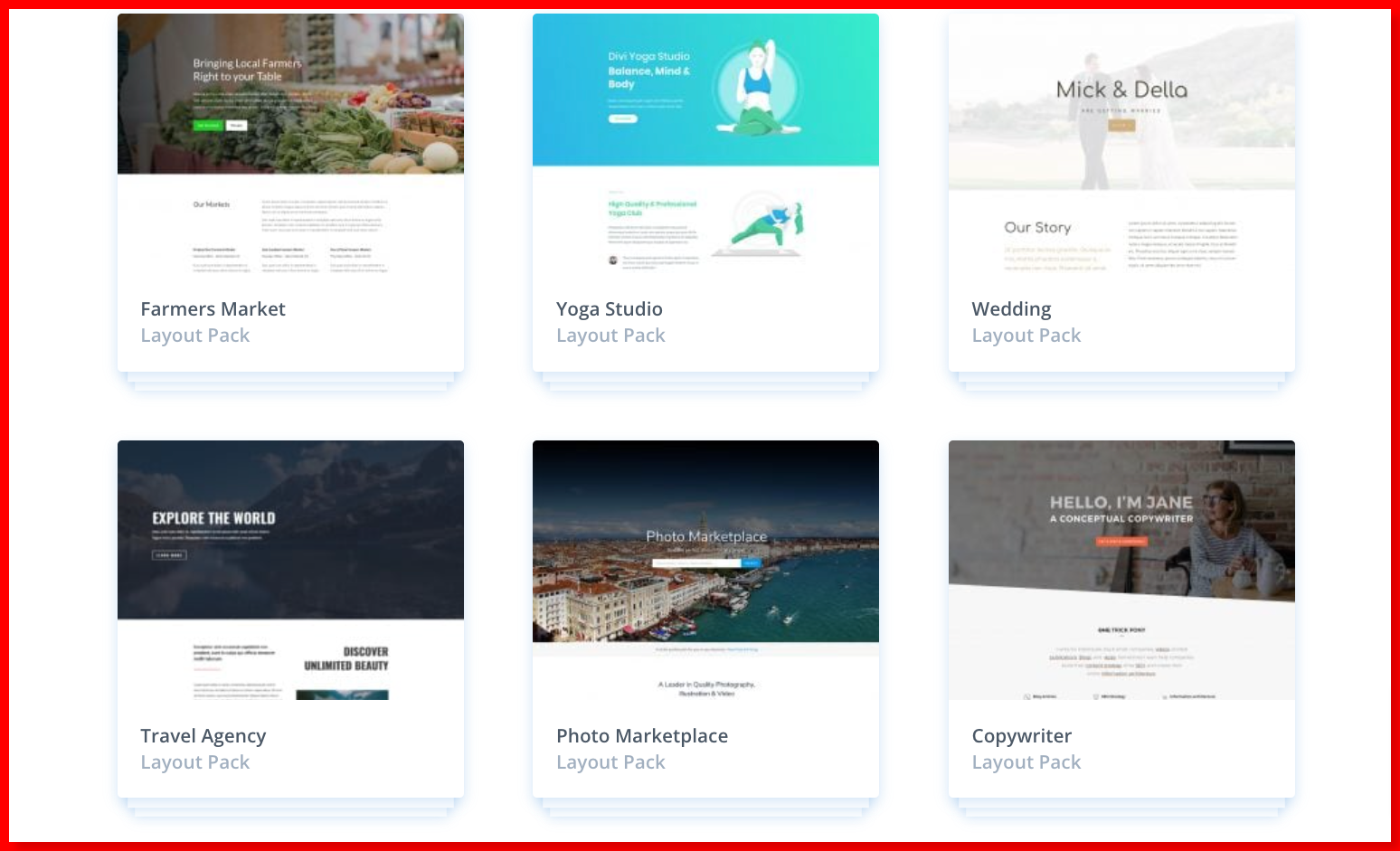 Home

Support

Blog

Contact
Elementor:

boasts a comprehensive selection of over 300+ designer-made templates for a variety of niches.

But they are all single-page templates and they can't match the full website pack that Divi has to offer.

However, they have started to launch full website packs and could match Divi in years to come. 
The Editor
It's difficult to compare the user interfaces of Divi and Elementor because they are so subjective. There will be many people who believe Divi has a superior editor. Others, on the other hand, will say Elementor is the winner.
I'll start by showing you how to edit pages in Divi. I'll then do the same for Elementor.
In comparison to Elementor, the Divi Editor
You can customize everything with the Divi visual builder. Divi uses Sections, Rows, and Modules.
What exactly is a Divi Section?

In the Divi builder, sections are the most important building block. Consider them horizontal stacking blocks that can group your content into visually distinct areas.

Everything you create in Divi begins with a section. This content wrapper has a number of settings that can be used to accomplish some truly amazing things.

Rows are different column layouts that can be placed within sections. Rows, like modules, have a variety of settings that can be accessed by clicking the settings icon in the upper left corner of the row.
Theme Builder
Theme builder allows you to edit every part of your website without the need for coding. This means you won't have to settle for WordPress default themes and can create your own headers, footers, and blogs. 
There is not much to separate from Elementor and Divi regarding theme building. Both plugins are quite powerful and offer plenty of customization. Theme builder can be used to:
Modify the header & footer to personalize your website according to the brand needs.

Customize the layout of blog posts on your website by designing new templates.

Create a 404-page template to provide your viewers with a more user-friendly experience.

Create a unique template for archive posts.

Design your own personalized search pages to set your brand apart.
Popup Builder
As the name suggests, the popup builder lets you build popup messages, notification boxes, etc. It is a pretty useful feature for driving more traffic to your website. 
Elementor comes with a built-in popup builder that will allow you to popup options to the viewers like:
Email notification popups

Registration popups

Promotions or offers popups
Divi doesn't come with a popup builder. But there are plenty of external plugins available for you to choose from that will easily let you build popups. 
Widgets
Widgets are stand-alone user interfaces that will increase the aesthetic appeal and provide functionality to your website. 
Elementor
Elementor offers over 90+ widgets that range from basic elements to advanced widgets that are available only on the Pro version. You also have the option to add third-party widgets or even build your own if need be.
Given below are a few of the built-in widgets available to choose from in Elementor: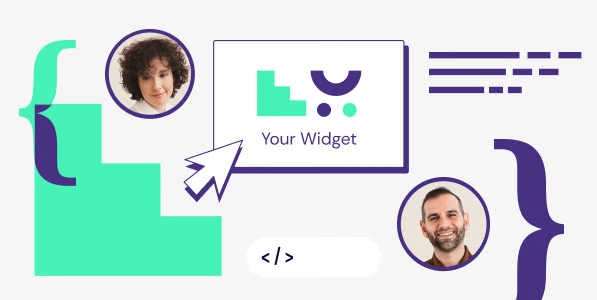 Icon box

Sound Cloud

Counter

Accordion

Menu anchor

Countdown

Gallery

Flip box

Author Box

Breadcrumbs

Sitemap

Upsells

Product stock

Menu cart
And much more…
Divi
Divi also provides you with a plethora of options to choose from on the widget front. You can also install Divi Widget Builder to build your own widgets or combine existing widgets to create intricate widgets.
Given below are a few widgets that are available to choose from in Divi: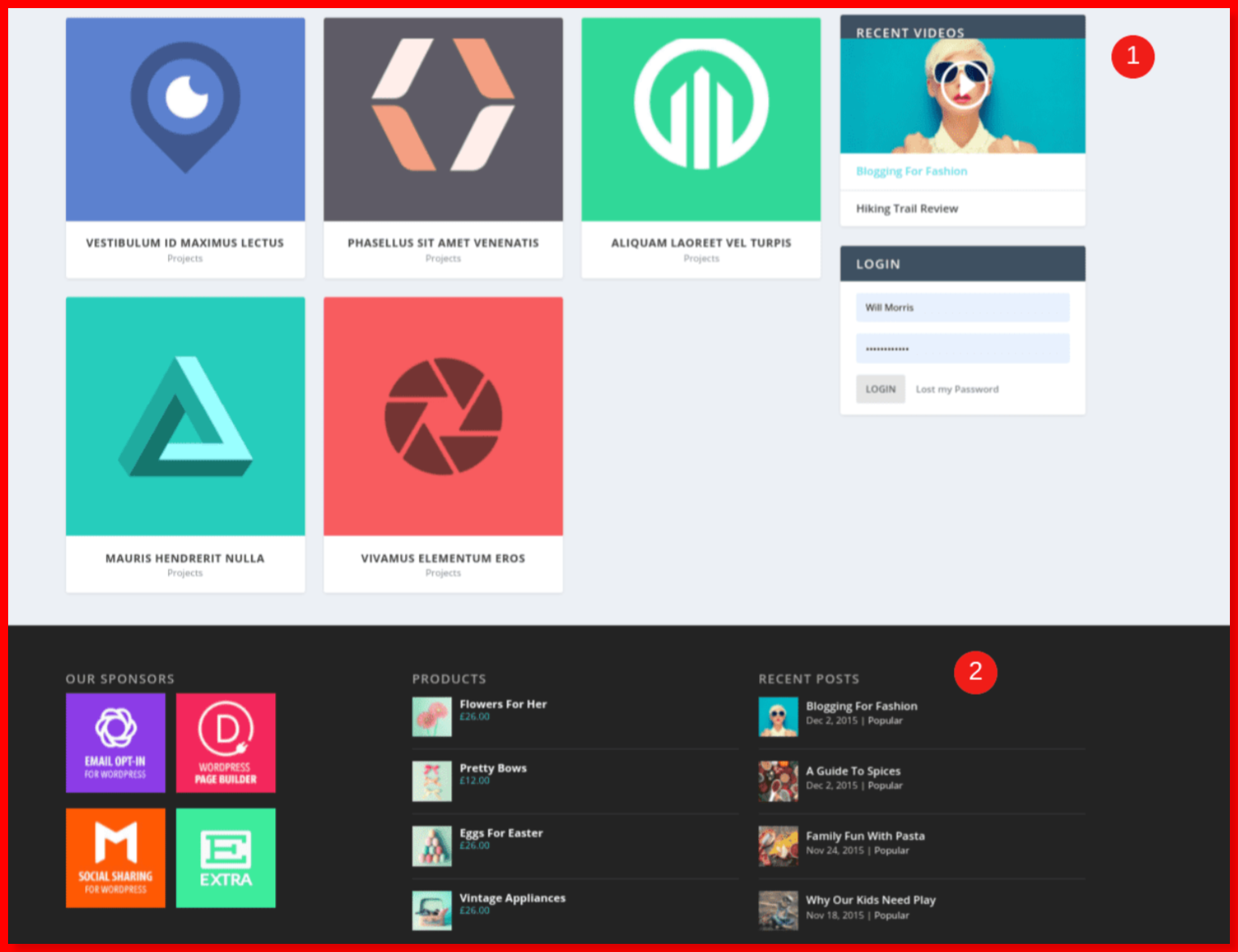 Twitter Timeline

Page visits

Search engine terms

Google place reviews

Facebook events page

Woo sidebars

MapPress

Meta slider

Juicer

Post comments

Site logo
And much more…
Content modules
Both of these page builders provide you access to additional modules that can be used to improve the overall appearance of your website and add extra features to the pages you create for it.
Divi
The package that contains Divi comes with each and every one of its modules.
Elementor
Elementor, as a leading WordPress page builder, offers a wide range of content modules to streamline the development process and enhance the design of your website. These modules, also known as widgets, allow you to add different functionality and features to your web pages.
Each module is designed for easy use and customization, giving you complete control over your site's aesthetics and functionality. Whether you want to embed a video, add a call-to-action button, showcase customer testimonials, or create an interactive slider, Elementor's content modules have you covered.
Which of the Many WordPress Page Builders Is the Most Appropriate for You?
There are a lot of reviews available online that compare and contrast different page builders that are available on the market right now. At first, I intended to compare Divi and Elementor against one another in a head-to-head contest and then determine which one was superior.
However, page builders aren't as cut and dried as you may think. It would appear that when one releases a new version of a feature with updated and enhanced capabilities, the other immediately follows suit and vice versa.
As a result of the fact that many of these updates and new features are comparable, if not identical, it is difficult to determine which option is the clear victory.
Nevertheless, both options are distinctive enough in their advantages and disadvantages for you to be able to choose the one that is most suitable for your needs on your own.
There are members of the developer community who are vehemently opposed to the use of page builders in any capacity.
The primary disadvantages of using page builders include jumbles of messy shortcodes, slower page loads due to unnecessary weight, and bloating of themes that are otherwise cleanly coded.
Page builders, on the other hand, are here to stay for the foreseeable future regardless of whether we like it or not. The web page builder that is most suitable for you depends not only on your requirements but also on your previous experience and your current degree of expertise.
Divi vs Elementor UI
It is difficult to compare user interfaces in an objective manner because so much of the decision is driven by individual preferences.
The user interface of Elementor is favored by certain users, while others favor the one provided by Divi.
Because of this, it is impossible for us to pick just one winner in this competition. Instead, I will just walk you through the operation of the interface of each tool, and then you can choose the method that appeals to you the most.
Because it will determine how quickly you can construct designs, "speed" in the backend interface is one of the things that should be considered objective. In the past, the backend user interface of Elementor clearly gave off the impression of being "faster.
" That is, the settings panels opened up more quickly, the dragging and dropping went more smoothly, and so forth.
Divi UI
When you launch the visual builder that comes included with Divi, it presents you with a full-screen live preview of your website.
There is a floating toolbar that can be collapsed that is located at the bottom, and there are also floating icons that emerge as you hover over certain portions of your website.
You can insert text or layouts by clicking on the many icons that are available. For instance, you can insert a new module by clicking on the black icon.
Elementor UI
The user interface of Elementor takes a somewhat unique approach to its design. On the right, it displays a real-time preview of the design you've created, while on the left, it displays a static sidebar (much like the native WordPress Theme Customizer).
You'll be managing the settings for the majority of the components of your design in this sidebar here. You can, for instance, go through a list of widgets that are located in the sidebar and then drag one of them into your design.
SEO Friendliness:
Divi
Divi, as a popular WordPress theme, has a strong focus on SEO friendliness, ensuring that your website will not only look great but also perform well in search engine rankings. It comes fully equipped with clean, high-quality code that search engines love, and a range of built-in SEO options.
This includes rich snippets, which allow search engines to better understand your content, and comprehensive header control for structuring your site in an SEO-friendly way.
Additionally, Divi's responsive design ensures that your site will look great on all devices, a factor which is increasingly important for SEO as more users browse the web on mobile devices.
Finally, Divi's compatibility with popular SEO plugins like Yoast SEO means you can further optimize your site, making Divi a solid choice for those focused on SEO.
Elementor
Elementor is an SEO-friendly WordPress page builder that empowers you to create stunning websites while keeping your site's optimization in check.
It allows for clean, streamlined code output, reducing unnecessary bloat and ensuring your website loads fast—an essential factor for SEO.
Moreover, Elementor works seamlessly with popular SEO plugins like Yoast SEO, delivering an integrated approach to site optimizations.
Its intuitive design interface also caters for easy addition of meta tags, alt-tags for images, and Schema markup, further enhancing your site's SEO performance. With Elementor, achieving an SEO-friendly site has never been more straightforward.
Versatility
Even though both Elementor and Divi are very capable theme builders, Elementor does not have its theme. Divi includes a plugin as well as a theme to deliver much better synchronization to the user.
However, there are plenty of external plugins available to take care of this situation for Elementor. 
Mobile Page Building
About 4 billion people around the world use smartphones and they vastly outnumber PC internet users. So it becomes critical that the website you are building is mobile-friendly to tap into this massive potential viewer base. 
Elementor

is largely a mobile-friendly page builder. It provides a lot of customizable features for mobile viewing without the need for any external plugins. 
Divi

can be used with a third-party plugin named Divi Mobile that will allow you to create mobile-friendly websites. It is packed full of features like hamburger icons, header control, sub-menus, etc. 
Although Elementor doesn't require a third-party plugin, Divi provides much more customizable and appealing options to entice mobile viewers. 
Verdict: This is a draw as both page builders are equally adept at designing mobile-friendly web pages.  
Speed
All the features available in the world will be for nothing if your web page takes sweet time to load. Having fast-loading web pages are critical to the success of any website.
Apart from being more SEO friendly, faster-loading websites would also make your website visitors happy. Also, browsers are inclined to spend more time on a website that has faster page loads compared to a competitor. 
From several speed tests that were conducted by various external agencies, it was seen that Elementor was slightly faster. This should come as no surprise since Divi web pages are loaded with features.
This would increase the page size and will take slightly longer to load. However, Divi is no slouch and gave excellent performance overall in all the tests that were conducted. 
Verdict: Elementor just about edges over Divi in this contest by being more lightweight and quick.
Performance
Performance is an important thing to think about with any page builder. In other words, how fast will the designs you make load?
We put this section first because we think your WordPress site's performance should always be the most important thing. That includes having you over!
To compare how well Divi and Elementor work, we set up the same designs in both and ran them through some speed test tools.
The smaller file size of Elementor gives it a slight edge over Divi. It also did better on the web.dev's Lighthouse audit, and in both tests, its Largest Contentful Paint time was shorter.
But it's not a big difference, and Divi has worked hard to close the gap. Overall, when it comes to performance, Elementor is a little bit ahead.
If you want to know how the Divi theme would compare to Elementor Pro and the Hello theme, you should know that the Hello theme is lighter than the Divi theme, which would make the odds even more in favor of Elementor.
If "Elementor + Astra" is already better than "Divi Builder + Astra," "Elementor + Hello" would be even better than "Divi Builder + Divi theme."
Frontend Editing
There is something in Divi's builder that will appeal to each and every user. If you are just starting off, you won't have any trouble figuring out how to use the fundamental features of this page builder because they are quite user-friendly.
If you are an experienced developer, you will quickly learn about all of the advanced features that will enable you to create dynamic web pages for your customers without having to spend countless hours writing the code yourself. This will save you time and allow you to provide better service to your customers.
The elegance of the Elementor page builder is found in its uncomplicated design. After you have activated the plugin, you will observe that the user interface is really straightforward and doesn't require any explanation.
The elements can be simply dragged and dropped onto the empty canvas, after which your content can be inserted into the appropriate spaces. Additionally, you have the option to play with the design and animation modules until you get the desired result.
Pros & Cons of Divi vs Elementor Pro:
Divi:
Pros
Cons

✔️

Lifetime Plan

✖️

No Gutenberg Integration

✔️

Dual Editing

✖️

Shortcode Dependency

✔️

Developer-Friendly

✔️

24/7 Live Chat Support

✔️

Responsive Design
Elementor Pro
Pros
Cons

✔️

Free Version

✖️

No Lifetime Membership

✔️

Gutenberg Integration

✖️

Limited Websites

✔️

Compatible with almost all WordPress themes

✔️

Affordable Pro Version

✔️

Hosting plans bundled with Elementor Pro
Customer Support
Customers with a valid license for Divi or Elementor can get help 24 hours a day, 7 days a week. Overall, though, Divi has a small advantage because it gives you more ways to get in touch with help.
Elementor Support
Elementor has an extensive and detailed support page with hundreds of articles to help you get started and master Elementor. They also have a YouTube channel with hours of video to enhance your ease of understanding.
Paid users of Elementor will get special help via tickets 24 hours a day, 7 days a week. Also, Elementor keeps a public knowledge base with a lot of information about how to use basic features, fix common problems, and so on.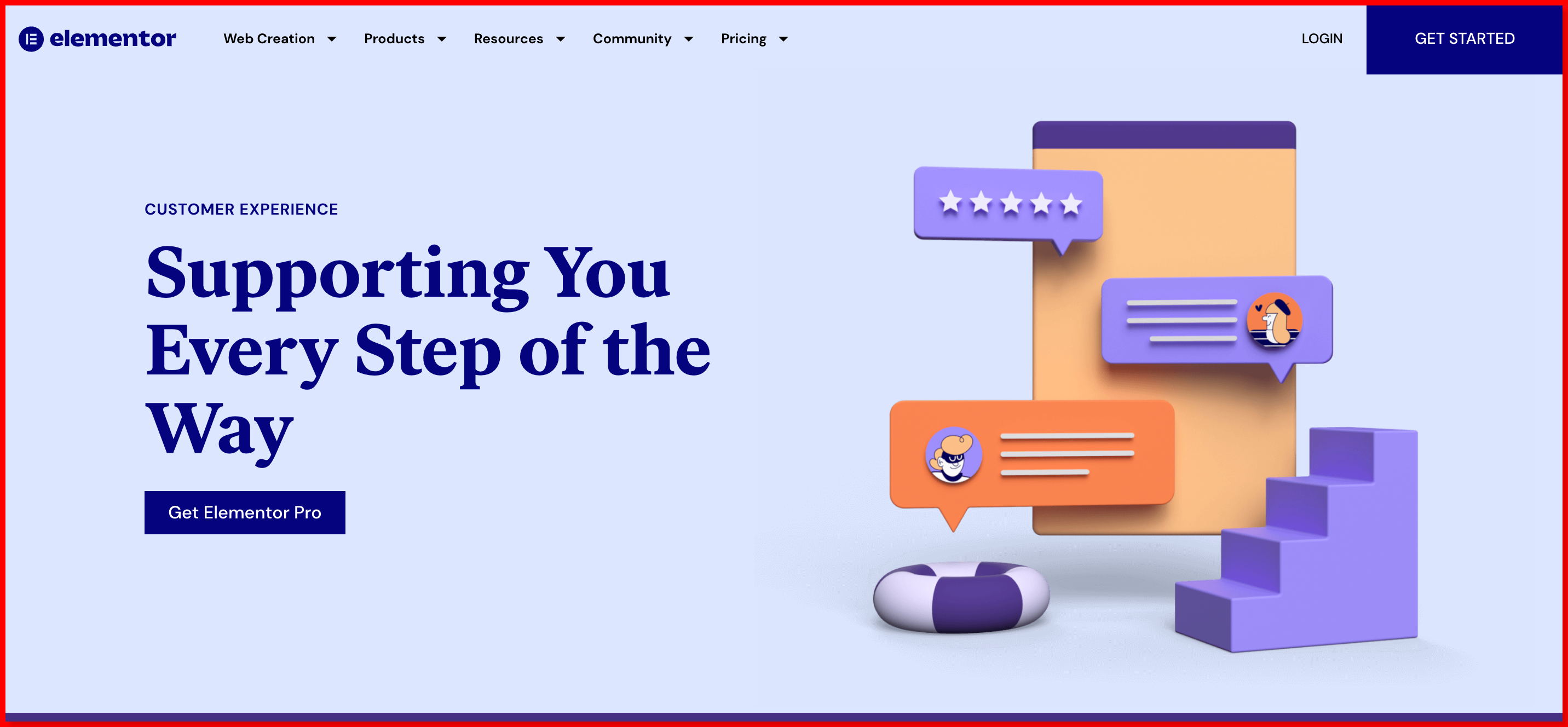 Elementor also has a big public group on Facebook where more than 98,000 people can help each other out. This is a good choice for people who use Elementor for free or for money.
There are also separate groups for popular questions, like Elementor + Which Theme? and Elementor + Which Plugin?, and a community just for Elementor Pro.
Because there are so many people in Facebook groups, you'll often get a faster answer there than if you send a ticket.
Divi Support
All Elegant Themes users with a valid license get paid help 24 hours a day, 7 days a week. You get live chat help through Intercom, which is the same support method we use at Kinsta.
This is a big plus since live chat help is hard to find in any WordPress theme or app.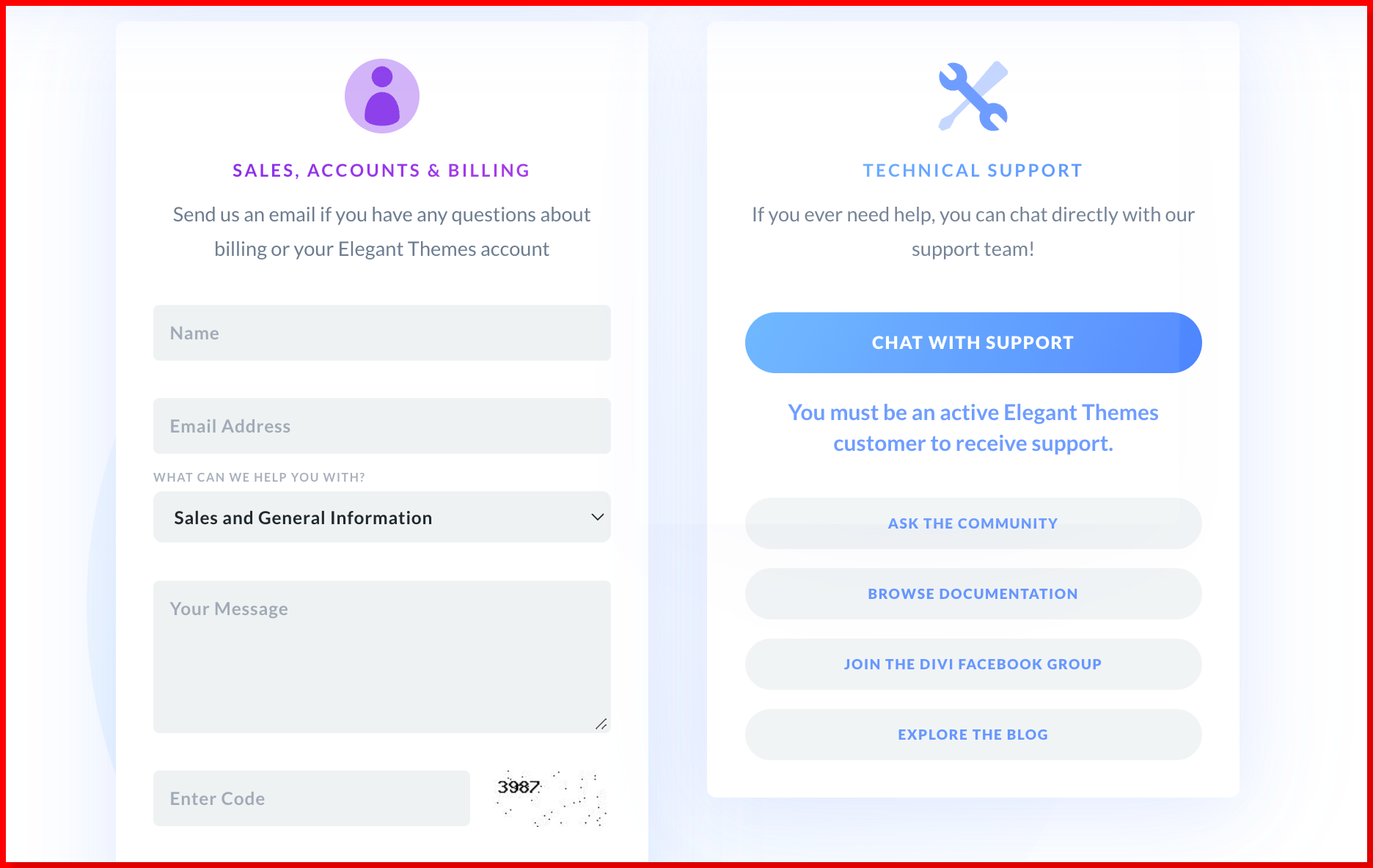 Also, if you want to, you can still use their older topic help system. The Elegant Teams staff no longer answer questions on the site, so it is up to the community to help out. Or, you can help yourself by reading the thorough information in the knowledge base.
You can also get help from the Divi Theme Users group on Facebook, which has more than 64,200 users.
Verdict: Elementor support has been accused to be slow-responsive by users. Divi users meanwhile have not had a problem in that regard. So Divi turns out to be the winner in the battle of customer support.
Divi vs Elementor: Pricing Plans
Elementor Pricing Plans:
Elementor is free to download and use with no annual fees as well. This makes it a godsend for those who want to design a web page on a budget.
However, if you need features like theme builder and pop-up builder, you'll have to opt for Elementor Pro. Elementary Pro comes with three purchasing plans:
$59 per year plan – The personal package is the most affordable plan and provides all benefits of Elementor Pro for one website
$199 per year plan – The Plus plan allows you to use designing three websites using Elementor Pro.
$399 per year plan – This expert package allows you to design up to a thousand websites using Elementor Pro, which is essentially unlimited.
Divi Pricing Plans:
Divi does not offer a free version. However, they do have a 30-day money-back policy in case you feel like Divi is not for you. Divi comes with two purchasing plans: 
$70 a year plan – This allows you to avail of the services of Divi for an unlimited number of websites. 
$ 199 -lifetime access plan – This is a tempting offer that will let you build an unlimited number of websites for life. This is the option to choose if you are planning to make a career out of designing websites.
Verdict: This depends entirely upon the user. Elementor is the winner here if you are a complete beginner. Whereas, Divi takes the cake with their one-time payment if you are looking to be a web designing pro 
Quick Links
FAQs: Divi vs Elementor
👉 Is Elementor available to install and use for free?
Yes! Elementor can be installed for free and there is also no annual fee to be paid for using Elementor. However, Elementor Pro needs to be paid for if you want an upgrade to more features and benefits. The price for Elementor Pro is $49, $99 & $199 per year for personal, plus, and expert plans respectively.
👉 Do I have to pay annual fees for Divi?
Yes and no. Divi consists of two options for purchase at $89 and $249. The first option involves the payment of an annual fee. But $249 is a one-time purchase option and will save you a lot of money in the long run.
👉 Is Divi compatible with all third-party plugin extensions?
Divi is a versatile page builder and can be used in tandem with a lot of external plugins. However, there can be no guarantee given that it will work well with any type of extension. Contact Divi customer support if you are unable to run any particular extension.

  
Conclusion: Winner of Divi vs Elementor 2023 | Which One Is The Best?
As i have shown you, both Divi and Elementor provide an array of features that allow users to create amazing and compelling websites. While both thrive in website design, which one is better?
Ultimately, the decision will come down to each user's individual needs. Divi offers an intensive page customization experience with an all-in-one package.
On the other hand, Elementor is simpler and has a much faster learning curve. I have personally used both products before with great results.
Ultimately, I believe the best way for you to decide which builder is right for you is to try them out yourself. Take advantage of free trials or demos so that you can get a feel for how they operate.
That way, you can make an informed decision on the best web builder for your needs!