There are a number of ways available to convert pdf to jpg. I'll be covering two of them here, just follow the steps and convert a pdf to jpg.
Although both the file type have their own value. PDF(Portable Document format) is file format which encapsulates both text and graphics in a fantastic manner and is independent of any hardware, software or operating system.
On the other hand, JPEG is an image file format. Both the file formats are useful at their own. But you might have your own reasons to convert pdf to jpeg. It could be the loading time(Jpg files load faster in comparison to PDF), or the need of third party software since PDF requires adobe reader or any similar utility to open while JPG does not.
Reasons might be different for all. But it's true that we all might have the requirement to convert file formats, today or tomorrow. So, having basic knowledge about file conversion is essential for everyone. You can also convert the rare formats like Epub to PDF.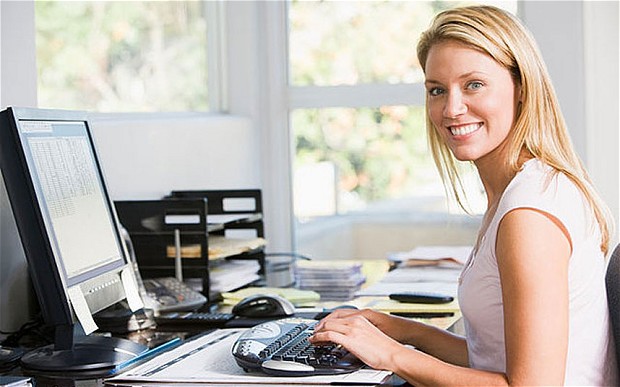 Well, without going into the reason behind converting pdf to jpg, we should instead focus on how to convert a pdf to jpg! Converting a file format from one to another is surprisingly easy. Excited to know the procedure?? Let's go!
How To Convert Pdf To Jpg
As mentioned above, there are a number of methods available through which we can convert file extensions from one to another. I'll cover here the two best methods to change pdf to jpg. So be ready to know both these ways and learn how to change pdf to jpg.
#Method 1. Using the Online Converters
If you'll search on google for the websites which offer file conversion from Pdf to Jpg, you'll find a vast number of such websites. Luckily, most of these websites are free to use. Below, I've described two of such websites and step by step guide to using them.
Cloud Converter
Probably the best website for converting anything over the web. Cloud converter is extremely easy to use and offer file conversions for nearly all the type of files into other formats, let alone pdf to jpg. Even its tagline says convert anything to anything.
Let's see how to use this website for pdf to jpg conversion. I'm sure after reading the method, you won't require to going further to read the next solutions.
Step 1. First and foremost, visit the website Cloud Converter. You'll see the following screen.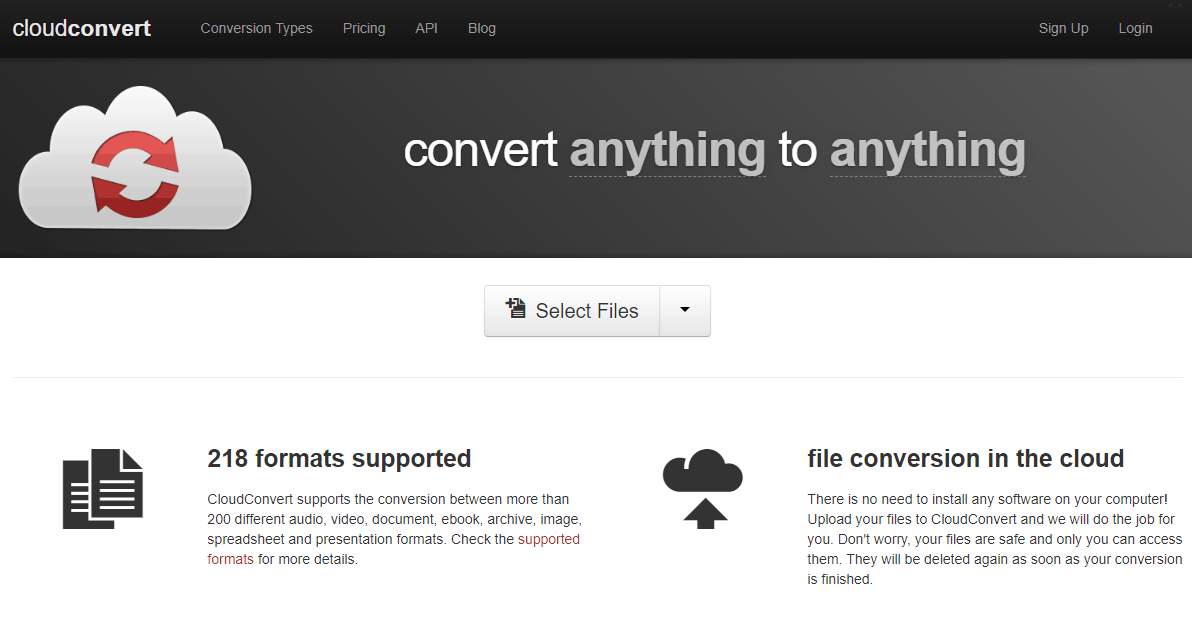 Step 2. Now click on the first anything and make it pdf and the second anything to jpg.(You can set these file types to any other). See the below screenshot. I've changed it from pdf to JPG into our desired file formats.
The pdf file format falls under Vector category. And for JPG, hover your cursor over Image.
Step 3. Once these parameters are set, click on Big Select files button and select the pdf file you want to convert.
Step 4. You can select the destination of the files like if you want the file to be saved on dropbox, Google drive, One drive etc. For this check the box Save file to my and select the option. However, you can skip this option.
Step 5. Now the last step is to convert the file. for this, click on the Start conversion button. The very next moment, file conversion would be started.
Step 6. Once the file conversion is complete, you can download converted file.
Zamzar
Another such tool is Zamzar. It's a great companion and alternative of cloud converter. Uses if this tool is damn simple. Just four simple steps and you are done. Here are the steps given on how to convert files using Zamzar.
Step 1. Go to Zamzar, you'll see the following screen.

Step 2. Then under step 1, click on Choose Files and navigate through the file you want to convert.
Step 3. Under step 2, you need to select the file format you want the file to be converted to. In our case it is jpg.
Step 4. Now here comes the third step, where you need to enter your email address. On Zamzar, you get the download link to converted files on the email address. So enter your email under step 3.
Step 5. On step 4, you need to do nothing but click on the convert button. Go ahead and do that.
Within a minute or so, you'll get the download link on your inbox. Download the file and repeat the procedure if you have more files to get converted. If you have any PDF document, you can easily convert it into Word document as many PDF files are just readable. Here is how to convert PDF into Word.
#Method 2. Using the desktop converter
Apart from the online converters, there are many applications and conversion utilities which are free as well as absolutely simple to use. You can download these tools for free on your computer and use them as per your suitability.
However, there are a number of such tools available on the web, but the tool I'll show you for converting file formats is PDFill FREE PDF Tool. Let's see how to use this tool for file conversion.
Step 1. To use this tool, you need to have it on your computer. So without delay, click here and download PDFill software on your computer.
Step 2. Follow the instruction provided and install the software.
Step 3. Once the software is installed, open it up. Now in the homepage of PDFill, you'll see many options. You can select any one of them as per your need.
For converting PDF to JPG, we need to go for the option 10. See the below screen to understand better.
Step 4. After selecting this option, a new window will open. There, you need to select your preferred settings of the converted image like its height, width etc
Step 5. Once done, save the file. That's it! It's that simple.
There are many other Softwares such as Mac OS X Preview, PDF-Xchange Viewer etc which can be used for the same purpose. Moreover, you can also use photo editing software like photoshop or similar to convert pdf to jpg. There are some audio files that are in .m4a format but unfortunately, not many devices support .m4a format for playing audios. Here is how to convert .m4a to mp3.
In short, there are many tools available for this task. You can use any of them as per your convenience. So, which method did you like the most?? Or do you have any other better way for the file conversions??
Do let us know in the comment section. After reading the guide, if there are still any doubts remained, feel free to ask!