Almost everyone today owns a YouTube account, right?  So well I just thought it's better if I write a piece on how to get subscribers  on YouTube. (Ah, I can feel it, you're already excited!) Okay, go along, you can also read this post if you're curious about  how to get youtube subscribers.
So yeah let's talk about how to get subscribers on YouTube.
But before you can actually get more subscribers on Youtube, I think it's fair of me to talk about why you need more subscribers for YouTube, right?
Why to Get More Subscribers For YouTube:-
I know you are all excited about how to get more subscribers on youtube, but before actually going out into the field let's talk about why you need more subscribers in the first place.
For Money:-
So yeah,  YouTube is reputed to have made many millionaires over the years, so if you are the least bit interested in getting more subscribers for YouTube,  I am sure you have heard the name of Pew Die Pie.
Well yeah that YouTube Millionaire, who makes millions every year either making jokes are playing video games.So there's no doubt YouTube makes money for you.
The more YouTube subscribers you have, the more video hits you'll have, and hence the more money you make simple as that.
For Fame:-
Everybody loves fame, right?   I mean sure as hell I want to be popular, there is no doubt about that. (And who doesn't, right? )
So if you get a million subscribers on YouTube, you technically have a million people who know you. Ok let's cut it out,  let's be more practical,  if you have a thousand people on YouTube then at least 500 of them have subscribed to you manually that means at least 500 of them know you and well, it's good, right?
So well let's come back to the topic of which I'm writing this 1400+ words long guide. Just getting subscribers is not going to bank the money. You have to monetize your Youtube channel for getting ads on your videos. Here is how to get ads on your Youtube videos.
How to Get Subscribers on Youtube:-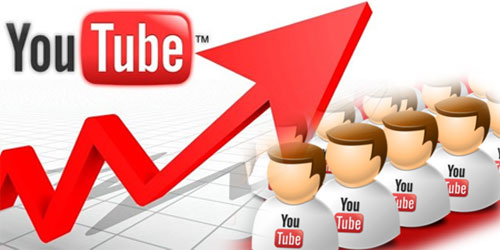 Before starting out on this section, I will like to give you a clear picture what exactly subscribers on YouTube mean.
There are two wayhow to gets you can categorise your subscribers one is numbers. Meaning you get a lot of subscribers but they are only numbers, they don't interact with you they don't comment on your videos they just don't exist except in numbers,
And the second type is real subscribers, meaning the number might not be as great but they actually engage with you, they comment on your videos, they like your videos to share them and what not.
And we should be focusing on the second type of guys around the globe.
Quality -Unique Videos:-
No matter what you are doing,  quality always comes. First, you have to provide quality on whatever your services is if you want to gain a single loyal follower out there.
So yeah start uploading unique videos, videos that are not copied from other sources, or videos that have not been uploaded anywhere else. In short just upload something people have never seen before. And if you don't know how to upload videos on youtube, you should see this post telling you how to upload videos on Youtube.
Another great way to increase your subscribers is to upload trending videos. Trending videos are videos that cater to the needs of the time. Suppose there is a debate going on over something in your country, the topic is definitely hot, right? So videos that are created keeping the need of the time in mind, are highly successful because everyone in the country is talking about them, the get shared, they get commented on, people like them.
So yeah upload videos that are unique, and In line with what the population of the country and your audience or the society wants at that specific time.
Upload More Frequently:-
It doesn't matter you are starting a blog or uploading your video; you have to make sure your subscribers know when they can expect new videos from you.  And well there needs to be consistency about that.
There are two main aspects you need to focus about.  First of course is that you need to upload regular videos, so that the channel is active, your subscribers will know that you have not left your channel yet, and they will come back for more fresh stuff.
And second the consistency  I was talking about.
Well in short you need to have a planned schedule for that.  It more or less works as a TV serial, your visitors will know when to expect the videos from you, and they will come back exactly at the time, so yes having a planned schedule helps.
Naming The Videos:-
I know this step might not sound as critical, but it is, you have to name your videos in a manner that they actually generate clicks from your subscribers.
Well That's the 1 secret sauce,  a lot of video bloggers fail to use. So you have to make sure your videos are named in a way that the actual generate interest in the subscribers even before they actually view. it.
That Way you ensure that there is already an audience which wants to view your video and then you get an edge over them, even if your video is not as awesome you might actually get few clicks on that "Subscribe" button.
Location Science:-
Well yeah location matters.
Your audience gets bored by seeing the same location over and over again; you have to give them a blend of different location, different background and different things to see.
That way you will ensure that they get something new to see,  and well they will keep being interested.
So yeah make sure there's a new location and the background in every new video at least in some of them.
Custom Thumbnails:-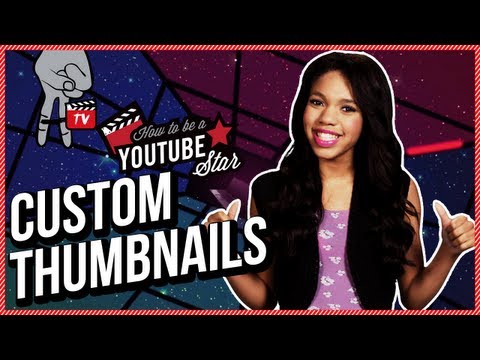 Ok, so what I mean by saying custom thumbnails?
I mean, the small pictures that come up right next to your video name in the search bar, or on YouTube, or any other place you share your video.
You must be thinking how to work around custom thumbnails? Right?
It's not really that hard. All you have to do is pick up the most interesting snapshot of your whole video, and put it up on Photoshop or any other image-editing tool, and then make it catchy.
You can either use a text box, or a circle around the interesting section, or just about anything it totally depends upon your creativity how you make an image catchy and worth clicking but trust me this is what will get your videos clicked.
And the first step of getting more YouTube subscribers is getting more videos clicked also more views on videos. If people are not watching your video, why would they subscribe your channel. So I think I make my point clear, right? If you are wondering how to get views on youtube, here you can see a post discussing, how to get More views on Youtube.
Ask, Simple as That:-
Ever heard the  saying that says " if you want it, get it". So Yeah one easy way to get more subscribers on YouTube, is to ask them to subscribe.
I know this sounds stupid, but this actually works.
Of course, you have to make sure your video is unique and worth subscribing to, in that case at the end of the video you can just leave a message, or actually ask them yourself to subscribe to the video.
And don't be ashamed about it a lot of people do it, even celebrities, and film stars so all you have to do is ask.
Edit the Videos:-
Ok, this step  is not for you if you have just ventured into the video making thing. But If you have a bit of experience, you'd know it's much easier to get somebody click on the subscribe button if you have a video, that went through a bit of editing, right?
As I already said, this is not the easiest step, neither the most cost effective one. But This works like a charm.
By editing, I don't need I don't mean,  a very superfluous kind of editing, something you see in movies.
Instead, what I mean is just simple changes full stop for example a better voice, maybe you could just clear it up. Or  maybe you could enhance the quality of the video if your camera was not the best in the market.
Just play around with anything that makes the video look good,  now that's not really rocket science, but it works better than a rocket when it comes to gaining more YouTube subscribers.
Conclusion:-
So yeah those were the six killer tips I had in my arsenal when it comes to a question like How to get subscribers on Youtube.
But I'm sure you might have something better, right? Why not let me know in the comments?