Compact Disks aka CDs have become a rare breed nowadays due to the invasion of flash drives and external hard drives. But when you want a cheap way to carry persistent data on the go, we can't overlook CDs.
DVDs are the upgraded version of CDs, which have more storage capacity. Everything else is the same.
Do you know how to burn a CD or DVD? If not, you have landed on the right spot. Today, I am going to show you how to burn CDs.
How to Burn a CD/ DVD on Windows?
Burning a CD or DVD on Windows is not an arduous task. You can start the process right away. Here in this tutorial, I will be explaining how to burn a CD with and without a third- party tool.
So, at the end of this post, you will not have the question 'how can I burn CDs on Windows'.
Method 1: Using the Default App on Windows
If you don't want to use a third-party tool to burn files to a disk, use this method. Or you prefer more advanced features, you can go with the next method in which we make use of a desktop tool. (I am using Windows 10 here).
Follow the steps given below to burn a CD or DVD.
Step 1: Insert a writable CD or DVD into the tray. A notification like the given image is shown when the disk is detected.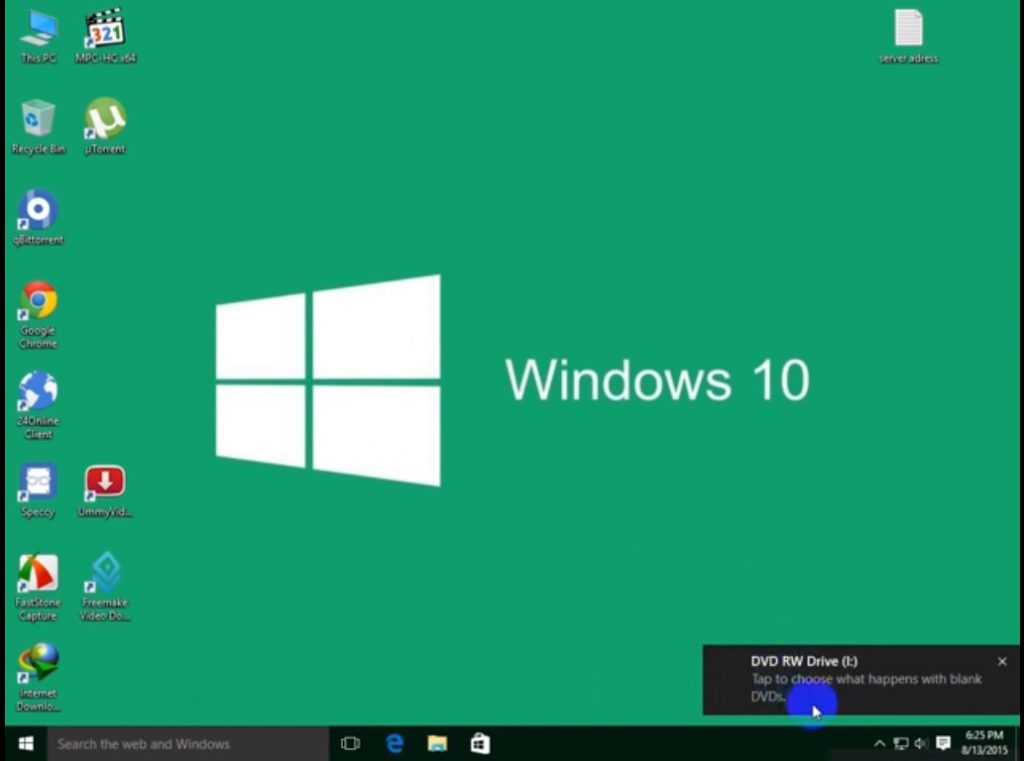 Step 2: Open This PC (If you are using earlier versions, there is no This PC. You can open My Computer). You will see every drive connected with your computer there. Make sure that the disk you inserted is free and writable.
Step 3: Right click on the disk button and choose Burn to disk from the list of options you get on the menu. Then a small window will get opened asking you to enter a disk title and select a burning option. (The same window will be got even if you choose Open).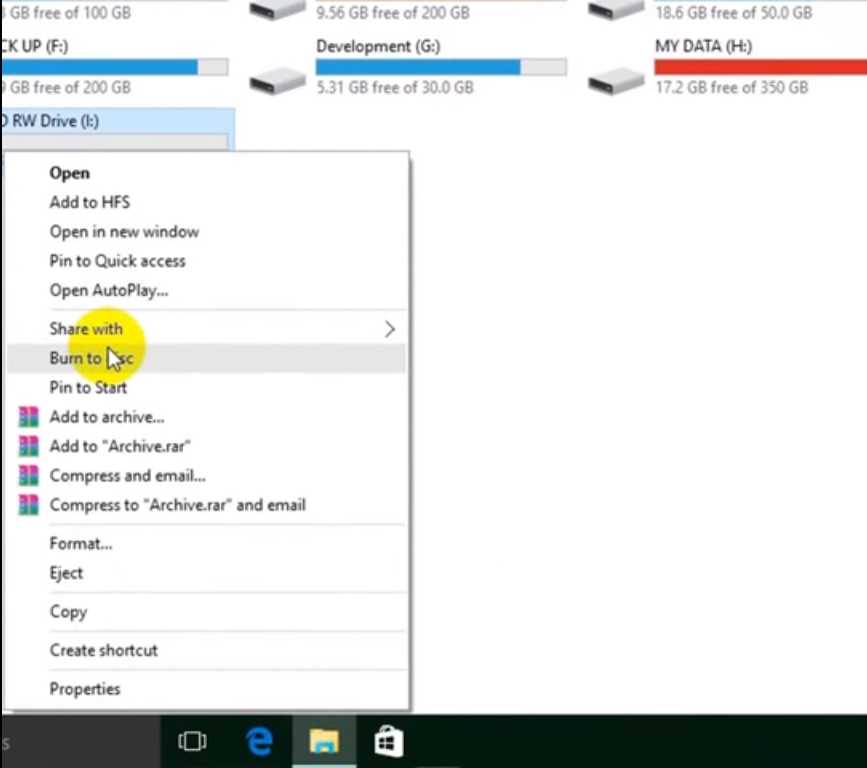 Enter a title that makes you realize what's inside the disk. It will be helpful if you are dealing with many CDs.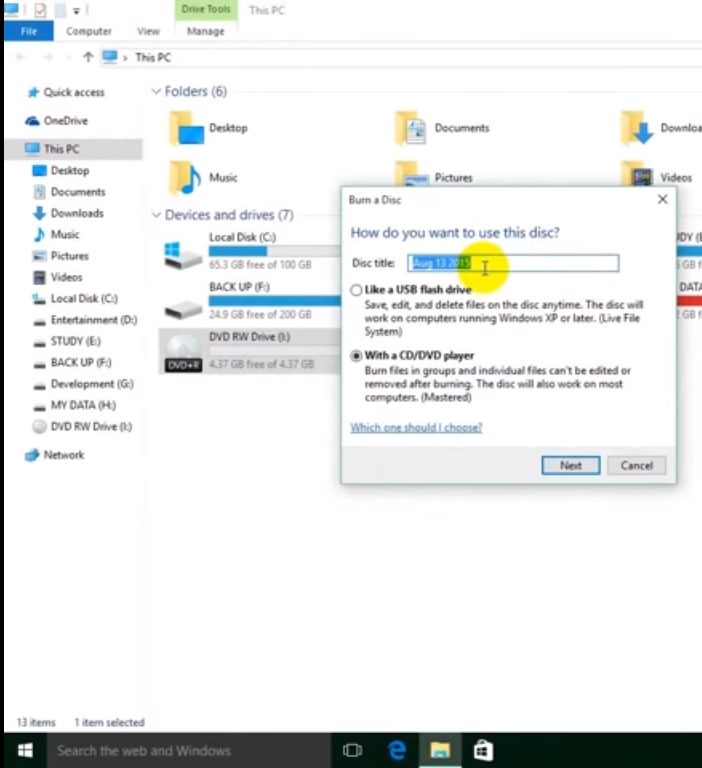 Choosing a burning type is crucial. To get it done, you should understand what the purpose of burning is. If you want to use the disk as a USB drive (add and delete files into it), don't hesitate to choose the first one that says Like USB flash drive.
Do you want to know how to burn music to a CD? Or you want the disk to be played with a regular CD/ DVD player? Then, choose the second option that says With a CD/ DVD player.
And click Next.
Step 4: Now, you will see the disk window with no files in it. Sometimes, you can see a .ini file there. Don't worry about that either.
Here, we have to copy the files into the Window. Do it just like you copy and paste files between folders (that is, select the files>> Right click>> Copy>> Go to destination>> Right Click>> Paste).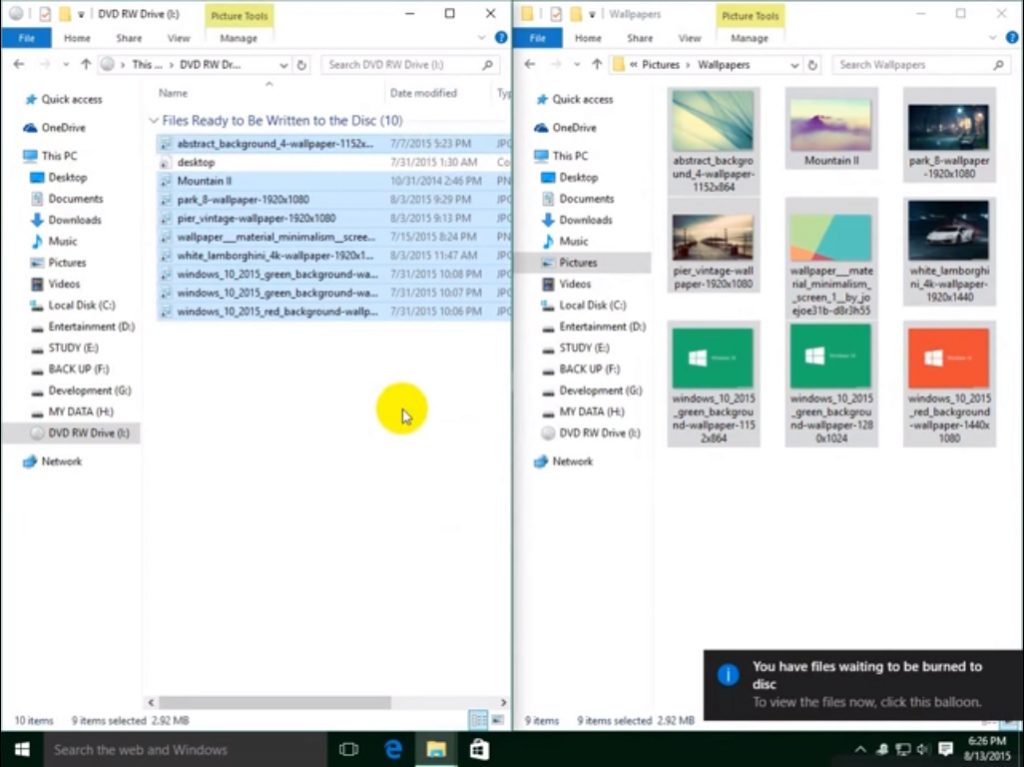 Step 5: As you can clearly see in the image, the copied files will be tagged under 'Files ready to be written to the disk.' Means, the files haven't burnt to the CD. To do that, right-click on an empty part of the window and then, choose Burn to disk from the list of items on the menu.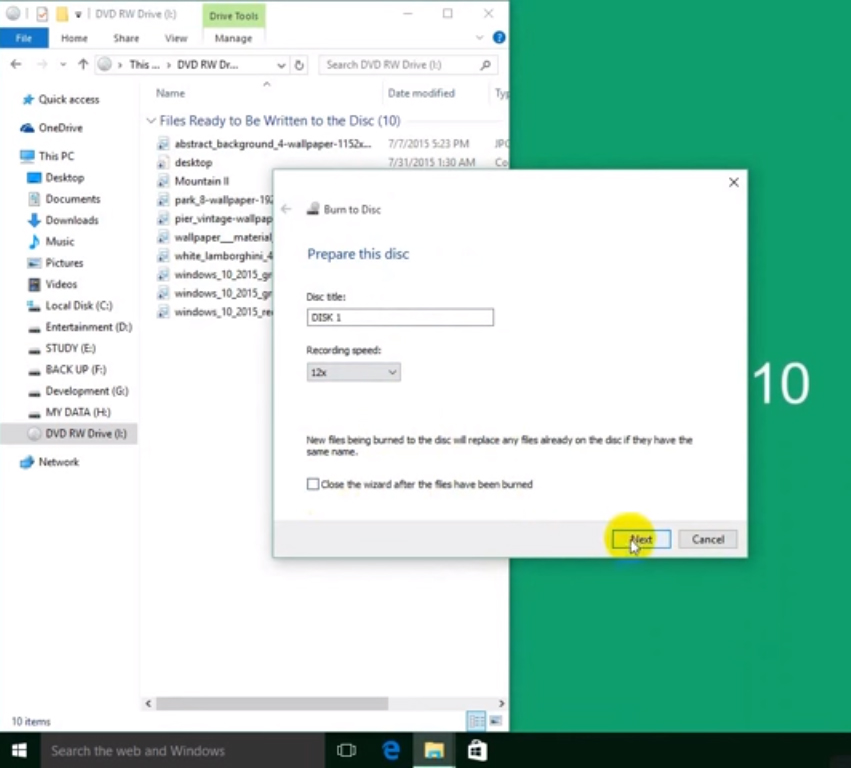 Step 6: Here, you have to choose the writing speed. The higher the speed, the faster the process will be. But remember, the lesser the speed, the better the burning is.
After selecting the writing speed, click Next. If you want to close the wizard on completion of the process, just tick the checkbox just above the Next button.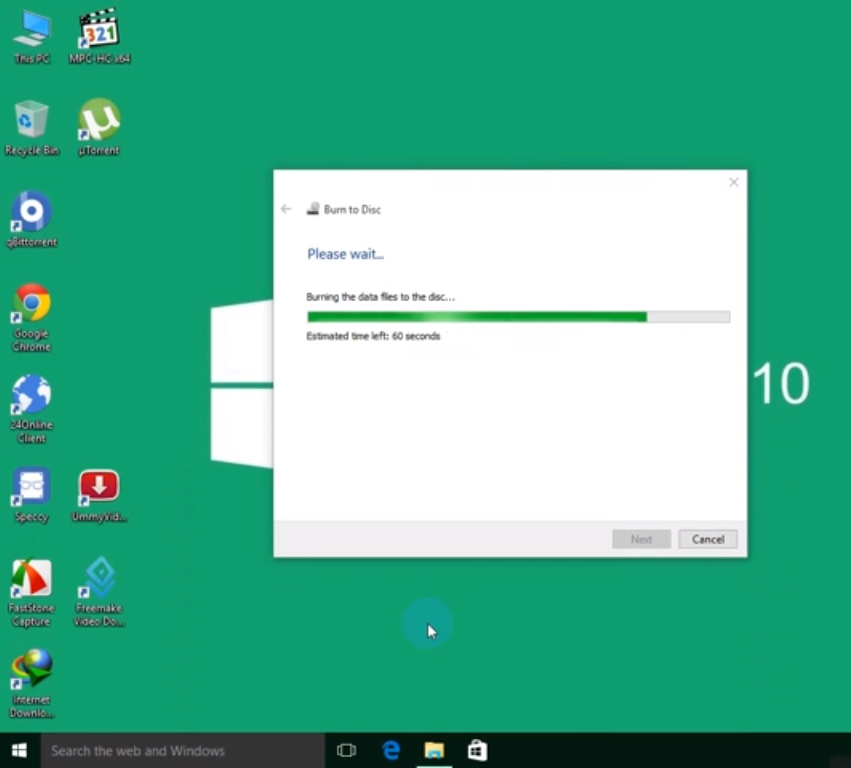 That's all. Now, you can see the progress bar as the process is already started. It will take time according to the writing speed you have chosen.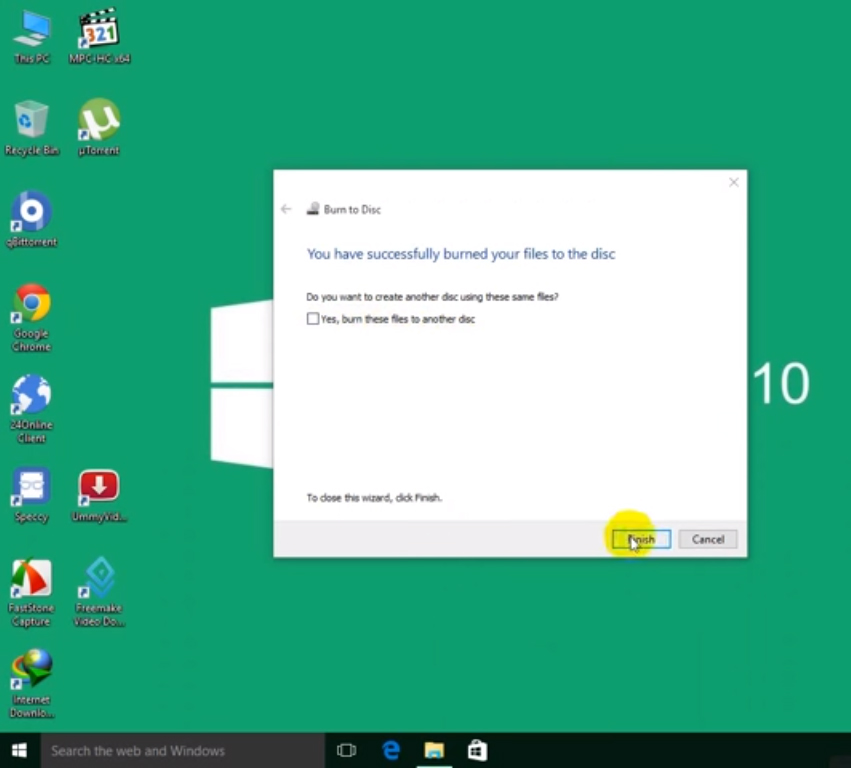 After the burning is completed, you will get this window if you haven't ticked that checkbox. Select the option, which says 'Yes, burn these files to another disk.' And click Finish. And wait some time to get the next CD written.
I hope you now know how to burn DVDs or CDs.
Method 2: Using Nero
Nero is an absolute stunner when it comes to CD burning. You will get many features and options with it. Here, you are going to know how to burn CDs with Nero.
Step 1: Insert an empty writable CD or DVD into your computer and make sure that it's empty by opening the My Computer or This PC.
Step 2: Download and install Nero. Then, you will have a desktop icon. Use the same to open Nero window. You can see something like the image given below. Choose Create and Edit tab.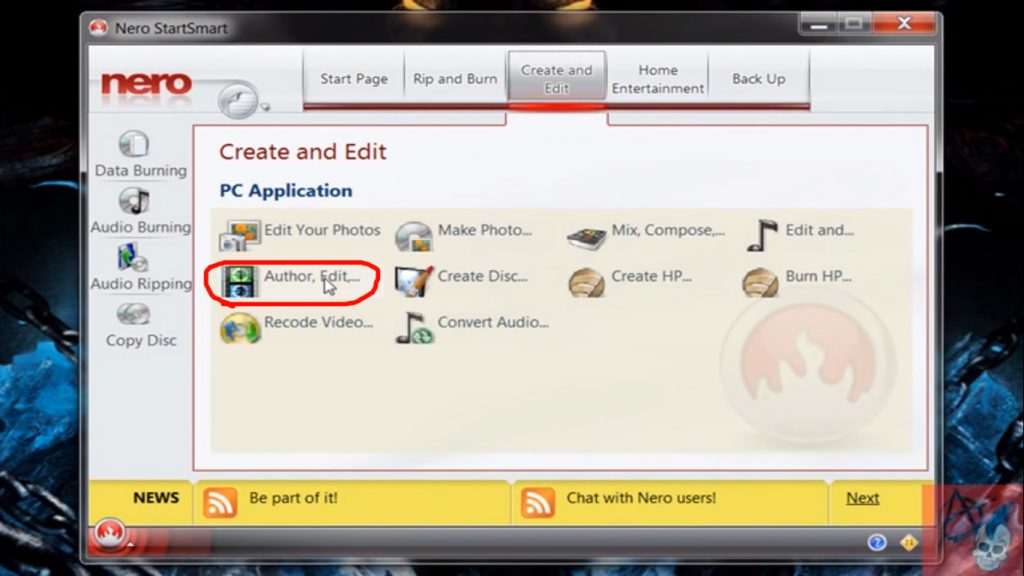 Step 3: Go down to click on Author, Edit, etc. Wait some time to get another window loaded.
Step 4: You will get Nero Vision with some choices to make. Select one from there based on what type of CD/ DVD you want to burn. (I chose Video DVD here). And, wait a bit.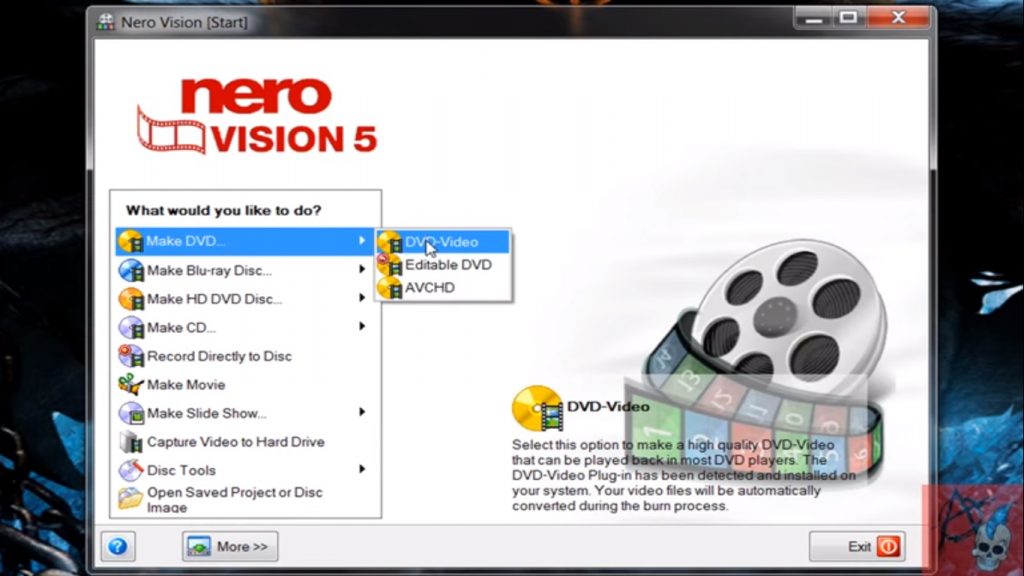 Step 5: The next window allows you to add files to the DVD. Click on Add video files or just drag and drop files into the whitespace.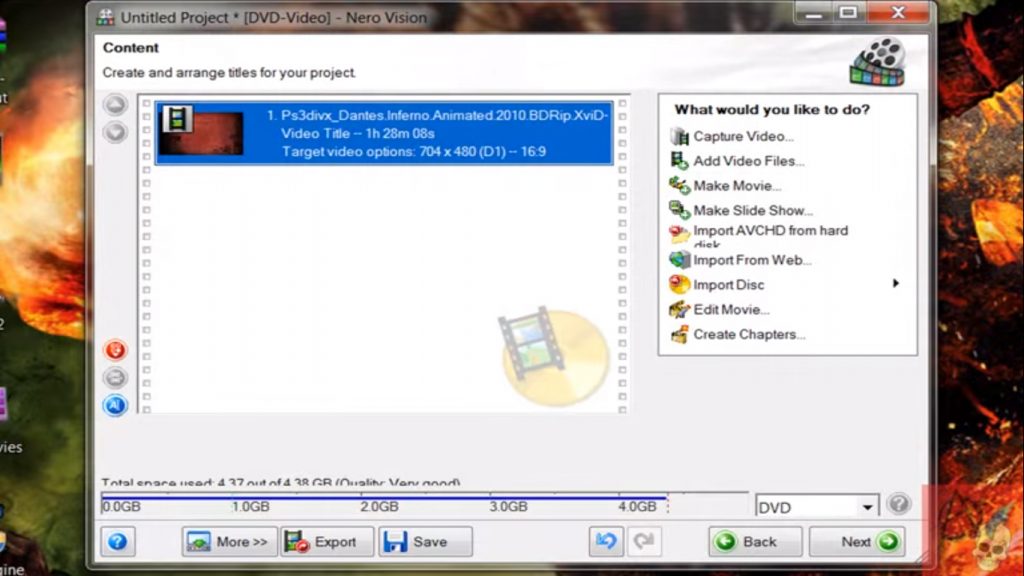 Step 6: If you want, you can rename the file right from the Nero window.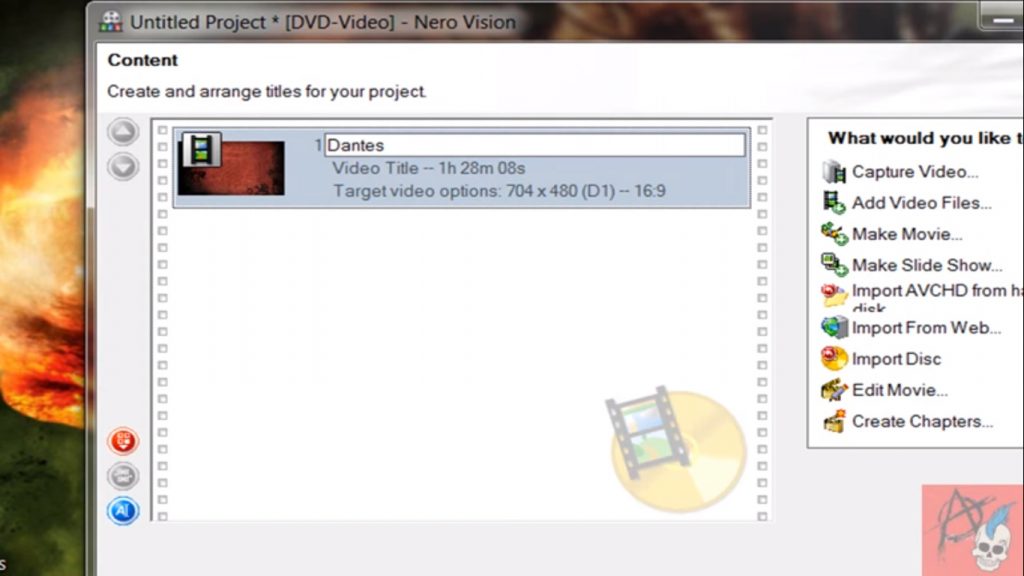 Next window allows you to customize the background and menu items. Use your creativity to proceed with it. No problems if you don't choose to play with the customization settings. Just click on Next to go further.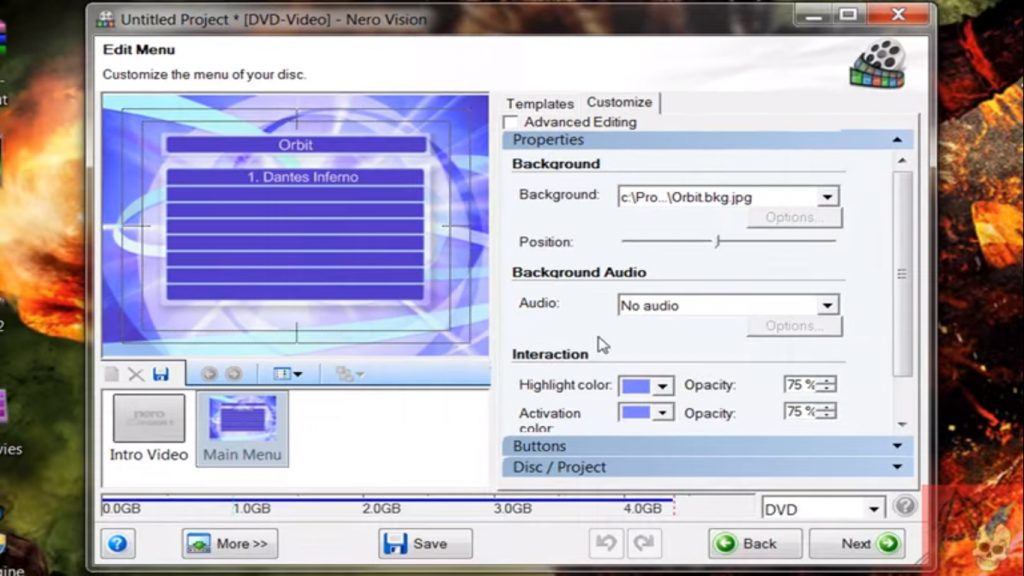 Step 7: A final preview will be shown to you. It is possible to test the video with a virtual remote controller here. Click next to go to the final step.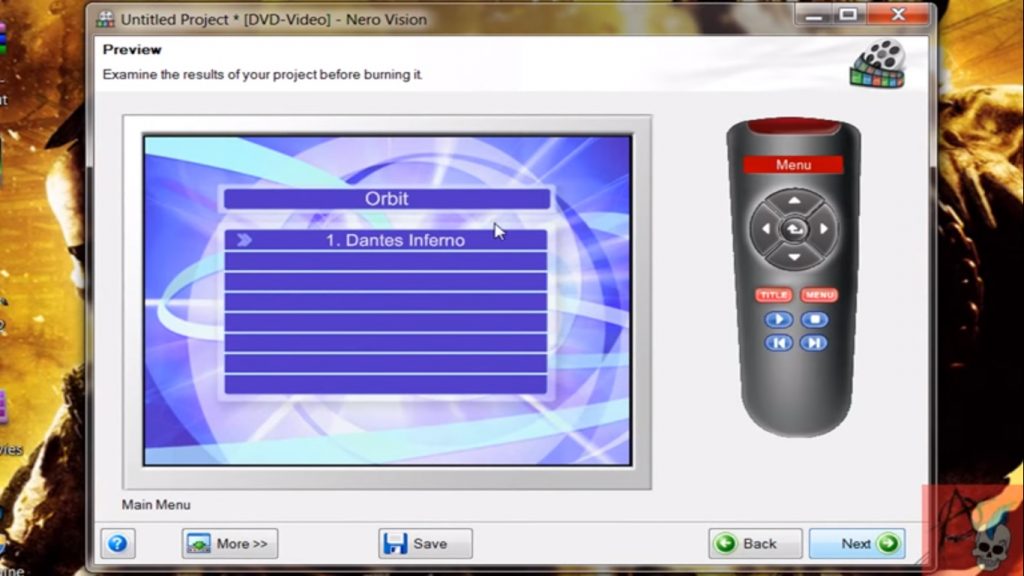 Step 8: That's all. After the conversion process is completed, you can click on the burn to finish the process.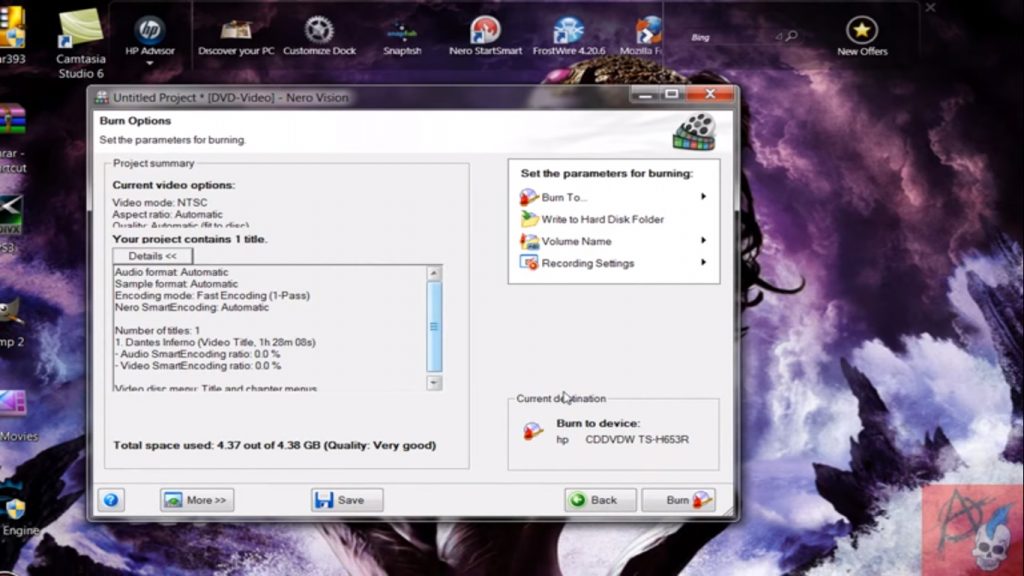 You now know how to burn music to a CD or DVD (not only music though).
Wrapping Up
I hope that's enough. Let me know if you have any issues regarding this. Do share this post on social media and help your fellas.