Connecting the computer to tv is a way too easy procedure. There are several ways by which you can connect computer to tv easily. In this article, I will show you how to connect the laptop to tv in an easy manner. You should also see how to Watch Netflix on TV.
To connect laptop/computer to tv, you don't need any training or something like that. All you need is the basic knowledge regarding the ports and the connections of your TV and laptop. If you have so, you can easily connect your PC to TV and enjoy watching movies, videos and hell lot more stuff on the large screen without putting any additional efforts.
And, If you don't have knowledge regarding the cables, then still not to worry. I will let you perceive the required knowledge concerning the cables.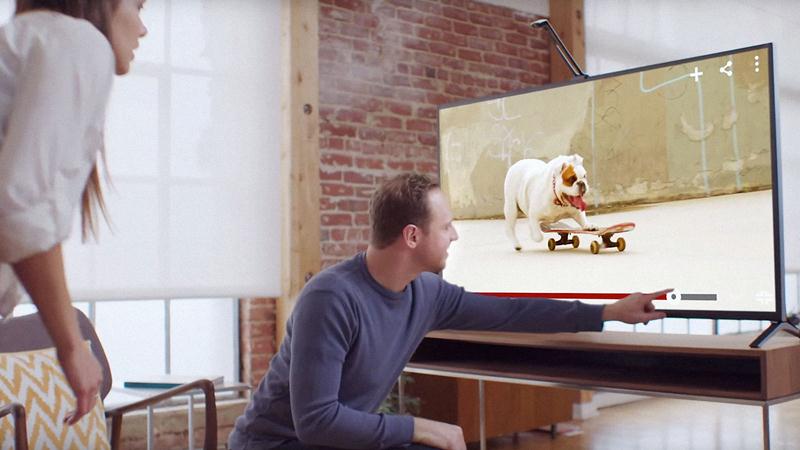 In order to learn how to connect PC to tv, I have listed down the details of the cables that are to be used to connect both the systems, along with the procedure to connect them.
How to Connect Laptop to TV
If you have ever been looking for ideas or the guide which could tell you how to connect a laptop to a tv or could answer your queries like, how to connect my laptop to my tv or how do I connect my laptop to my tv, then you have come to the perfect place. 
To connect Laptop to tv, you will need to have some basic knowledge of the ports. If you already have that then you can easily connect your laptop to tv, just by connecting them together.
Connecting PC to TV requires the proper cables. Check the cables described below and try finding out which cable do your device restraint. Below, I have described almost all the cables which are needed to establish the connection.
HDMI: HDMI i.e. High-Definition Multimedia Interface is one of the highest quality connections available. Almost all HDTVs and the laptops that are not too old will possess this connection.
Connecting with a Laptop with the help of HDMI cable is the best yet easiest way. This cable provides the best quality HD picture and sound quality also, it doesn't cost much.
DVI: (DVI) i.e Digital Video Interface is a video display interface developed by the Digital Display Working Group. This is rectangular shaped port along with 24 pins that are distributed in three rows.
VGA: VGA port is a rectangular shaped port with 15 pins in 3 rows. VGA that is Video Graphics Array is commonly found the connection in TVs (HDTV) and in computers. VGA doesn't support sound, if you want sound, then you will need a separate audio cable. To make the connection audible,
S-Video: Connection with S-video is one of the easiest ways. Most of the laptops and the digital TVs are equipped with S-Video port. The cables usually have either four or seven pins.
These were the basic four pins which are required while making the connection of laptops to TV. Now determine which video output port(s) your laptop has. Televisions that are recently launched most probably contains all type of connections. You will have to find the same connections in your laptops. Likewise, all the latest laptops have almost all the ports. So in short, the newer your device is, the easy it would be for you to connect them.
Now that you have discovered which ports your laptop and tv has, its time to establish the connection. Let's see how to do that.
How To Connect Computer To TV
The steps to connect your laptop to the Pc are given below.
As I said above almost all the computers and TVs are equipped with the S-video Port. So, your laptop can be connected to the TV by S-video port using a very cheap S-Video cable. The cable, as I described above would be of 4 or 7 pins.
If you have an older monitor, you may not find the S-Video port. In that case, you can use the 15-pin VGA cable to connect your laptop to tv. In fact, VGA it offers better picture quality than the S-Video cable.
If your TV or the laptop is newer then they may have DVI ports. So in that case, DVI Male to Male Cable or DVI to HDMI Cable can be used to get your laptop hooked up to your TV.
Moreover, If your TV doesn't have the DVI port but has HDMI, then DVI to HDMI Adapter Cable can also be used to connect the laptop to TV.
Now I am supposing you have connected your laptop to TV by using the physical cable. Now the next step is to connect the audio cable if you are using VGA or DVI. Because, both the cables transmit the video only not the audio.
So to make the connection audible, the audio cable is needed.
Once you are done with connecting the audio cable, you can watch your favorite movies on your tv and can enjoy fully on the big screen.
Note: 1: Connect the physical cable before turning on the laptop/computer. Because sometimes it gets fail to recognize the external display. So make sure before turning on the system the cables is connected.
2. If your PC or laptop, is not showing screen properly then you may need to set up the resolution for the screen of the TV, go to Control Panel > Display > Adjust Resolution and select the TV in the Display drop down box.
Go to Control Panel > Display > Adjust Resolution and select the TV in the Display box.
There are alot of devices which are doing better than a PC or a computer and are compatible with TV. Apple TV is a popular devices. Here is how to Setup and use Apple TV.
That is all. The easiest way to operate your system on your tv. You can enjoy watching videos, movies, songs etc on your tv with just using a cable. Isn't is too easy?
Well with that, I have come to end of the article. I hope you enjoyed our guide and have learnt  how to connect laptop to tv. If you have any problem, feel free to ask in the comment section..