Podcasting is a great way to share your thoughts, ideas, or stories with the world. And you don't need expensive equipment to get started – all you need is an iPhone or iPad and some basic recording software.
In this tutorial, we'll show you how to create a podcast on your iOS device. We'll also give you some tips on how to improve your audio quality and make your podcast sound professional. Let's get started!
Do you want to start a podcast?
It seems like everyone has a podcast these days. But do you want to start one? Here are some things to consider before hitting the record button.
Why Start a Podcast?
There are a lot of reasons to start a podcast. Maybe you have a message you want to share with the world. Maybe you have a unique perspective on a topic and you want to share it with others. Maybe you have a business and you want to use a podcast as a way to market it. Or maybe you just think podcasts are cool and you want to be a part of the trend.
Whatever your reasons, there are definitely some benefits to starting a podcast. Here are just a few:
1. You can reach a large audience.
Podcasts have been growing in popularity for years and there's no sign of that trend slowing down. In fact, according to stats from Edison Research, 24% of Americans age 12 or older have listened to a podcast in the past month. That's a lot of potential listeners!
2. You can build relationships with listeners.
When people tune into your podcast, they're essentially inviting you into their homes (or cars, or wherever they're listening). This gives you an opportunity to build relationships with your listeners and create a loyal following.
3. You can learn new things.
Hosting your own podcast gives you the opportunity to learn new things about your topic area and about podcasting in general. This can help make your show better and help you grow as an individual or business owner.
Get A Compatible Microphone
There are a lot of different microphones on the market, and it can be tough to decide which one is right for you. If you're looking for a microphone that will be compatible with your computer, there are a few things to keep in mind.
First, you'll want to make sure that the microphone is designed for use with computers. There are a number of different models that fit this description, and they typically have a USB connection. This type of connection is easy to use and is compatible with most computers.
Another thing to consider is the sound quality of the microphone. You'll want to find one that produces good sound quality so that you can record clear audio files.
Some microphones also come with built-in noise cancellation features, which can be helpful if you plan to use the microphone in a noisy environment.
Finally, you'll need to decide what type of microphone you need. There are three basic types: dynamic, condenser, and ribbon. Dynamic microphones are typically the most affordable option, and they're ideal for voice recording.
Condenser microphones are more sensitive and provide better sound quality than dynamic mics, but they're also more expensive. Ribbon microphones are typically used for studio recording, and they offer the best sound quality of all three types.
When choosing a computer microphone, it's important to consider all of these factors in order to find the model that's right for you.
Managing Your Sound Is Half The Battle
One of the most important elements in any music production is managing your sound. This means taking control of all the various aspects of the sound and mixing them together to create a cohesive and balanced final product.
There are a few things you can do to help manage your sound and make the mixing process easier. First, make sure you have a good understanding of how each element of your mix affects the overall sound.
Second, take the time to experiment with different combinations of sounds until you find what works best for your track. And finally, always listen critically to your own work and make adjustments as needed.
The first step in managing your sound is understanding how each element affects the overall mix. For example, if you want to increase the level of bass in your track, you need to add more bass instruments or raise the volume of the bass track.
If you want to brighten up the overall mix, you can add some high-frequency instruments or raise the volume of existing instruments.
Once you have a good understanding of how each element affects the mix, it's time to start experimenting with different combinations of sounds.
This can be a lot of fun, but it can also be challenging since it takes time and practice to develop a good sense of what works together. The key is to keep trying new things until you find something that sounds good.
The last step in managing your sound is critical listening. This means listening to your track carefully and making adjustments as needed.
Sometimes small changes can make a big difference in the overall sound. So don't be afraid to experiment with different settings until you get it just right.
Managing your sound is essential for creating great music productions. By understanding how each element affects the mix and experimenting with different combinations of sounds, you can take control of your sound and create tracks that are both cohesive and balanced.
And by critically listening to your work and making adjustments as needed, you can ensure that your tracks sound their best.
Recording Your Podcast
Recording a podcast can be a fun, easy way to share your thoughts or ideas with the world. Here are some tips on how to get started:
1. Decide on the format of your show. Will it be a solo show, or will you have guests? Will it be structured like a news program, or will it be more informal?
2. Choose a recording software. There are many different options available, so find one that fits your needs and is easy to use.
3. Record your show! Make sure you have a quiet space where you can record without any distractions.
4. Edit your show. This is optional, but if you want to polish your final product, editing software can help you do that.
5. Upload your podcast to a hosting site like iTunes or SoundCloud. This will make it available for people to listen to online or download.
Now that you know how to record a podcast, get started today and share your voice with the world!
Recording With Podcast Hosting Apps Instead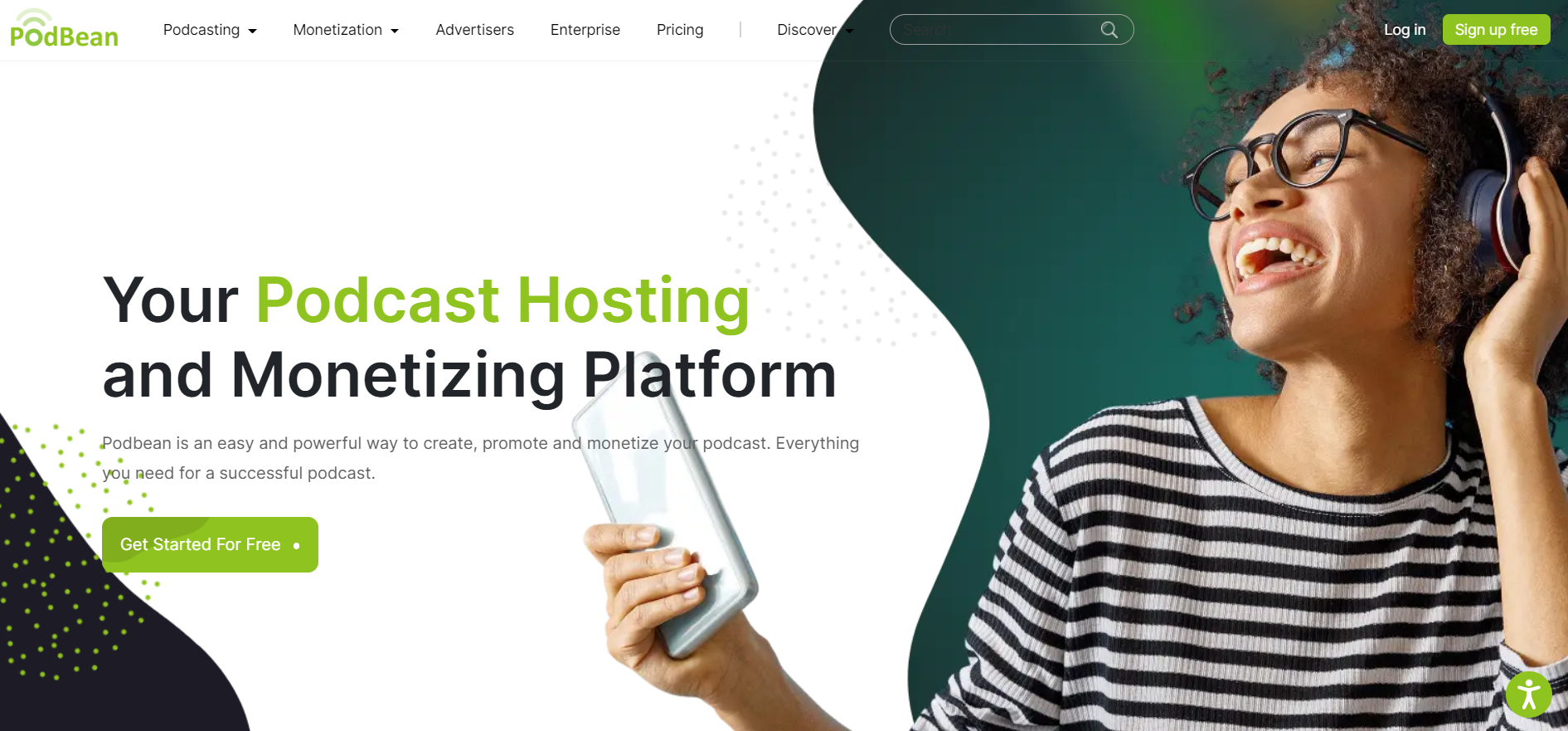 With podcast hosting apps, you can record your podcast right from your phone. This is a great option if you're on the go and need to record a quick episode.
There are a few different podcast hosting apps that you can use. Some of the most popular ones include Anchor, Spreaker, and Podbean.
Anchor is a free app that makes it easy to record and publish your podcasts. You can use Anchor to record both solo episodes and interviews. Plus, Anchor offers built-in transcription and episode-sharing tools.
Spreaker is another popular podcast-hosting app. It allows you to create live or pre-recorded podcasts and includes tools for editing, publishing, and sharing your episodes. Spreaker also has a built-in social network for connecting with other podcasters.
Podbean is another great option for podcast hosting. It's free for up to five hours of audio per month and offers a wide range of features including episode publishing, transcription, and social media integration.
Quick Links
Conclusion- How To Create A Podcast On An iPhone Or iPad: Guide 2023
So there you have it! You are now a podcasting superstar. Well, maybe not quite yet, but with the steps outlined in this article, you are definitely on your way.
Creating it on an iPhone or iPad is easy and fun, and can be a great way to share your thoughts, ideas, and experiences with the world. Have you given podcasting a try? What tips would you add to help others create their own successful podcasts? Let us know in the comments below.