There are many professionals and bloggers who are invariably in the search of good and reliable cover images for their products or blogs. I have seen many people searching for the sources which could give them the appropriate collection of the images or the sources to create images for them. If you also want to know How to create free cover images for your blog, then read out this article.
Whenever we make any search on google regarding this query, hundreds of results appears providing the websites for image creation. And needless to say,  are all good.
But do you know, these images can be sometimes plagiarized? Like maybe some of the other websites have already used that. Or they are the copyrighted images. And you must know that using a copyrighted image or plagiarized images can get you into a big trouble. The one, you used copyrighted images of, can sue you.
So, to avoid this happening let's learn to create free cover images. Let's check out our today's guide and learn to create free cover images for your blog. Make sure, the image you are going to create should be in jpeg or jpg format as it gives us best quality in less size. Here is how to convert png image to jpg without losing quality.
In today's article, I will make you know some of the best websites that will help you find the free to use images. Also, I will let you know the methods to create the cover images by using the same websites.
How to Create Free Cover Images For Your Blog
Here, I am providing a list of online and offline tools. You can use them to create the official looking images. By using the provided tools, you can easily create the cover images for your blog even if you are not a designer
There is a list of websites which provides free images for websites. I will be sharing some of the best and working tools which will help you creating cover images.
And let me tell you, there is no such procedure or steps that you need to learn in order to create the images. All you will need is just a little knowledge of the websites or the software that help you getting free images for commercial use.
Let's find out what these websites are and how can we use them to get cover images for blogs.
When it comes to creating or editing images, nothing can beat Canva. Canva is one of the best editing tools. One of the easily navigable and easy to use tool it is. To use Canva, there is no additional skill required. Once you open up canva you will need to login via your Google or facebook account or by using your email address.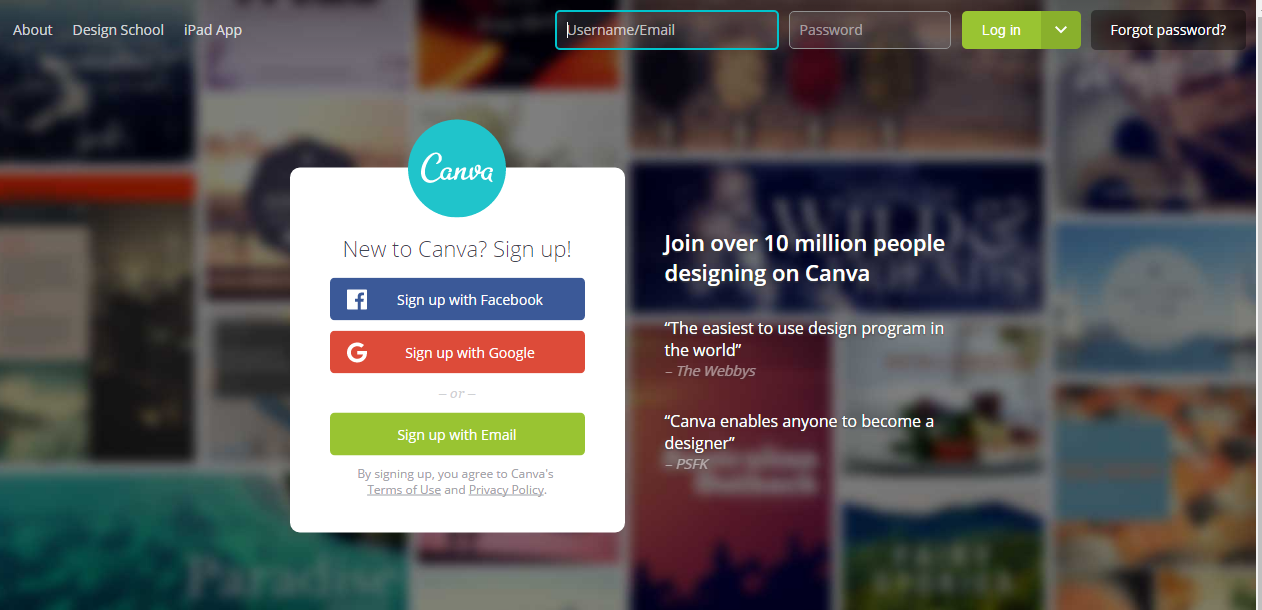 Once you are logged in, you will need to click on Create a design. As sooner you click on that, you will be provided with various templates.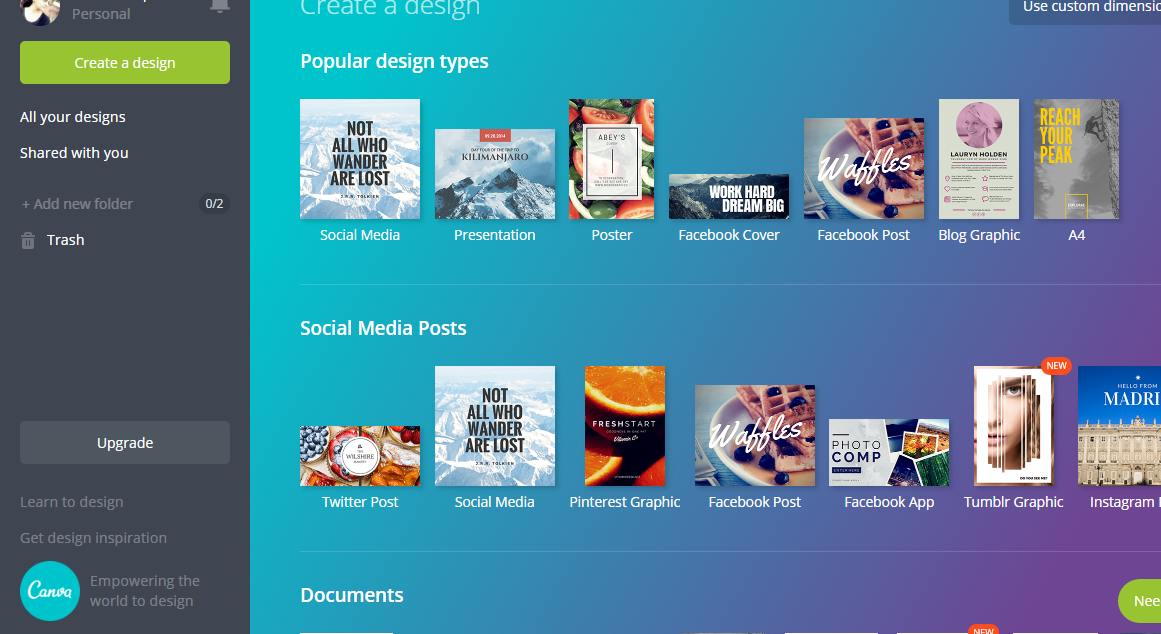 Select any of them by clicking on it and you will be provided with various options like elements, text, background etc. Simply select the option as per your choice and edit your image accordingly.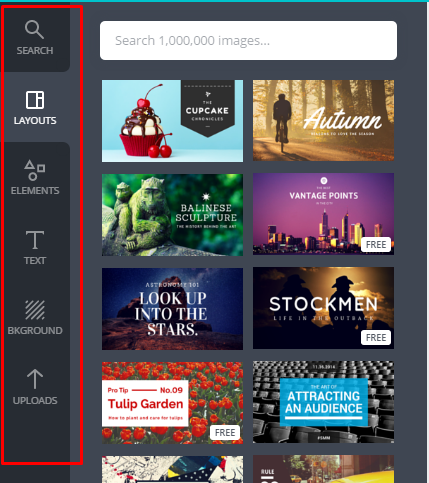 With this tool, you can design a professional looking cover images for your blog easily.
PlaceIt is another useful tool that helps you creating images that too in a very short span of time. With PlaceIt, you can create cover images in less than a minute.
To create images with placeIt, you will need to drag and drop a picture of your product or company's website onto one of PlaceIt's stock images of a mobile device or computer screen. See the image below.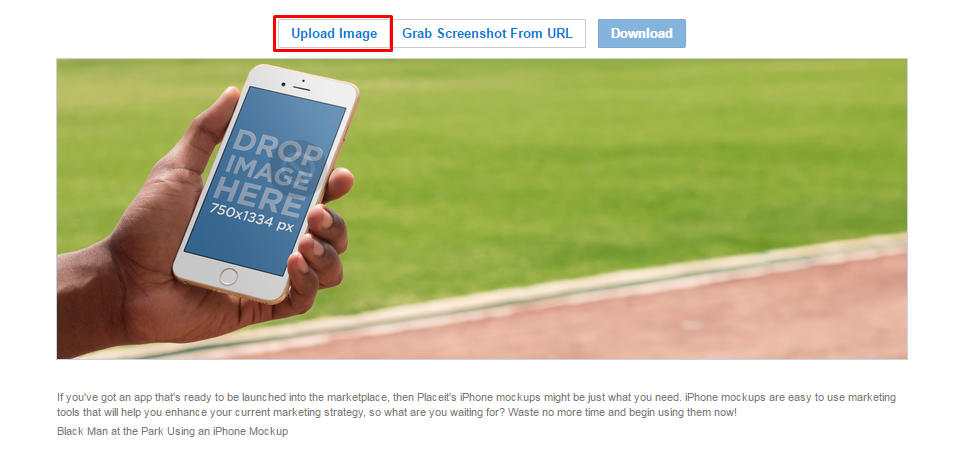 All you will need to click on upload and select the image of your website's logo or product image and adjust to the provided image. You will love this tool once you use it on your own.
If you have already an image created and want to add some additional effects, some objective like arrows, rectangle, text captions etc the Skitch would be the best choice for you.
Skitch isn't a multidimensional tool for complex photo editing or some cumbersome creation such as an infographic. But definitely, a simple app that does things extremely well and quickly. After Canva and PlaceIt, it is also one of the best editing tools.
Just like above-mentioned tools, Pixlr can also be considered when it comes to creating cover images for the blogs. With Pixlr, it is very easy to customize photos and edit the images.
Pixlr is a free web-based tool for enhancing images. In fact, it doesn't even require any registration. To use Pixlr you don't even have to log in or create an account. Simply go to https://pixlr.com/editor/ and click on CREATE An NEW IMAGE. Or if you already have an existing image saved on your computer click on OPEN IMAGE FROM COMPUTER.
Check the Image below.
As you can see in the above image, you are provided with basically four options. Select any of the as per your need and create the image as your demand.
If you demand an image that contains ore than one picture then without thinking much, you should go for Ribbet. However, it is not very old in the market but is still being loved by many.
This tool allows its users to customize images for their blog posts to infinite levels. In short, for a collage creation or editing photos Ribbet can be considered freely.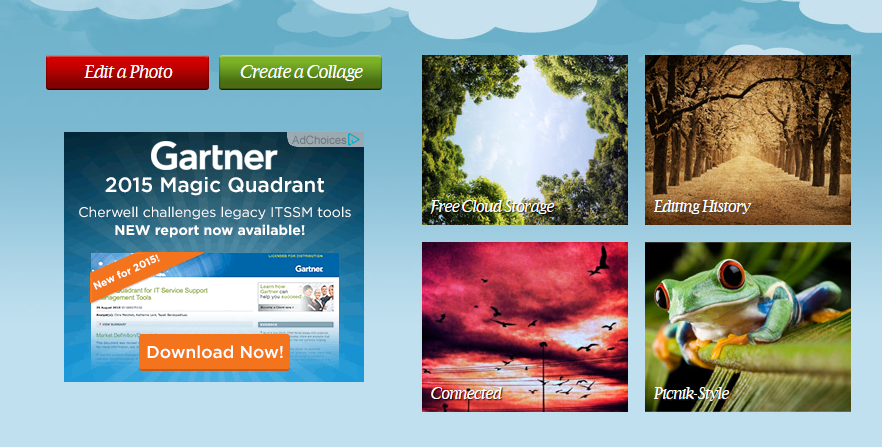 Apart from the above-mentioned tools, there are many other too which provides the same facility. Like ImageWell, QuotesCover, Jing, Google Drawings etc. Moreover, there are always some offline tools available like photoshop, CorelDraw, Photoscape, Picasa that are kinda evergreen and can be used to create or edit any kinda images.
Remember there are no such guides which can tell you how to create free cover images for your blog. Because creating images or editing photos depends only on our creativity. Once you have the cover image, it is time to create a logo. Here is how to create your own Logo.
All it requires is a little information about the tools that can help you creating one for you. And as you can see I have provided sufficient knowledge about the tools and websites.
Now use these tools and create cover images for your business and blogs. How do you like our article? Do let us know via the comment section.