Apple's iPhone is one among the best smartphone choices in the market. iPhone owners debatably exploit their device's cameras more than the actual phone functions. If you're one of those users clicking a whole lot of pictures on your iPhone's camera, sooner or later, you're likely to experience a device memory that's filled up to the brim.
So, it's better to transfer pictures from iPhone to PC so that you don't have to face the memory problem; moreover, you'll have a safe backup of your precious moments. If you are a new iPhone user, you're likely to be wondering at this point as to how to download pictures from iPhone or how to get pictures from iPhone to computer.
iPhones go with Mac computers just the way peanut butter and jelly goes along. So, it's important that you understand how to transfer pictures from iPhone to a Mac PC. Though Apple PCs have gained popularity in the recent past, there's still a vast Windows user base, which implies they are left wondering how to import photos from iPhone to Windows computer.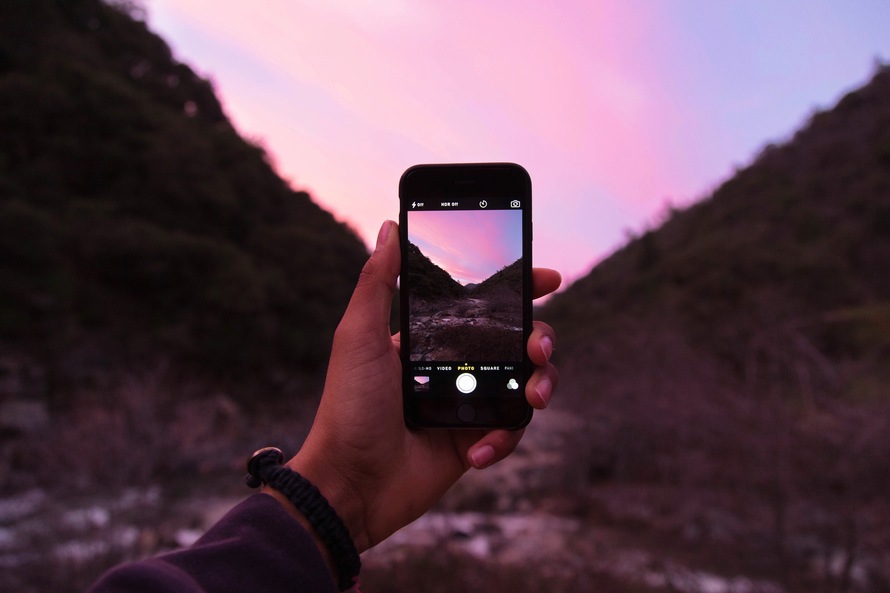 Irrespective of whether you use Mac or Windows computer, this article enlightens you about how to get pictures off iPhone and transfer them to your PC. The process is quite easy in both the cases though it is comparatively easier on Mac systems.
See Also: How to Ask Siri to do Things?
How to Download Pictures from iPhone to Your Mac
Read on to discover how to download pictures from iPhone to Mac.
Connect your Apple smartphone to your Mac PC through a USB port. If your device is locked, you will have to unlock it by entering your passcode. For connecting the phone, you can use the USB cable that you use for charging.
On your Mac computer, open Image Capture that is pre-installed on all Apple Mac computers. This can be found in the Applications folder.
Go to Devices list and choose your iPhone. This list can be found on the left frame.
Where do you want to move the images to? Set this location and click on 'Import to' menu at the window's bottom. Choose the folder to which you wish to import the pictures to. If you want to use the default settings, the images will be transferred to the Pictures folder.
Choose whether you want to transfer all the pictures or just selected pictures and execute the action accordingly. If you want to move all the photos, select 'Import All' option in the right-hand side bottom corner. If you want to transfer selected photos, hold 'command' and select each picture.
Select 'Import' to move the selected or all pictures. The photos will be copied to the chosen folder. This might take a while if there are plenty of images.
Alternatively, you can just click on the images and drag them from the Image Capture window to your desktop or any open folder where you want to transfer them.
Now that you know how to get photos off iPhone on to a Mac PC let's now move on to see how to import photos from iPhone to PC that works on Windows.
Import Photos from iPhone to Windows PC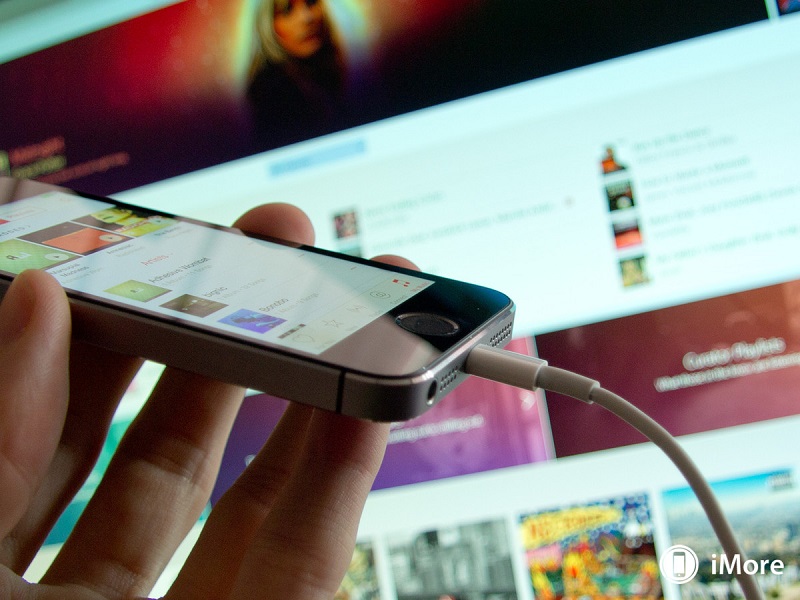 Now, let's check out an easy method to transfer photos from iPhone to PC that runs on Windows. This method works on Windows 8 or Windows 10. For earlier versions, you can use iTunes or any third party tool.
To start with, connect your Apple phone to your Windows computer with the help of a USB connection cable (you can use the same cable that came with your iPhone). Your iPhone screen will now display a notification that shows a Trust option – tap on this option to continue.
Once Windows identified your device, you'll find a toast notification on the screen's upper right corner that asks you to tap to select what happens with the device. If you are not able to see this notification, it might be because you could have switched on hide report for 1, 4, or 8 hours or disabled the toast alert feature. In such cases, you might have to follow a different method.
If you get the notification, you can proceed with tapping the notification to find three choices: Take no action, Open device to view files and Import photos and videos. You can now click on Import photos and videos to open all pictures on your device in the Photos app of your Windows PC. In earlier Windows version, you'll not find this app and will need to use iTunes for the import.
Select all the pictures and video clips that you want to import. Click on Import tab to begin copying all images to your Windows PC.
When Photos app finishes its work, you will find an option to open the folder for viewing the imported pictures. If you wish to view it, you can go ahead and see them or if you want to see later, you can close the app.
See Also: How to Change Keyboard in iOS?
So, now you also know how to download pictures from iPhone to computer that functions on Windows operating system.
The Photos app in Windows operating system (Windows 8/10) is a great app for viewing photos, and it also lets you import images from digital cameras and smartphones without depending on iTunes or any third party tools. The earlier versions of Windows OS lack this feature, which is why you will need third party tools or iTunes to download the photos.
Hope this post was of use to the readers and gave them the knowledge on how to download pictures from iPhone to PC, be it Mac or Windows. Import all your photos to a computer on a regular basis so that there's a safe backup just in case your phone crashes.
Stay tuned on this blog to get regular updates about various gadget-related guides. If you have any queries about how to get photos from iPhone to computer, add them in the comments section below and our experts will get back to you with clarifications. Do share your views and inputs in the comments section.