It's important to know the IP address of your Mac as it comes handy when sharing files or setting up a network. For instance, you might need it when you are setting up devices like printers on a network. IP address also helps in safeguarding your system against malware.
If you're looking for an efficient guide to learn how to find IP address on Mac, you can discover more than one way in this article.
When a Mac is linked to a network, it's assigned with a network address known as IP address. It's typically 4 sets of digits parted by periods with around 3 digits per set.
If the Mac is linked to the internet as well as a network, then it will have two IP addresses: one external address for the internet connection and one internet to indicate its location on local network. In the following sections, we'll look into some ways to find the internal IP address as well as External IP address.
See Also: How to Fix IP Address Conflict
How to Find IP Address on Mac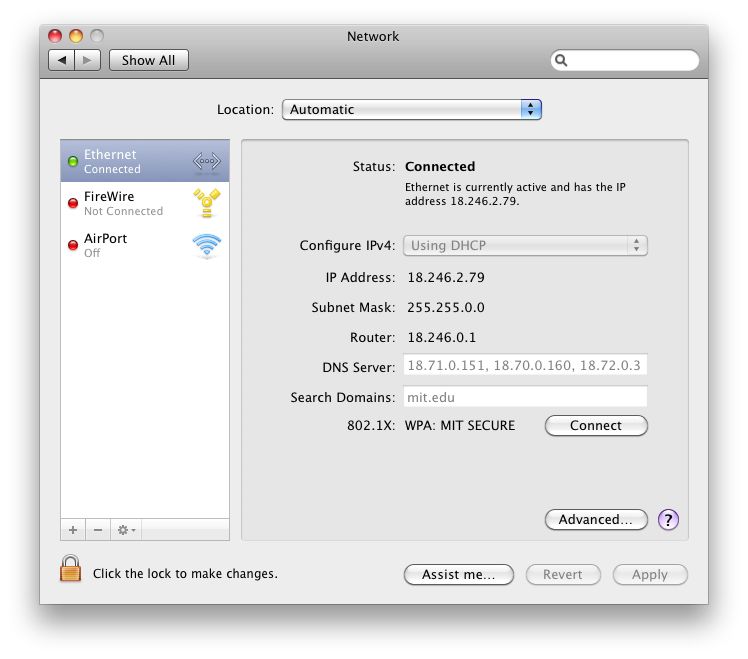 As a new Mac user, I was also struggling to find my IP address, but now as an experienced user I am capable of guiding the other new Mac users through several ways to find it. Read on to find out some of these effective ways.
See Also: How to Assign a Static IP Address in Windows 7, 8, 10 or XP?
Find Internal IP Address for Mac OS X 10.4
Go through these five steps and soon you'll know how to find IP address for Mac very easily.
On the screen's left upper corner, you can find on Apple icon. Click on that.
Scroll down and choose System Preferences.
In the System Preferences screen, on the third row, you will find the option Network. Click on that.
Choose your connection. You can choose the one that you wish for the IP address in the Show menu. Drop down on the menu to find the different connections. If your connection is wired, select built-in Ethernet. If your connection is wireless, select Airport.
Select the TCP/IP tab to display your Mac's IP address in the Settings window.
With that simple procedure, you no more have to be concerned about how to trace an IP address on Mac OS X 10.4.
Find Internal IP Address for Mac OS X 10.5 or Higher
What if you are working on Mac OS X 10.5 or higher versions? The process to know the IP is quite easy for that too! Here it is!
Select the Apple icon on the screen left upper corner and scroll down to choose System Preferences just the way you do with OS X 10.4.
Select Network option from the third row.
Choose your connection. Normally, you will be linked to the network through Ethernet (wired) or AirPort (wireless). The connection that's actively being used will display 'connected' near it. You can find your Mac's IP address right here beneath the connection status. Usually, the connection that you are using will be chosen by default.
Now, doesn't that sound simpler than how you found the IP address on OS X 10.4?
Find the Internal IP through the Terminal
Here's how to find IP address on Mac via the terminal. This is one of the best and quickest ways for users who are technically inclined.
Access the terminal, which can be seen in the Utilities segment of the Application folder.
Use the command ifconfig, which usually results in plenty of unwanted and confusing data being displayed. If you want to avoid the unnecessary data, you can use a command in the below format to know just your internal IP address: ifconfig | grep "inet " | grep -v 127.0.0.1. This command eradicates the 127.0.0.1 entry, which pops up always irrespective of the system you are using. You can ignore this feedback loop when you want just the IP address.
The IP address of your Mac can be seen near the 'inet' entry.
That's the terminal's way to find a Mac IP address.
Find the External IP Address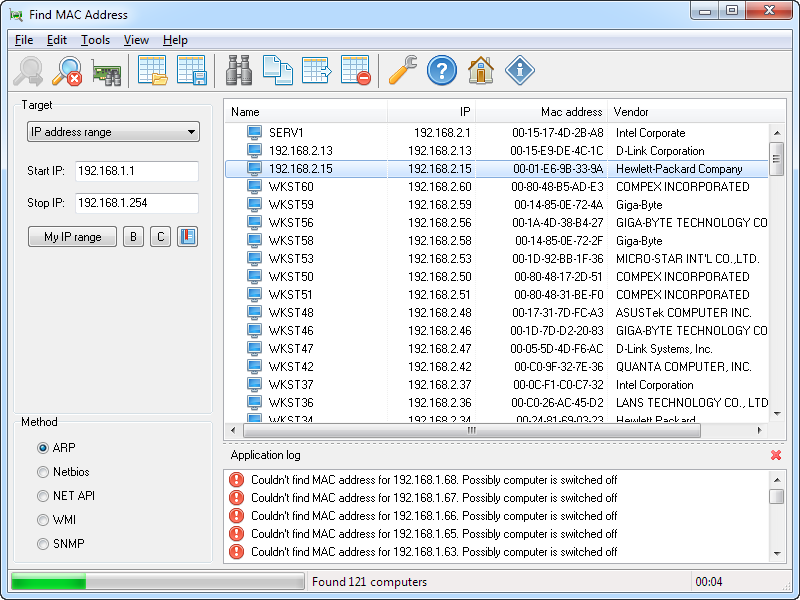 Now that you know different ways to find external IP, we'll move on to learn how to get IP address (external).
Access the configuration page of your router. Most of the routers can be opened via a web interface as this is where you can see the settings and adjust them. Access the web interface by entering the IP address of the router into a browser. Check the documentation of your routers for the particular address. Some of the common router IP addresses are 168.1.1; 192.168.2.1 and 192.168.0.1.
Access the status of your router. The external IP address location will differ from one router to the other. A majority of them have it listed in the Wide Area Network (WAN) status or Router Status.
Under the Router Status' Internet Port, you can find your IP address listed. This is your router's IP address. Any connection that's made from your router will possess this address. Your internet service provider assigns this IP address. A majority of the external IP addresses change often and hence are dynamic in nature. Proxies can be used to mask this address.
You can also perform a simple search on Google with the phrase IP address. This will display your public or external IP address as the first result.
See Also: How to Change IP Address in Less than 30 Seconds?
So, now you also how to find an IP address (external) on Mac.
Now that you've learned a plethora of ways, you can also guide your friends about how to check IP address on Mac systems. You might also want to learn to change IP address – Mac systems have a plenty of methods available for changing the address too!
You can find several guides for this as well!
Look out for more such guides to learn more about your Mac system – within a few months, you are likely to be an expert in handling Mac-related issues and can quickly be on your way to troubleshooting them.
For now, if you get stuck up anywhere while executing the above-discussed ways to find your Mac system's IP address, drop your queries in the comments section below and our experts will clarify your doubts.
More similar posts:
How To Download & Play Skyrim For Mac?
The Guide to Set Up Hmail Server11