We all have stories. Don't we?
We all want to share the most exciting ones, and Snapchat is paving its way to cash in on this thing and you know what, Snapchat is ruling it like a king.
Snapchat lets you share your stories in the visual form bu, it's of no use if you don't have anyone to receive it. For this how to find snapchat friends ? becomes an obvious question. So, in this article, we will tell you to how to find people on snapchat? So let's get started:

What is snapchat?
Snapchat is a platform which primarily deals with video messaging. It is an added fact that, using this application you can also take photos, record videos, texts, arts and can send it to a particular set of recipients.
The sent stuffs are called "snaps" and can be viewed by the recipients for a particular set amount of time which is set by the owner or the creator. After the time, the snaps are deleted from the server (as per snapchat claims).
Snapchat was developed by Bobby Murphy, Evan Spiegel and was released on September 2011 when they were in their college at Stanford University.
Snapchat also offers filters and effects in order to manipulate the snaps.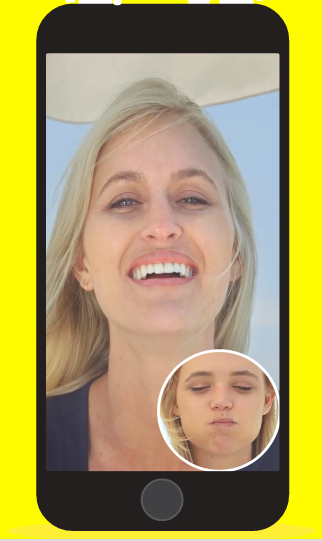 Some fast facts about Snapchat are as follows:
1: Snapchat was originally called "Picaboo" and was first released for Apple app store only. It was rebranded as "Snapchat" when it was made available on Google play store.
2: As per the statistics are concerned, Snapchat users are sending 2 billion photos and videos (collectively snaps) in a single day. Along with Snapchat has also witnessed a whopping number of seven billion daily video views as of 2016.
3: On October 2013, Facebook tried to acquire Snapchat for a whopping sum of one billion dollars but Evan and Bobby turned down the offer. Facebook came back with another offer of three billion dollars, but Evan and Booby were in no mood to take this offer.
4: Snapchat's logo is named as "Ghostface Chillah" which is inspired and based on the name "Ghostface Killah".
5: Out of the total user base of Snapchat, 70 percent of the users are women's with 46 percent of the users using Snapchat on a daily basis.


How to Find Snapchat Friends?
Step #1: In order to get started, you will have to open the Snapchat application and have to swipe down. Once you have done the required, then tap on the "Add Friends" option which will be there on the screen.
Step #2: After completing step #1, a new screen will appear which will provide you two ways to add friends on Snapchat.  One is "Add by Username" and the other one is "Add from Address Book".
If you are equipped with the username of your friends, then go for the "Add by Username" option just by tapping on it once. After that type the username of your friend and add them to your snapchat list by tapping on the plus (+) sign. Here is a detailed blog post on adding people on Snapchat. If you have added a wrong person or you just wanted to block a person, here is how to block People on Snapchat.
Alternatively, if you do not have the username, then you can consider going for the next option which is "Add from Address Book" just by tapping on that option. In the subsequent screen, you will be asked for the permission to access your address book or contact list. Just tap on continue in order to proceed further.
The Snapchat application will ask you to confirm the permission to access your contact list. Do the required by tapping on the okay option.
In the next screen, you will see the list of those people who are in your contact list as well as on Snapchat. Just add them by tapping on the plus (+) sign next to the names.
Additionally, you can also invite your contacts for joining Snapchat.


Add People on Snapchat Using QR Code.
In the recent times, snapchat has evolved a new feature for adding people on snapchat. It is easier than the previously mentioned methods. Yeah, you heard it right. Now, you can add friends on snapchat using QR code.
In order to use this unique way, you only have to open snapchat application on your phone and then all what you have to do is to point it to the ghost icon of the other person's snapchat application. After this, you will have to tap on your screen once and you know what, you are now friends with the person on snapchat. Cool it is. Indeed.
Moreover, you can also take a screenshot of your ghost icon which is your unique QR code actually and circulate it among the people who wanted to be friends with you on snapchat. Simple as that. Ain't it?
Here is a list of some of the best snapchat accounts.
1: Rihanna.
2: Jas (Jasmine Tookes).
3: DevWindsor.
4: Joan_Smalls.
5: Rickthesizzler (Justin Bieber)


How to Get Cool Snapchat Names?
It is like a curse that you cannot edit your username once you have created your profile. If you have to anyhow change it, the only option is to delete the profile and create a new one. So, it becomes a must to choose a good looking username at the first shot.
There are plethoras of tools available online which helps you to create a good looking username. You can access one of them by clicking on this link (http://www.spinxo.com/snapchat-names). Alternatively, you can find many on the web. If you want to change your username on Snapchat, here is how to change Snapchat uersname.
Let's wrap it up.
This let's wrap it up section marks the end of this article on how to find Snapchat friends? we hope that we were efficient enough to satisfy your curiosity and needs.
This article on "How to find people on Snapchat?" will open new doors for you to access the prolific features and services for having an open-ended conversation offered by Snapchat incorporation. We believe that we have left no stone unturned while making you understand the entire process in details but if you still have any queries then do let us know through comments and we will try our level best to resolve that.
Additionally, if you have some more facts and stories related to Snapchat then don't forget to share it with us. We would love to hear from you.
Thank you for passing by and giving it a read.