How do you quote a tweet??  Or let me be more specific, do you even know what quoting a tweet actually means?? If you are considering quoting and retweeting as same, then you are making a mistake!!
If you are an avid twitter user, chances are you know everything about retweeting a tweet. And why won't you know, after all, there is nothing in retweeting which you find difficulty in understanding but probably you are not aware of sending Direct messages on Twitter.
Considering the fact that retweeting is easy and you all know how to do it, we will discuss in here how to quote a tweet. Quoting a tweet is different from retweeting a tweet. How?? Well, to know more about it, you need to go through the complete guide to clear all your fundamentals regarding quoting a tweet.
How to Quote a Tweet:
Quoting a tweet is a new option introduced by twitter in the recent past. Quote tweet option allows you to add a comment to the tweet you are resharing, which you can't do while retweeting.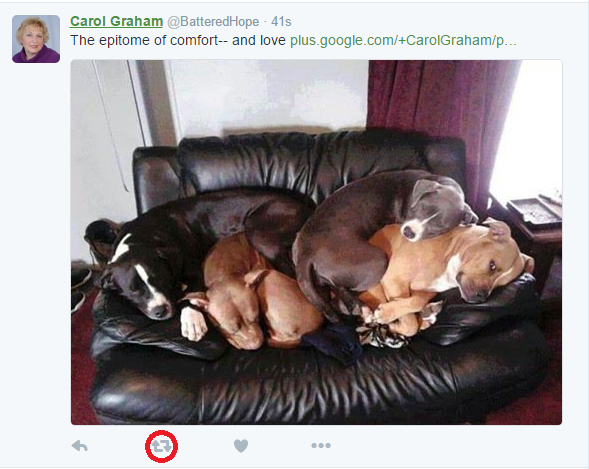 And obviously, just resharing a tweet doesn't make sense all the time. Many a time, we want to add a comment into the tweet, to show our agreement, or to oppose the tweet but doing that was not possible with retweet option. We needed to copy the whole tweet into the tweet quote field, add our text and then only we could retweet that particular tweet with our comment.
But quote tweet option has made this process very easy! I' sure you have immediately tried to quote a tweet from your twitter account. If you are operating twitter with the web version, then you might not have found the "Quote Tweet" option but iPhone and Android users could see it.
This is because "Quote Tweet" option is only available for Mobile users for now but it is expected that it will soon be launched for the web users. Let's find out what is the basic difference between the Quoting a tweet and retweeting!
Difference Between Retweet and Quote tweet:
There is a slight difference between retweeting and quoting a tweet except that you can modify or add your comment in quoting, while retweet is just resharing a tweet.
Another difference is, in retweeting images doesn't show up clearly. While in quoting, the images embedded in the tweet comes in a square in left which looks pretty good.
Wanted to get that blue tick on your Twitter profile? Here is how to Get verified on Twitter.
How to Quote Tweet:
Quoting a tweet is extremely simple. It's not hard than simply retweeting a tweet. Many of you might want to learn to quote tweet because it is a new option as well as not available for every user including web.
The iPhone and Android users must go through this article as it is important for them. The web users should bookmark this article for future reference as it will be handy for them in the near future. Here are the steps on how to quote a tweet.
Step 1. Open the twitter app on your android or iPhone, as you can't quote a tweet on the web version. Enter you ID and password and login to your twitter account if it's not already signed in on your Phone. We most probably keep our twitter account logged in on our phone, isn't it??
Step 2. Okay, once you are signed in, scroll down your home feeds and stop by a tweet you would like to Quote.
Step 3. Now click the retweet symbol, i.e. two bend arrows below the tweet you would like to retweet. I know you can find the option but refer to the below image in the case of any doubt.
Step 4. On clicking the Retweet symbol, you will see two options popping up. One Retweet and second, Quote Tweet. If you want to just reshare the tweet without having to modify it, just tap the Retweet option. It will simply reshare your tweet. The tweet will start appearing on your profile just similar to the original tweet.
Step 5. And if you want to Quote a tweet, just tap the second option i.e. Quote Tweet. You will be redirected to a Quote a tweet box, where you will see the original tweet in a text box, like the below image.
Now you can add any relevant comment before or after the tweet before retweeting it. Once you are done with the appropriate editing, you can post the Retweet. But make sure the word count doesn't exceed the prescribed 140 characters.
Easy right?? Quoting a tweet is a really useful option if you have your comment to add in a tweet otherwise retweeting is the right choice for you!
How to Quote a Tweet on Your Desktop: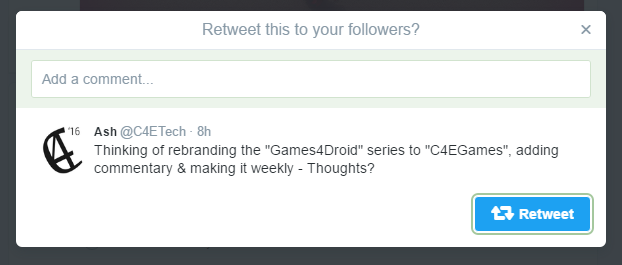 Twitter has already specified that most of the twitter users love using twitter on their mobiles and on the web version. The desktop application is not as popular as it was expected to be.
If you are one of those limited users, who likes using twitter desktop application, you might want to learn to quote a tweet from your desktop? Right?
We also believe in satisfying all the queries of our users, but we can't help it when there is no official method of something! The only option left for you is just to add a comment and that becomes a quoted re-tweet by default.
Yes, you guess it right. The Quote tweet option has not officially been rolled our for its desktop version yet. Desktop users seem to be waiting for the option to be available for tweeting a quote from their desktop application. Let's see when it comes out officially! If you don't want someone to spook into your Twitter profile, make your Twitter Private.
That's all for today! I suppose this guide cleared all your doubts regarding how to quote a tweet. 
The long story short, quoting a tweet is little different from retweeting. Retweeting let's you share others tweet on your timeline directly without letting you add your thoughts in the tweet. While quoting a tweet lets you edit the tweet and add your thoughts in the tweet.
So we can easily conclude that quoting a tweet is better than just simply retweeting most of the cases! For any doubt or queries, you can drop your comment below.