Recording calls can be very helpful at times as you tend to forget something and just by listening to the recording, you can recall everything.
If you are a journalist, an entrepreneur or learning to be a good communicator, call recording will be an advantage as you can learn and remember many important meetings or conversations.
Of course, there are other more inoffensive reasons for recording calls. The recording of calls on the iPhone is as easy as recording on other phones, but the iPhone does not have it as an inbuilt feature. If you aren't aware of how to record a phone call on the iPhone, here's a quick guide.
Are you wondering how to record phone calls? iPhone can acquire this feature through various apps available in the app store. These apps will give you some great options for recording phone discussions. But please be alert of the laws in your state when using them.
There are both federal and state laws related to this, and it goes without saying that you should examine them before recording any phone discussion.
There are four basic ways to know how to record a phone call on the iPhone:
Using an iPhone app
Using Google voice
Using the third-party calling apps
How to Record a Phone Call on iPhone – Using an iPhone App
Due to the legal hitches of recording a phone call, many apps from Apple have been shut down to avoid problems.
There are specific apps that will direct the calls to their call centers, permitting them to record your call, and collect it on their servers. Learn how to record a phone call with the help of an iPhone app here.
Step 1- Go to the App Store, but make sure that you have a three-way calling phone plan before it.
Step 2- Explore and find out the best app that suits you. You can search call recording apps in iTunes, and some may be free while some may cost you till 10$. Usually, most of the apps are free, but some charge you according to the calls made. Some apps record the call to third party server or Cloud.
Step 3- Open your app and make a call. When you make a call, it will be linked to the server and combined with the calling line. Some services will automatically send a notification to the call receiver. Even recorded calls are for a certain time limit.
Step 4- Listen to the recorded call. The recorded calls will be displayed in a cloud or provider's server. Some apps provide online storage in which you can edit your calls according to your needs.
Using Google Voice
You can record calls by creating and signing in Google Account. Here's how to record on iPhone using this.
Step 1- Create a Google account if you don't have.
Step 2- Download and install the Google Voice app on your iPhone. Head out to the Google Voice app in the App store. Install it.
Step 3- Log in with your Google account information and then click "Get a Voice Number" in the left-hand column. Follow the instructions displayed on the screen. Google Voice is only available in the US.
Step 4- Fix your Google Voice account to record calls. If you've selected to get a Google number or port your current number to Google Voice, you can arrange your phone to record inbound calls.
Go to Google.com/voice > settings > calls > call recording enable > save changes. These settings will enable call recording by pressing four at any time. Google Voice does not record outgoing calls, and it will always tell the receiver of the call that the call has been recorded.
Using Third-Party Calling Apps
If you're wondering how to record on iPhone using third-party apps, here it!
Step 1- Download an app that allows you to record calls like Skype and follow the instructions as you did for Google Voice. Always set up an account first. For, e.g., you can download Skype from Skype.com.
Step 2- Generate an account on Skype or Google Voice. For Google Voice, you can follow the steps given above. For Skype, either sign in with an existing account or create a new account.
Step 3- Download a sound recording app from the app store on your iPhone. There are many free apps available, which will have some limitations on the timings for recording the call. Some will record only the call receiver's voice and not yours.
Step 4- Open the call recording app. Some apps will be displayed on the screen while recording and some will operate from the background. The third-party calling apps are required because all apps do not work with standard calls.
Mostly, all apps will function even when other programs like Skype are running on the iPhone.
Step 5- Record the call through an app. Now you just need to dial a number and enable call recording to record that particular call. After recording the call, you can also edit it by transferring that call to your computer. It will also save space on the iPhone.
Other Ways of Call Recording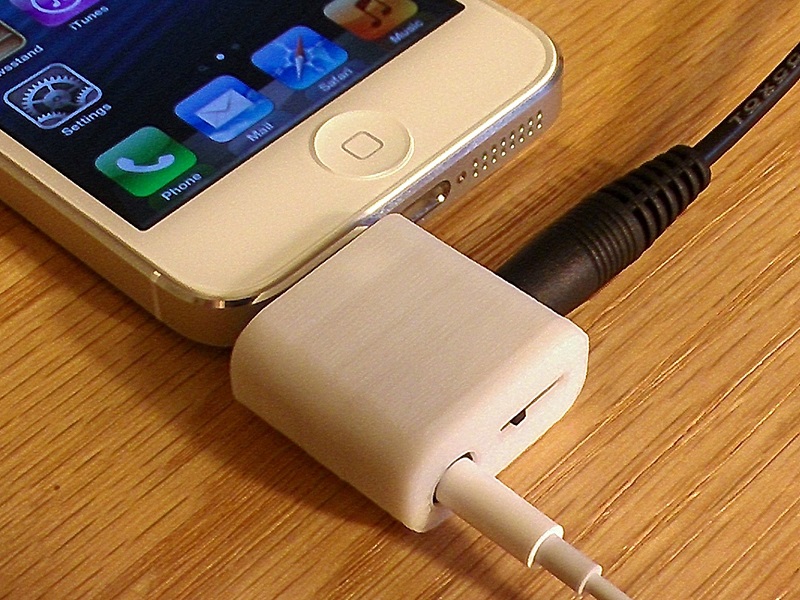 There are two other ways to learn how to record phone calls on the iPhone. One is through recording software, which is downloaded to any device with a microphone.
Quick Time Player, Audacity, Linus and Sound Recorder (for PC) are the applications, which can install on those devices for recording.
You can record the call by putting your iPhone (on speaker mode) in front of these devices to record the call. It will be helpful only if done in a quiet room by facing the microphone towards your iPhone.
The other way for how to record a phone call on the iPhone is through Mac. Open FaceTime > Preferences > iPhone Cellular Calls > On.
After these settings, place your iPhone and Mac on the same Wi-Fi network and download the Mac recording app, for example, Audacity, to record calls. You can record the call by placing your call using FaceTime.
Now that you know how to record iPhone calls, you can listen to all your calls. Recording calls for informative or business purposes is not at all legal. But recording it for offensive purposes is entirely illegal.
Many problems came up when these recording apps were used for blackmailing or listening to private conversations. That is why many laws came up regarding call recording.
One should be aware of all the rules before recording any call. It is also important to inform the person whose call and for what purpose the call is being recorded. After taking the consent only, calls should be recorded; otherwise, there are serious punishments for this.
How to record calls on the iPhone is no more a concern with this useful guide.