Every once in a while our PCs are plagued with one of those problems that we simply can't solve on our own. Then we need an expert to help us out and often this expert will ask you to do a screen recording of your PC to get a better look at the issue on hand.
So today we will show you how to record your screen so that you can be prepared for such a situation should it ever arise!
There is a particular term for "computer screen recording" and it goes as "SCREENCAST". As per Wikipedia, the formal definition of the screencast is:
"A screencast is a digital recording of computer screen output, also known as a video screen capture, often containing audio narration."
Screencast or computer screen recording is very often used to showcase the functionality of software products, how-to tutorials and many more things which needs showcasing the computer screen.
This article cum tutorial can help you to know how you can record your computer screen for your desired needs like record how-to videos, tutorials as well as capture a bug and many more things in the same vein.
How to record your screen?
Here we will be showing you two methods with which you can record your computer screen with ease. The first one being our very own, efficient VLC media player and the second one being a dedicated computer screen recording software called "SRecorder".
Method #1: Using VLC media player.
VLC is like a Swiss knife, it can play almost all sorts of video and audio formats. Actually, it is a beast. Moreover, it has some really mind-boggling features other than just playing the audio or video file formats. One such feature is its screen capture or recording tool.
We are assuming that you have a VLC media player installed on your computer system as it is almost ubiquitous to have one. So, we are skipping the installation part and jumping straight on "How to record your screen?" using the VLC media player.
Step #1: Open VLC media player.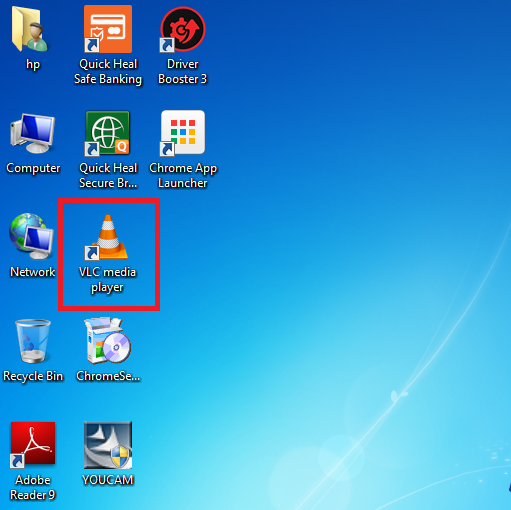 Step #2: click on media positioned at the extreme left corner and then click on Open Capture Device.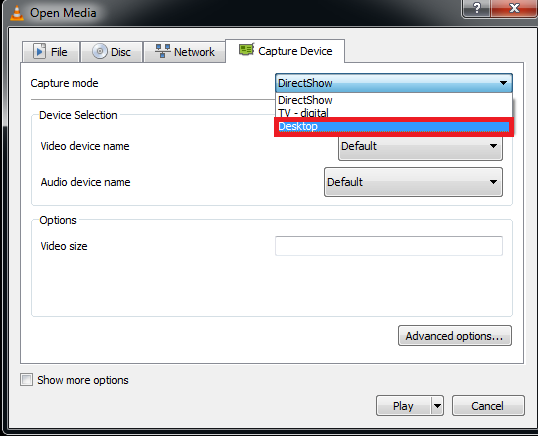 Step #3: Click on the drop-down menu positioned next to Capture mode and select Desktop.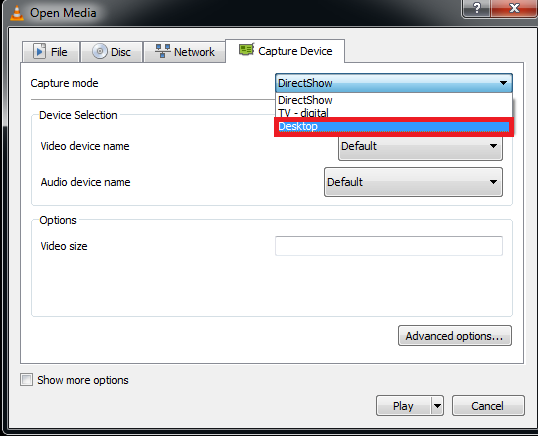 Step #4: Set frame per second (f/s) to 10.00 f/s [Recommended]. Though you can set the frame values to even more 10 to 12 frames will do the needful and will capture fine screen.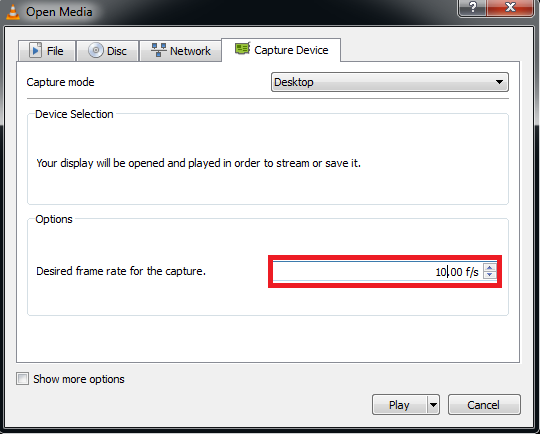 Step #5: After setting frame per second, just select convert from the drop-down menu at the bottom which has the initial value as play.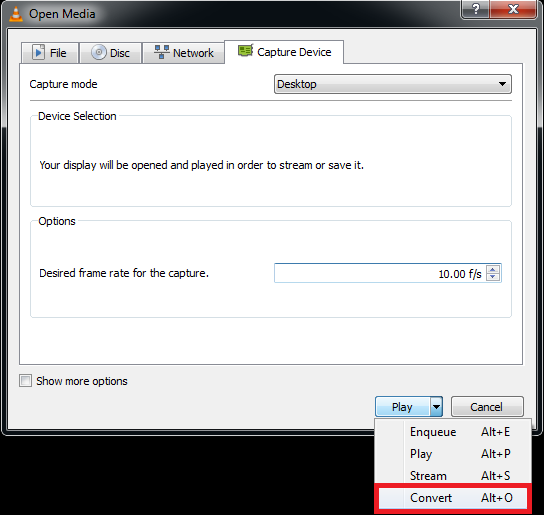 Step #6: After selecting the convert, click on the button next and end to profile in order to create a new profile.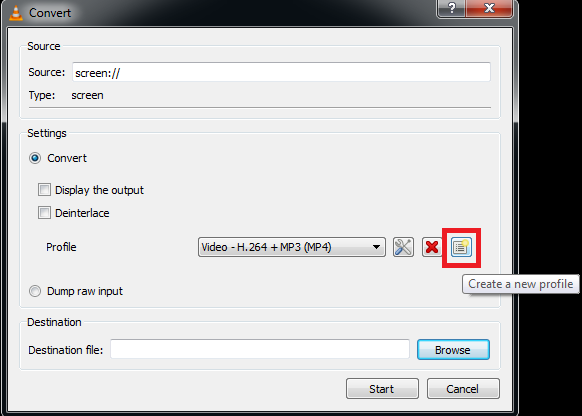 Step #7: Select your desired file format (for instance, we have selected MP4/MOV format).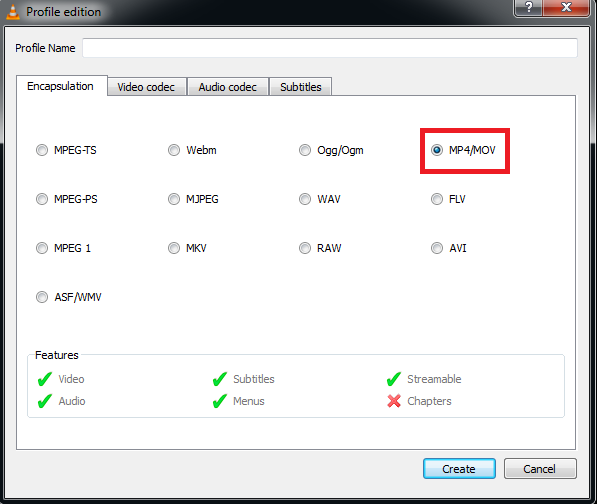 Step #8: Click on Video codec, check the checkbox next to which Video is written and in the codec, section click on H-264 option from the drop-down menu.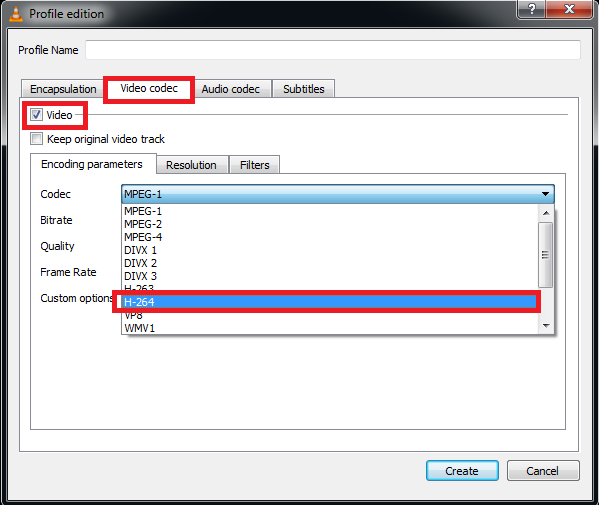 Step #9: Type in the profile name and click on create.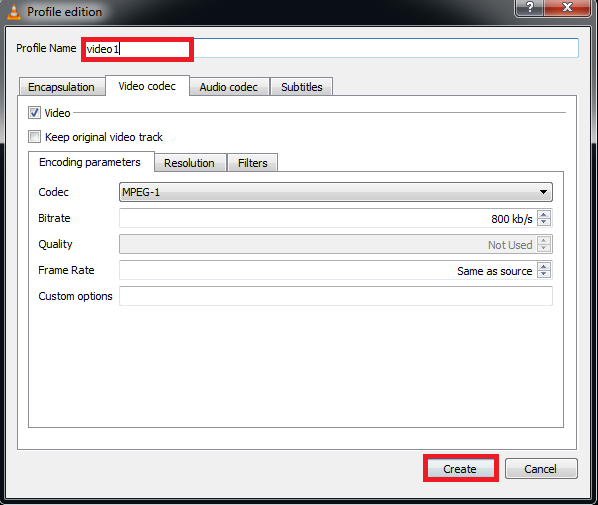 Step #10: Browse the destination folder where you want to save the recorded file and then click on Start.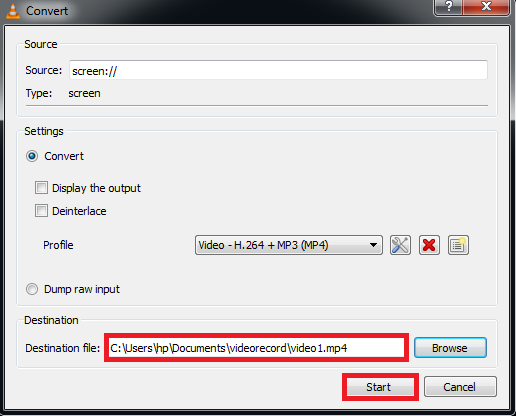 Your screen will be recorded and will be saved in your selected folder.
Method #2: Using SRecorder.
Type Screen Recorder on Search engines and you will find a plethora of them. you can use any one of them whichever you find yourself comfortable with.
For instance and simplicity, we are using SRecorder tool in order to record my screen. So, here we start.
Step #1: Install SRecorder.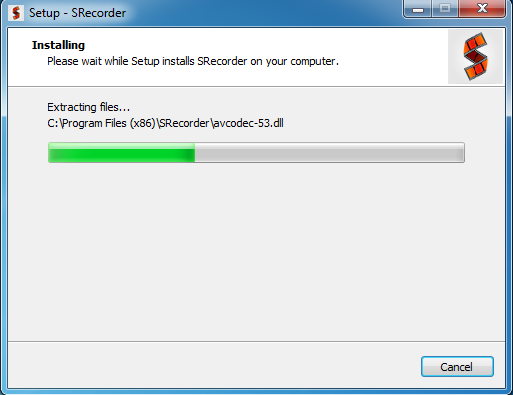 Step #2: Click on SRecorder icon from the system tray and select the size of the screen in order to record it.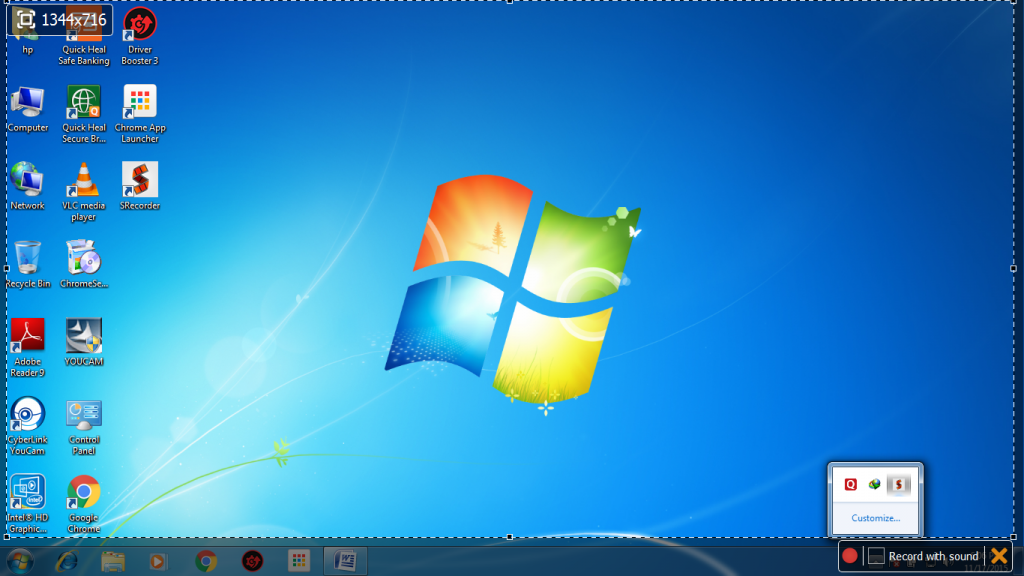 Step #3: Click on the red button at the extreme bottom left corner of the screen in order to start recording. You can also check in the checkbox next to it if you want to record the sound too(Useful tool if you want to narrate in between).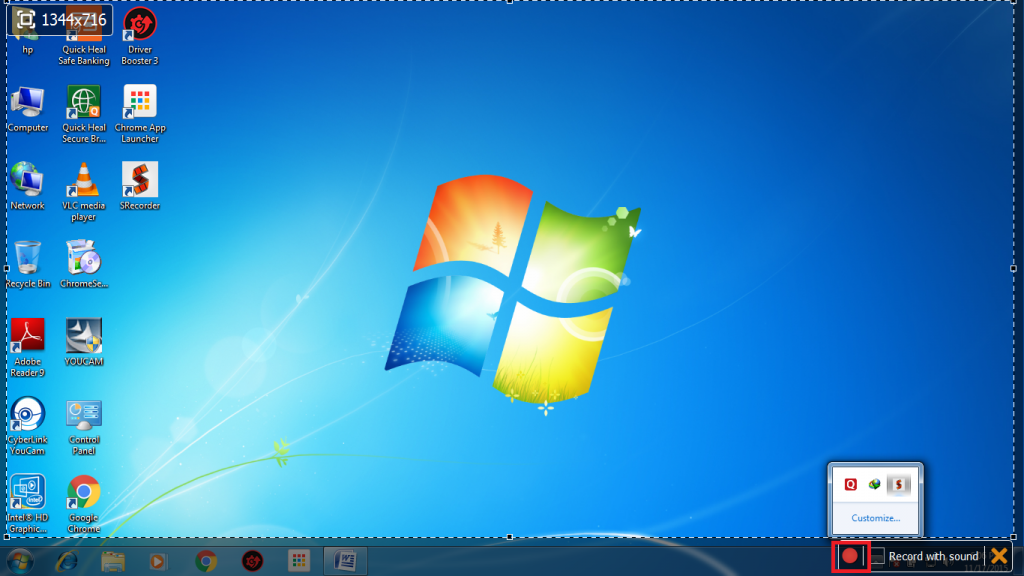 Step #4: Click on the red button as shown once you have recorded your desired thing and want to stop.
Step #5: Click on the save to computer icon which looks very similar to the structure of a floppy disk and saves it to your desired folder.[By default, the recorded files are saved in mp4 format].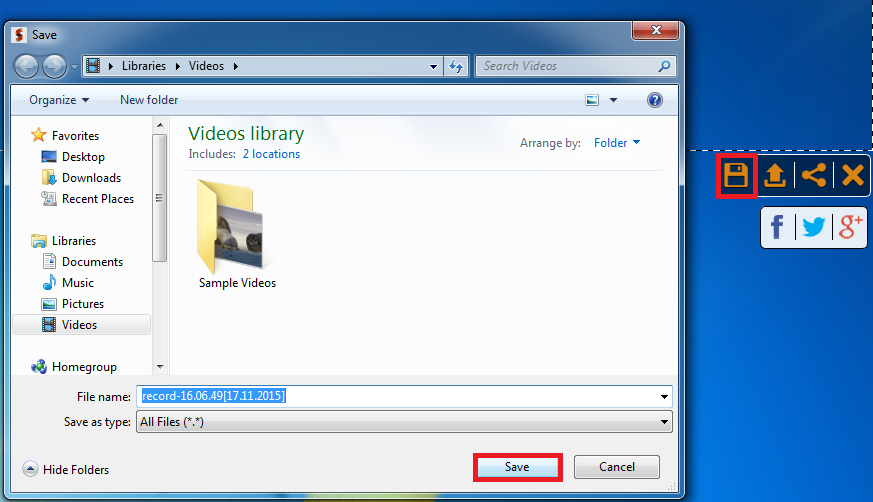 There are other dedicated software's to record the screen so, go for one which makes you comfortable and best suits your needs.
With this, we reached at the end of this tutorial. We hope that this article cum tutorial must have added a worthwhile value to your knowledge base and must have equipped you with a knowledge of how to record your computer screen?.
If you liked this and if it helped you in any way, kindly share this so that others can be benefited from this.
Thank you for passing by and for being such a wonderful reader.