If you have been a PC user, especially a Windows user for any number of years, you'd know of PC viruses and how deadly they are!
Most of us, when we buy a new machine, we find that the manufacturer has very graciously given us a free trial of an Anti-Virus programme
However, as time passes, we get complacent, and many of us forget to renew our subscriptions. And unknown to us our PC starts accumulating viruses, Trojans and all other sorts of malware.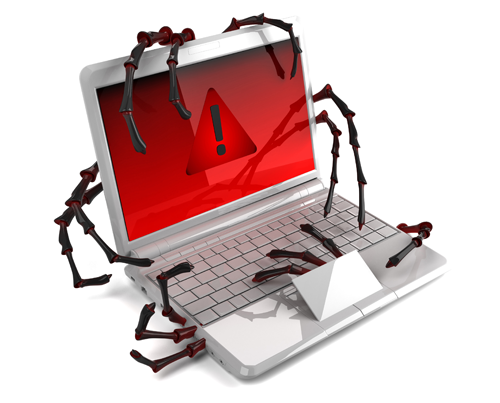 That looks scary, doesn't it? Well, have no fear, because we are here to show you how to remove a virus from any computer.
How to Clean a Computer?
The tricky thing about viruses is that there are so many of them.
Like human viruses, we can use broad-spectrum antibiotics and antiviral medication. That is akin to the nuclear option.
While formatting the entire drive and reinstalling the OS certainly does work, that's not always feasible.
So instead we try some different ways, try to investigate and find out how we can best answer the question, "How to remove virus from a PC?"
Common Types of Viruses
PC virus can be broadly classified into three types
Trojan
Malware
Generic Virus
While we could go into details about how they each work, that's not going to be helpful to us.
Instead, we take a look at what are the most common entry points of each of these viruses.
The three main ways for a computer to get infected are:
From the internet.
From a USB thumb drive
From malicious and pirated programs.
We will now take each of these entry points, and show you how you can protect yourself as well as get rid of the virus that may have entered through each one.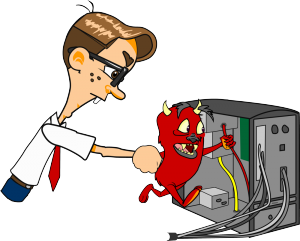 #1. How to Remove Virus which Infects the PC via the Internet?
We start at the beginning. Most of us are familiar with the signs of a virus causing a rampage in our system.
However, even if you think you're safe, it doesn't hurt to run a quick online virus scanner.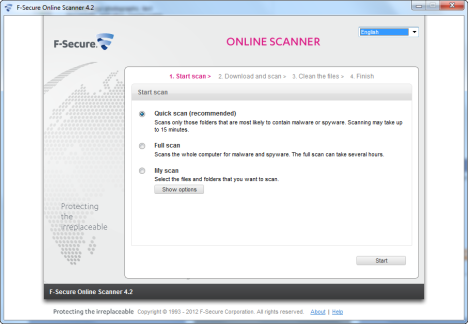 Why this product and not any other scanner?
Well for a couple of reasons F-Secure stands out among all other scanners.
They have a very fast and efficient quick scan feature that will identify most of the threats in your computer
They also provide a detailed explanation along with the location of each of the virus files that have been found on your PC.
With that done we have a real knowledge of what we are up against.
Now we will clean up all the clutter in the browser:
Uninstall all the toolbars that you do not need as this unnecessarily slows down your browser.
Delete all the cookies and internet history. Even uninstalling and reinstalling a browser can be a great help.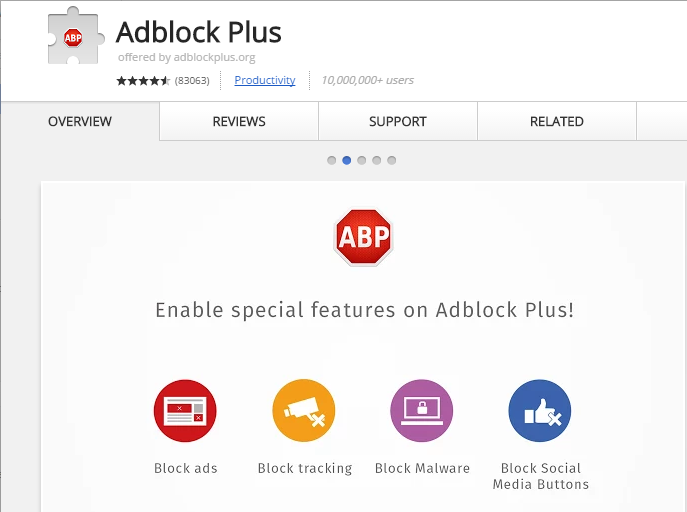 This will help you stay away from those pesky sites with the annoying popup ads that ask you to download stuff that claims to protect your computer but is actually viruses in disguise.
However, do consider removing the ad block on sites where you consume daily media from as that's what drives our revenue.
#2. How to Remove Virus which Infects the PC via the USB thumb drive?
"But, how to clean a computer with a USB virus?", you ask.
For USB based viruses, the removal is two part. The first stage is to remove the virus from the thumb drive itself, and the next step is to scan the computer for any malware that the infected thumb drive may have injected into the PC.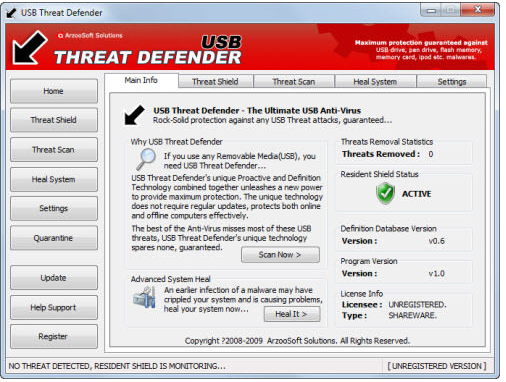 USB Threat Defender is not just another autorun.inf virus remover, it provides one of the best USB drive protection!
The protection offered by this software is at par if not better provided by most antivirus, paid or otherwise.
With this done we have cleared up all of our USB viruses and malware.
Next up is removing the junk from our hard drive.
#3. How to Remove Virus which Infects the PC through your HDD
This one is the most difficult of the three as the viruses that have outlived all our efforts yet are really good at hiding themselves in various programme files.
The question though remains how to clean a computer even if it has the worst viruses.
Our answer to that is a two-pronged attack!
Avira, the best at fighting malware and viruses that you can get without paying a single dime.
Not only is it feature-rich and provides protection against zero-day vulnerabilities, but you can also restrict usage of the other users of the computer.
This is particularly helpful if you wish to stop little children from unknowingly downloading malicious programmes off the internet.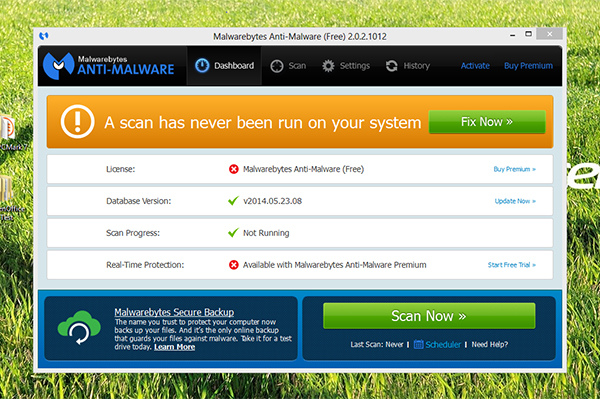 This is the second line of defence. If any malware does manage to sneak by Avira Anti-Malware Bytes is sure to snag it up and destroy it for good.
We would recommend that you keep the last two programmes installed on your system for future attacks from viruses.
With this, we come to the end of this article. If you have any questions or comments, do let us know down below! If you still decide that a fresh install is the best way to go, then do check out our guide on how you can get Windows 10 on your machine!