If you are completely new to the Android world, root android phone might sound exotic to you! And it's completely alright. No one born as a techy and top of that, you are not the only one in the world who asks questions like what is rooting a phone or how do I root my phone. 
So take a chill pill and read out this guide. This article is designed to give you the complete A to Z knowledge about Rooting!
In this article, you will get to learn how to root an android in all the possible ways. Because an Android can be rooted with a computer well as without involving any computer or laptop. There are a number of apps which offers the rooting in the easiest ways possible.
Rooting is the great thing which lets you take full advantage of the features on your android phone and  given you the developers authorities. This is just a quick view of rooting. There is lots more in the guide about rooting! So let's get started with the guide.
How to Root an Android Phone: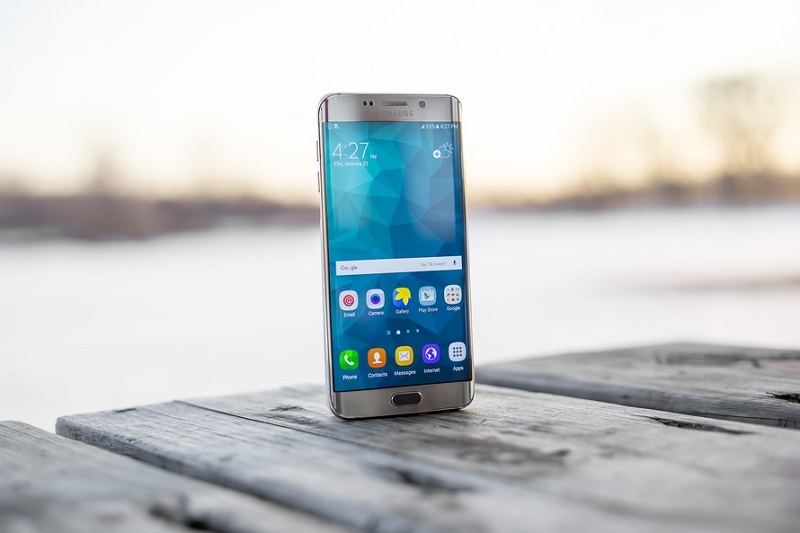 As we have promised to teach you everything about rooting including how to root android phone, its pros, cons and exactly what rooting is, let's dive deeper into the guide and learn what does rooting your phone do!!
I'm 100% sure after going through the guide, root my android won't be a query for you anymore!
What is Rooting??
An Android is not designed to give the full access to users. There are some features which are only accessible by the developers. The Rooting is the process of gaining full access to phone and having access to all the system folders, files, and commands which are not usually available for the normal users.
You might wonder, why to root an Android phone?? Isn't it?? You might want to root your phone while downloading some apps which asks you to have superuser privileges and can't be downloaded in without root mode. Or to install flash custom ROMs. There might be more reasons for rooting android which you will get to know you'll become an avid user of Android.
Pros of Rooting an Android Phone:
For the below reasons, you might want to root your phone.
Rooting voids the warranty of your phone.
Apart from the warranty, the major issue which arises with Rooting is security. Rooting makes your phone vulnerable to security threats.
Rooting might let you download some apps but at the same time it prevents us to using some important apps like banking!
Many official apps might create problems while updating in the rooted phones.
Cons of Rooting:
Before you go to root your phone, do have a look at the drawbacks of rooting an Android phone.
Rooting enhances the functionality of the Android phone by letting you download the additional apps and flash custom ROMs.
Rooting lets you do Overclocking and underclocking.
By rooting your phone, it becomes really easy to remove carrier bloatware.
You can have access to the recovery options and several other features which are not available for normal users.
How to Root an Android Phone Without Computer: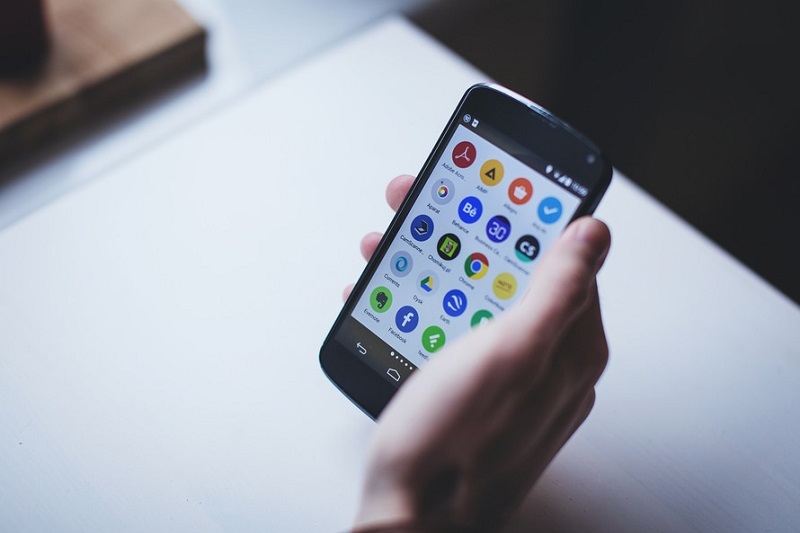 Before you start rooting your phone, make sure your phone have at least 25% of battery to avoid any kind of obstacle while running the rooting app. Also, keep a backup of your phone before starting the rooting.
Although, rooting won't harm any data on your phone but to avoid any kind of risk, it is highly responded to take a backup before rooting your phone.  Also, debugging should be ON, on your phone.
Once you are sure of above Three things, you can start the rooting process! There are, however, many rooting apps available for rooting an android like one-click root, Kingoroot, Kingroot, KingUser etc but we will be using the Kingroot app for rooting the Android phone. Here's how to use this app to root your phone.
Step 1. The first and foremost step is to download the Kingroot app on your phone. But for this, your device needs to have Unknown sources checked on. For this go to Settings > Security > Unknown sources and check it on.
Now click here and download the Kingroot app or download it from the official website of Kingroot. Once the app is downloaded, just open it up. you will see the following screen.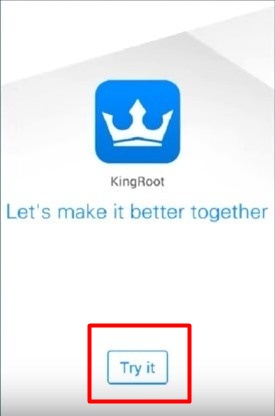 Now click the Try now button at the bottom of the above screenshot and wait for your phone to get rooted. Soon after, you will see a success message on the screen that your phone is rooted successfully.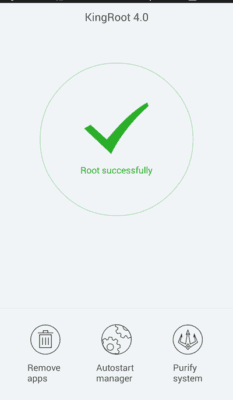 Yes, it's that simple. You can unroot your phone anytime by uninstalling the app. Now let's see what are the steps to root an android using a computer.
How to Root Your Phone with a Computer:
A big chunk of android users loves to use an app for rooting an Android Phone. Because it's easy plus you need to be in front of your computer. But if somehow, the rooting apps don't work out for you, you can still root your phone using a computer system. Here's how to do that!
The first thing you need to do is download and Install the One-click-root software on your computer. Once the software is downloaded and installed, connect your phone to the computer.
Your computer will try to detect the connected device in order to root it. Once the phone is detected, you will see a success message that your phone is now ready to be rooted. The screen may look like the below screen.
Now click on the Root Now button and wait for your phone to get rooted. It might take few minutes so wait patiently.
Is indeed is one click root method. Isn't it??
It's not compulsory to use the same app we suggested for rooting. There are several other apps like the Kingroot, Kingoroot, root master etc which you can use to root your phone.
So, that's it for the guide!
Still have any question on How to root an android?? You are all free to drop your query below! And don't forget to tell us your favorite app for Rooting an Android phone.