Want to find out how to see who filled out which Google Forms.
Most of the time, we all use forms in some way because they are a quick and easy way to get information. Google Forms is the first thing that comes to mind when we think about making a form for free.
We were able to see all of the answers in the software. And knowing everything about the respondent is a must for the business to grow.
Google Forms is definitely the icing on the cake, but the software doesn't have many advanced features. For example, it doesn't show the location or IP address of the person who fills out the form.
In light of this, you should try out Pabbly Form Builder. In addition to letting you see the answers, but also gives you information about the respondent, such as where they are, what browser they use, and their IP address.
In this piece of writing, we'll look at how to see the answers people have given in Google Forms.
Using Google Forms, you can see submitted responses in the following steps:
Step 1: Create A Form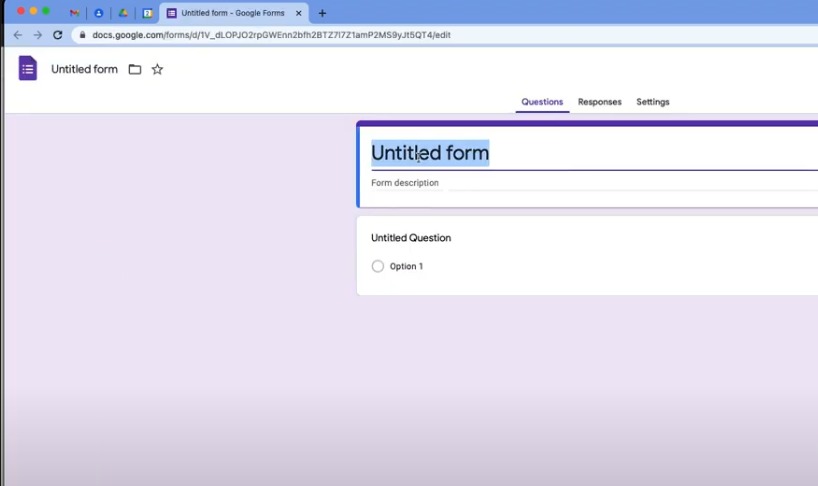 You can create a form using the Google Forms dashboard by clicking on "Blank" or by using pre-designed templates.
Step 2: Add Questions In Form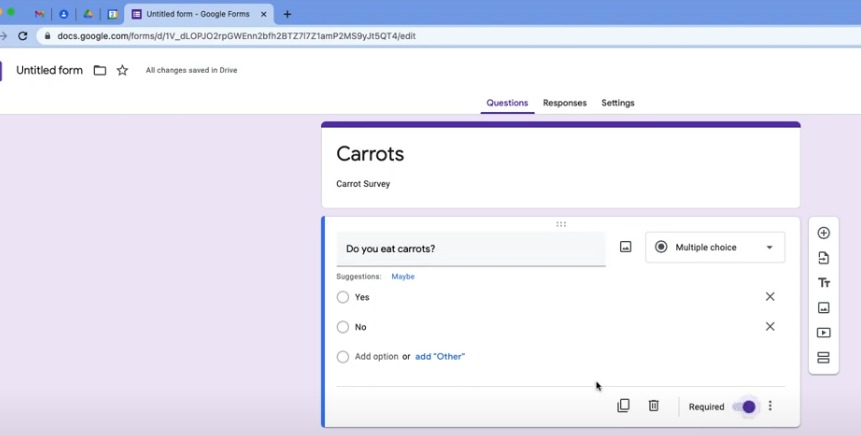 Use the "+" button beside the form to add a question after titling it.
Step 3: Add an Answers field to the form
Next, add an answer field to a form by choosing from the software's many options, such as short answer, checkboxes, etc. Choose what you need for your question, and you can also make a field required by turning on the "required" switch.
Step 4: View Responses Of A Form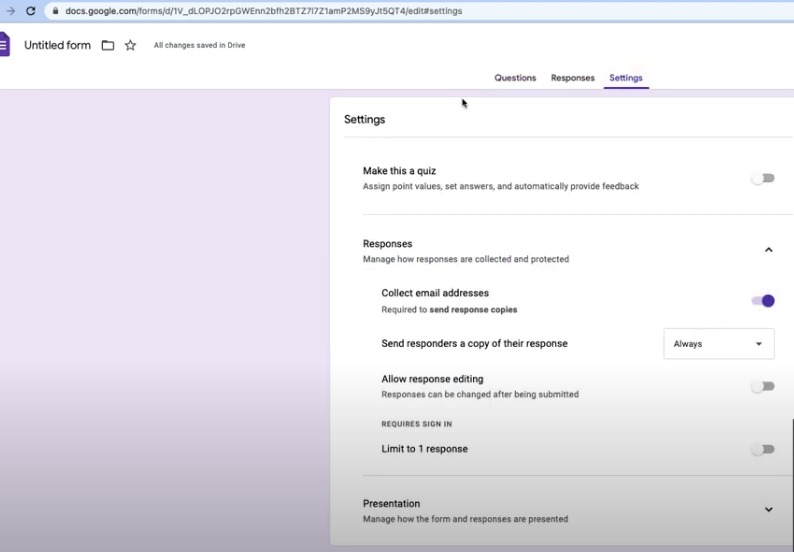 Also, click on the "Responses" tab to see how a form was filled out. In this section, you can choose from options such as questions, summary, and individuals, and responses are printable or deletable. You can also make a spreadsheet with all the answers.
Step 5: Download Responses
Lastly, click on the three vertical dots to see all of the responses in one sheet. There you will find many options, such as getting an email notification, printing responses, etc. Then, click "Download responses (.csv)" to get a file with all the answers.
Limitations Of Google Forms:
Google Forms makes it hard to make advanced forms from which the user can get more information about the person who fills them out. Here are some of its most important problems:
In Google Forms, there is no way to get the responses from a certain month.

But people can download individual responses, but there's no way to find out who they are or what their IP address is.

It limits the people who can use it because it doesn't tell respondents things like their country, operating system, or browser.

Also, there is no way to send customised emails back to the respondent.

The software doesn't have a "point of contact" feature that would let the surveyor know where the forms were filled out.
Quick Links:
Conclusion 
The ability to view who submitted which Google Forms responses is an incredibly powerful tool. It allows you to keep track of who is participating in your surveys, and it can help you identify any potential issues with the data that has been collected.
In addition, being able to see which respondents have already filled out a form can help speed up the process by allowing you to target those individuals first.
If you haven't tried using this feature yet, we suggest giving it a go – you may be surprised at just how helpful it can be. Have you had success with viewing Google Forms submissions?
Let us know about your experiences in the comments below!