Facebook, is almost becoming like an independent OS. Well yeah that's what I've been feeling lately, it feels like an "integrated global operating system" to me. Well yeah this piece is nothing about OS's or something, instead it's about How to SELL something in Facebook groups officially, but that's the point.
It has come a long way, and has become so advanced that there's practically nothing you can't do over it. If you've ever wondered How do I sell something in a Facebook sale group, then let me tell you you're at the right place.
In current news it was confirmed that Facebook Adds A New Way To Sell Items In Groups, and that's what I'm here to walk you through. By the end of this piece you'd get a neat idea about How to Create or Request a FOR SALE Facebook Group.
But first, let's have a bit of look around the recent Facebook updates, those which re-defined what a social network should be like. As this "Sell on Facebook" thing too was a part of those updates.
Discouraging of "Promotional" Posts:-
Nope I don't mean just the ads you run. Instead even those normal posts which you might update on Facebook with words like "buy" or that is even remotely "promotional" would gain less exposure as per the new Facebook update.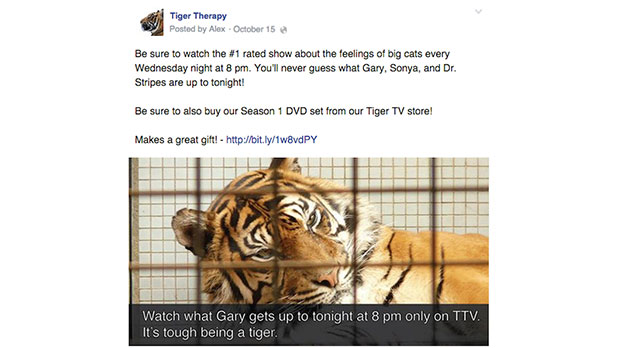 See? These kind of posts aren't ads, instead the above screenshot is a normal post from a page promoting it's own product. I don't see anything wrong in it, I mean if the page is related to the product, what's wrong, right?
They're just making use of the platform to promote the product to the people who've liked the page, because they most probably would be interested in that.
But nope, Facebook doesn't think alike. Instead it clearly stated that now posts which are promotional, would gain less exposure.
Now, how these "promotional or not" metrics are calculated, is still a metric. But all I can say is, Facebook is more than just "advanced" right now. So I'm pretty sure it has a solid algorithm in place to detect if a post is promotional or not.
Less Importance on Engagement:-
Earlier, the posts which had enough engagement, or "more" engagement used to pop up on top of the news feed. Ofcourse it's only natural of Facebook to think that posts which have good engagement, let's say more likes, comments and shares are useful.
And that they relate to the users, and users like it and hence they used to pop up on top of the timeline.
Instead, more important factors like:-
Variety:- A mix-up of formats like Long text posts, long text+image posts, posts without links, posts with links etc will gain more exposure compared to a page or profile which always posts the same kind of content.
What you shouldn't do?
Click-baiting:- Well yeah, Facebook's advanced algorithms can now detect when you're doing that, and guess what, if you're detected doing that, it's like getting penalized by Google. You'll have to spend the rest of your life trying to figure out ways to get your exposure back again.
How to SELL something in Facebook Groups Officially:-
So the one thing that's clear is Facebook has been making some pretty serious updates. And hence this feature.
Let me walk you through How to Create or Request a FOR SALE Facebook Group .
What can You Sell in Facebook Groups?
Literally anything. From real life products like cell phones and devices, to virtual products like E-books and downloads. There's just no limit to it. Anything you can imagine of selling, and isn't illegal can be sold on Facebook groups.
Go to the Facebook group you're trying to sell the stuff. And click on "Sell Something" button. It's like the post an update kind of thing, nothing complicated there.

Now add the details of the product.
In the first box, write what you want to sell. Like a formal headline for the product.

Similarly fill the price, location and image of the product you're trying to sell.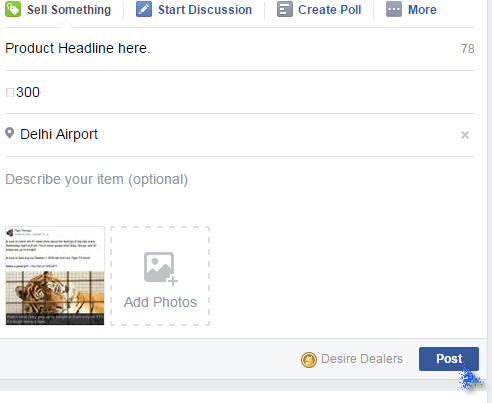 Done! Just click on "Post". Once you do that the members would get a notification that you've put something up for sale. And the post would look something like:-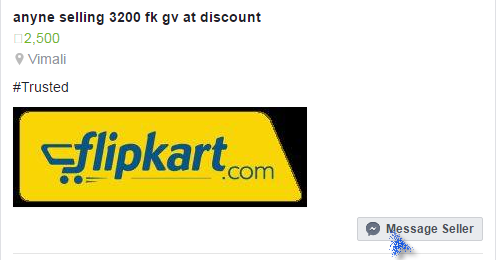 So well yeah who ever is interested in the product, can make use of the "Message seller" button with the post to contact you. And from there you can sell the stuff however you like.
Over to You:-
So yeah that was it folks, on how How to SELL something in Facebook groups officially. I take it that wasn't too hard was it? I mean it's almost like posting a status.
You write about the product>Set price > Post . Where;s the rocket science? Yeah I see it neither.
So yeah that was it. So go out and sell something. If you get stuck or got a question, make use of the commentbox! I answer to all of them.