Dual monitors can be really helpful when it comes to increasing productivity. If you believe in multitasking and time utilization to the fullest, then you should really go through this guide in order to learn how to setup dual monitors.
Most of the people are not even aware of this feature that is available on their computers. If they have to write an email in one tab and simultaneously have to watch a video, then tab+ctrl/alt is still the only option for them.
For those, who are unaware of this feature and not sure, how multiple monitor setup can help you double your productivity, read below our guide, which will not only let you know why multiple monitors but also how to set up dual monitors.
Once you have finished reading the guide and executed the steps successfully, I bet you, you will never go back to the single monitor setup. So let's see how to do it. Also take a look at using Apple Thunderbolt display with PC.
How To Setup Dual Monitors
Before we move further and get to know how to connect two monitors, let's figure out first how setting up multiple monitors can enhance your workability and help you to be more productive and use your time to the fullest!
Why multiple monitors??
Following points will let you know, how dual monitors can help you be more productive.
Suppose you are a gamer, and you have a cheat sheet to use while playing the game. It's obvious that games take your 100% attention, and you can't switch in multiple tabs or windows amid of the game. In such cases, if you get to use an additional screen, you can use for it to view the cheat sheet and another one to play the game.
Second best use of multi monitors can be for programmers, who have to code on one screen and other to view the documentation or the result?
If you want to stock to the share market and at the same time you have some video to watch, how will you manage this?? I guess an extra monitor can work best in such situations.
If you are editing a picture on an editing software or developing an application, you can't divert your focus on the multiple tabs right??
These are the situations where multiple monitors work best. If you are thinking that operating multiple monitors is a difficult task, then I can assure you it's exactly like an extra space on your desktop.
You can even move your pointer from one screen to another, drag windows from one monitor to another. It's really simple to operating and easy to connect. Once you get to know the connection procedure, you'll yourself know how easy it is!
Pre -requisites to set up multiple monitors
In order to connect multiple monitors to your computer, following pre-requisites need to be followed.
Two monitors
Two or three, depending upon how many monitors you want to hook up to your computer. There is no special requirement for the monitors, they can be of the same size to the original monitor or can be different.
But using the same monitor will make your workstation look cool. So, it's your individual choice, what kind of monitors will suit you best!
Graphics card with multiple video ports
This is must! Many new computers come already with multiple VGA, HDMI, DVI or display ports. If you don't have that on your computer, then you'll require buying an additional graphics card which has more than one video out connections.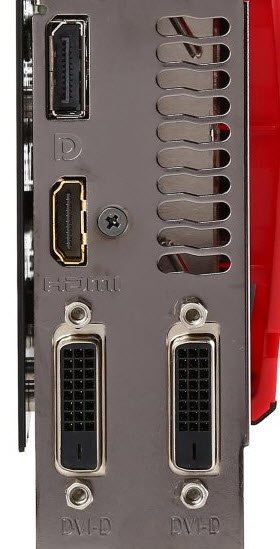 How to connect two monitors
Once you fulfill both the requirements, you can expand your desktop into multiple monitors. Let's see how to do it!
Step 1. Place the additional monitors just beside your computer and connect the monitors VGA cable to the additional open port of the GPU.
Step 2. Once done, your computer most probably will detect the new monitor and will install the essential display drivers. Soon you'll be asked to choose the option, either you want to mirror the display of your main screen or want to expand the desktop, you can go for any option as per your need.
But in case, the new monitor is not detected, restart your computer. If you still don't see any display on the new monitor, you'll have to install the driver manually on your computer and restart it again! Soon your monitor will be connected to the additional monitor.
The new monitor will display the mirrored monitor, or extended screen depending upon the option you have selected.
Step 3. Now, if you want to set up the display settings manually, Go to the Control panel>Display. There, select Multiple display option and select the resolution of the screen and change the settings accordingly.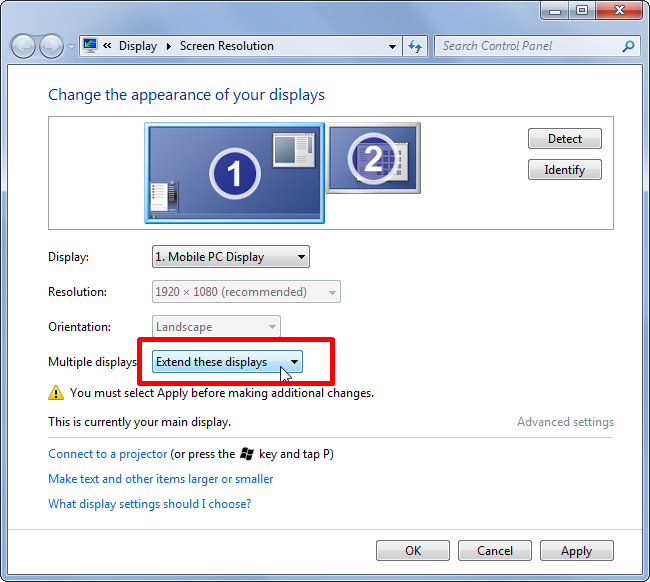 Step 4. Alternatively, right click the space on your desktop and select Screen Resolution/ Display Settings and then Multiple Display. The path to reach to the Multiple Display option may vary as per your Operating system.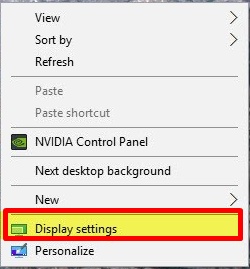 So no matter what path you follow and go to Multiple Display, our goal is to do the appropriate changes and enhance our user experience. If you still have any doubt on any step regarding how to use two monitors, feel free to ask in the comment section below.
How to use dual monitors
Using multiple monitors is extremely easy. However, connecting multiple monitors is also not tough but using it is even easy.
It's like your monitor has got additional workspace. You can open a video or web page on one monitor and can drag to another one. You can move your cursor from one monitor to another as if it is one computer.
You can also use mirror screen while giving presentations, or watch movies when there are a large number of people to watch the movie.
I guess this guide is a complete resource for anyone wondering how to setup dual monitors or how to hook up two monitors. Wanted to use Remote desktop, here is complete guide on using a Remote desktop.
Learn the proper way to use this ultimate feature of computers and I'm sure you will love it. But before trying your hands on it, carefully check the requirements and then go further.
Do let us know your take on the guide, don't forget to share it on your social mediums, we will take it as a compliment! 🙂