Facebook the giant social media network. It also helps you to reach possible know friends. In fact, there are many ways to stay connected with your Facebook friends, using Facebook messenger is one.
Facebook let users connect with colleges, family, and other users who share the same interests.  If one of your friends has recently joined Facebook, you can suggest friends to them. Peoples around the world use Facebook to enrich their social experience; some use it to make money and promote their business.
Facebook homepage login page is simple, in the header area of the page, you'll have to enter your email and password.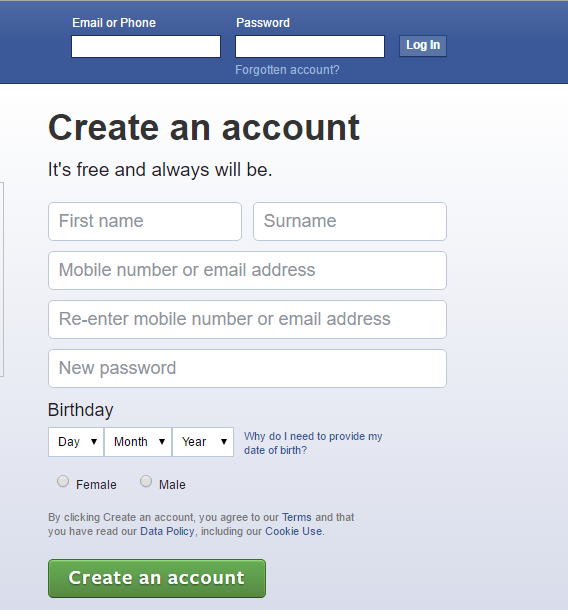 If your can't login to Facebook, maybe something goes wrong. In this post, you'll learn how to solve Facebook login problems.
Like another social website, on Facebook, there is a number of reason cause a login failure or error. Some of them are due to the wrong credential, and other may occur due to another reason. We divided this post into several segments going through all possible problems and their solutions.
How to solve facebook login problems
First, let's address the most common Facebook login problems. And after that, we will discuss more problems with facebook.
Wrong password and username
Invalid email
Wrong password or username/email
Sometimes you can't login to facebook when your typed password is not correct; a possibility is you made a typo or spelling error. If that happens, you should try again and this time, type each character of your password carefully. Also, facebook's password is case sensitive so you might need to check if your keyboard's caps lock button is on.
Just in case you forgot your password, click on the 'Forgotten account' and follow the instruction to reset your account's password. If your account is not hacked, Facebook will send password reset code on your email address or your phone number.
You can also click on the link inside the email to reset your password. Then you need to set a new password and after you can login to your Facebook account.
Email/Username/Phone: Keep in mind that you can use email or username, they work same in logging into your Facebook account. If you are trying to log in with an email and getting errors, you can choose your username instead of email address.
You can forget email easily, but you can always check your username with the help of your any friend who is your friend on Facebook. To know your username ask your friend to log into their account and find your profile. Now look in the address bar it should be something 'facebook.com/USERNAME' the Username is your Facebook profile's username.
Just like that if you added your phone number in past, you should be able to login with your phone numbers. You need to enter you already added a phone number in the Email or Phone field.
TIP: In Email field you can also use your username or your registered phone number.
You can also visit the official login help page f0r more information. If that didn't help, click the 'Forgotten account' link and follow the instructions as prompted.
Sometimes if your browser is opening facebook sign in page again, you might want to clear browsers cache and cookies.
Facebook's Login Page is not opening
At your end, if Facebook login page is not loading which means either your internet connection is slow, or there is a mess with your cookies settings. Make sure you turned on the cookies in your browser settings. If you are using Google Chrome, you must update it to the latest version.
This is another one of the most common problems in which Facebook login page failed to load. In this case, there should be a problem with your cookies. If you are facing this problem, then do take reference of Facebook help section.
Another thing if your login page is not loading and you see a message saying something went wrong, in that case, you need to check other social media, because Facebook sometimes goes down for the maintenance but that happens rarely. You can also search these terms in google to check if Facebook is down 'Facebook problems today, or Facebook issues today because top news websites cover such news instantly.
Facebook Phishing: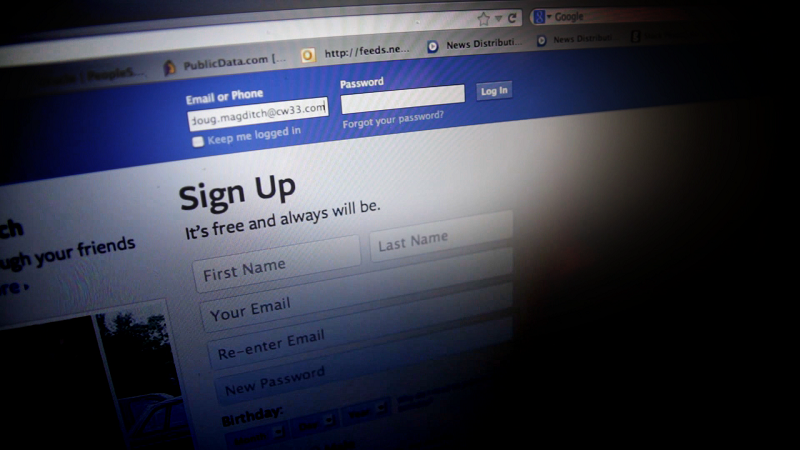 If you clicked a link someone sent and that page seemed similar to facebook's login page, and unfortunately you entered your login credentials, your account might be hacked. Someone also changed your primary email as well as password. At that case, you might need to recover your account. Click here to start the process.
Even if you believe if you facebook account, is not hacked, here are some tips you should consider these tips to avoid further hack attempts.
Never follow a link someone sent you and asked you to sign in with your Facebook details.
Don't circulate your login credentials. Even if you can trust the second person, you can't trust the third person.
Change you facebook account password in a month or two and try to make it complete by adding special characters and space. Example Facebook password: 'MyPa55word#isnotsimple'.
If you are on various social media platform, you might want to use different passwords and to remember that you can use password tools such as LastPass.
Just like that if you are creating a new account you might face some facebook sign up problems, that time you might need to check for the error text. Sometimes it is because the name you entered is not allowed by Facebook, and if your email is already used in another account, you can't use the same email to sign up.
Conclusion.
This guide has been published to solve all your queries about How to solve facebook login problems and we hope it will solve all the basis Facebook login problems. If they don't work there is a something more serious situation with your account.
But in most cases when you try to recover your account, you might need government documentation for your identity proof. In some cases, you won't be able to get back your account if you were using a false name or you didn't follow the Facebook terms and conditions.