How do you keep your browsing history on Safari a secret? Are you tired of deleting your surfing history at the end of every session so that your wife doesn't discover the anniversary present you've been researching online?
Your best solution for this is to use private browsing, which is a vital technique that has to be learned in today's modern internet age.
Private browsing is a great way to safeguard your private details and block a few sites from keeping a track of your behaviour. This way, you can browse through websites without creating any kind of history.
It's important to know how to turn off private browsing or turn it on both on your laptops and mobile devices.
Private browsing is certainly a convenient way to ensure that your children don't go searching for what you purchased for their birthday or Christmas gifts on Amazon.
It's easier now than ever before to turn on private browsing on your Apple devices, but you only should be aware of the location of this magic toggle switch to turn on or turn off the feature.
Private browsing gives you enhanced control over the way in which you are tracked when you use web browsers. Have you ever felt the need to switch off the browsing history on your Safari browser?   In this post, we would be discussing Safari private browsing.
Safari browser has been updated in many aspects with multiple new features over the years, and one of the best upgrades is its ability to enable or disable private browsing. Safari, by default, doesn't remember your search history, the auto-fill details or the web pages you visit.
When private browsing is activated on Safari, you can visit sites without leaving behind any record of your visits in browser history, cookies or cached files. When private browsing is enabled, Safari appears dark or black instead of grey or white.
What Does Private Browsing Do?
Private browsing is known for achieving these three simple but important things:
Your Apple gadget will not track your web browsing history, which means the sites you visit or the searches you perform aren't recorded anywhere.
Your device will block some kinds of tracking cookies from external sites.
Safari app's border will change to a dark colour to indicate you are browsing in private mode. That's important so that you get to stay aware of the mode in which you are browsing in.
Now, let's move on to look at how to turn private browsing off when using Safari on iPad, iPhone, and iPod Touch.
Using iOS8
Do you want to turn private browsing off on iOS8? Here's a simple guide to doing that.
Open Safari browser on your Apple gadget.
You'll find two overlaid squares. Click on the right bottom icon.
Click on the term 'Private' at the left bottom corner and disable the current private browsing mode.
Click on 'Done'.
This would have turned the bottom bar and the search bar to a different colour, indicating that you've returned to the normal browsing mode from the private browsing mode.
Using iOS7
In this operating system, Apple shifted the switch from the iPad settings Safari section to the Safari browser. If you're using iOS7, following these easy steps can help you turn off private browsing.
Open the Safari browser on your device.
Click on the icon that reads Bookmark at the bottom (the icon that shows an open book's picture).
You can find 'Private' in the bottom left corner. Choose whether or not you want to keep all your present tabs open for browsing privately.
Click on 'Done' at the top right corner to stop browsing in privacy mode.
It's as simple as that!
Using iOS6 and Earlier Versions
Do you use a very old operating system – iOS6 or earlier versions? You can still turn on and turn off private browsing. Here's how to turn off private browsing.
Go to the home screen of your device and click on the Settings app.
Click on Safari from here.
You can now easily turn off or turn on private browsing using the toggle switch next to 'Private Browsing'.
Now you also know how to turn on private browsing. Enabling or disabling private browsing on any of these operating systems is very easy and can be done within a few seconds.
In most of the above cases, every time you switch on or switch off private browsing, you will be prompted to select whether you want to: close all open tabs; keep all tabs open or cancel.
You need to select one of these and in all cases, it's advised to close all the tabs and start fresh all over so that you don't get confused.
How to Turn Off Private Browsing in Safari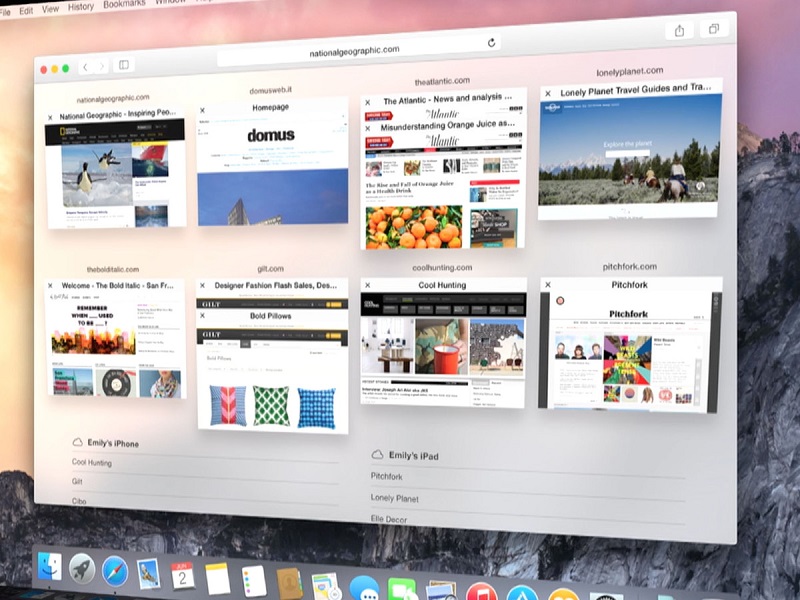 Now that you know the ways, you don't have to be concerned over 'How do I turn off private browsing?' on Safari. You can easily use the internet in privacy and maintain the secrecy of your browsing history on the Apple Safari browser.
So, go ahead and share your Apple Macs with your friends or relatives without worrying that they would get to discover your browsing history of accessing embarrassing sites.
Even though you may trust that people will not bother you by questioning you about your search history, there are chances that they could accidentally stumble upon something that you may not want them to know about.
If you are viewing a site that you want to keep to yourself without divulging to anyone, you should enable private browsing before visiting such sites. This is exactly why the private browsing feature was devised for!
Learning how to browse in private mode is easy today, thanks to new features on Safari like Private Browsing, Frequently Visited, Top Sites, and Smart Search fields that have taken web browsing to the next level.
Share your views about Safari's private browsing feature in the comments section below and let our readers learn more about this wonderful aspect.