Blurring an image is a feature that comes out really handy when we have something inappropriate in the picture or something we are not comfortable sharing with others. When we have taken a photograph and later we realize some inappropriate elements in it, the only thing that strikes through our mind is blurring it.
But once you have blurred something, do you know how to unblur it?? Do you know how to unblur a picture? 
Or, if the blur effect goes very deep, do you know how to make a picture less blurry??
 If you don't know then check out today's article. In this article, we will let you know how to make a blurry picture clear. 
However, once the picture is blurred it is not possible to unblur it clearly. But you can give some sharpen effects by using the editing tools. Let's check out what tools I am talking about.
How to Unblur a Picture
Once the picture is blurred you can not unblur it. But you can still add some sharpen effects to the image. It will make your image look a little clear than before.
To give the sharpen effects or any other effect on the image, you can use the photoshop software. Needless to say, Photoshop is one of the best photo editing software. Which allows adding any kinda blur and unblur effects to the images.
But again, I would like to remind you that these effects can be used just to give the sharpness to the image not the unblurring.
Let's check out how to fix a blurry picture using the photoshop with step by step guide. Once we are done editing images with photoshop, we will see some other tools to unblur a picture.
Step 1: First of all, go to the photoshop software and open the photo you want to unblur. To open the picture go to File > Open > Chose your blurry image.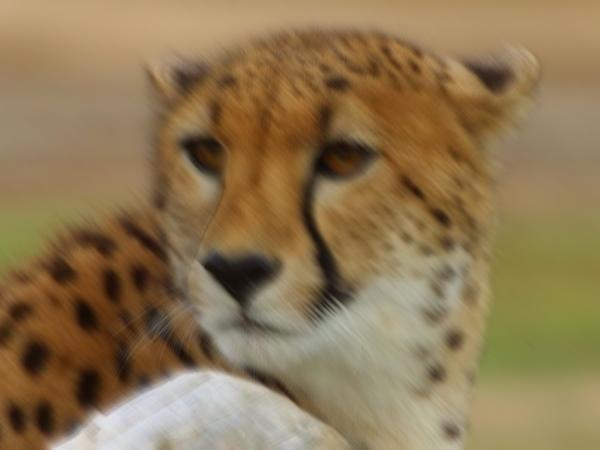 Step 2: Once you are done selecting the picture, duplicate the background layer. To do so, press CTRL+J. 
Step 3: Now go to filter option from the menu bar and select Others and then High Pass. Set the radius to 10-15 pixels. Else the image would go grainy.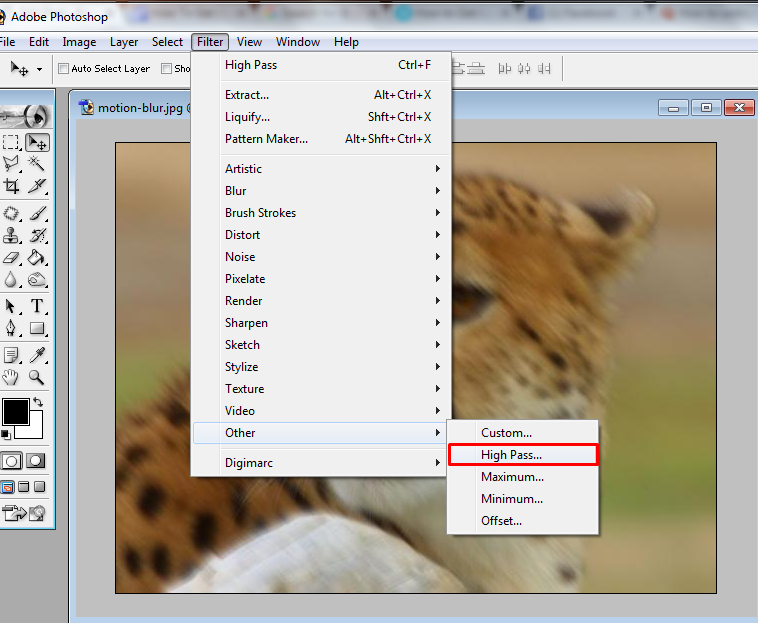 Step 4: After you are done setting up the radius, click on Ok. 
Step 5: Now go to the Blending option and set the blending mode of the layer to Hard Light. and adjust the Opacity accordingly. Set the opacity you think makes the image look better. If you are not able to decide, set it to default i.e 50% for the better results.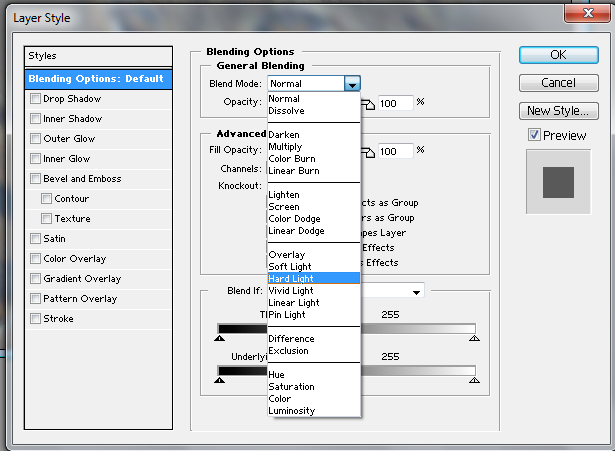 And you are done. Now save the image and compare it to your previously blurred image and see the difference.
This is how we sharpen up the images in photoshop. If you are not comfortable using photoshop, there are some other online too, that can help you for the same.
Below I have shared some of the useful tools and apps. Check them out.
Fotor Photo Blur is a free photo sharpening tool. With these tools, you can sharpen up your blurry pictures in just a few minutes. Apart fro sharpen effects it provides various other features and options to edit and fix the pictures.
With Fotor Blur, you can edit the image and can use any features such as Banners, Crop, Unblur, Sharpen,  Improve, Resize, Straighten, Covers and much more.
To use Fotor Photo Blur, you will have to go to the website first and then click on the Get Started. After clicking on the Get started, you will see a new window, where you have to click on the open to open up the image you want to edit.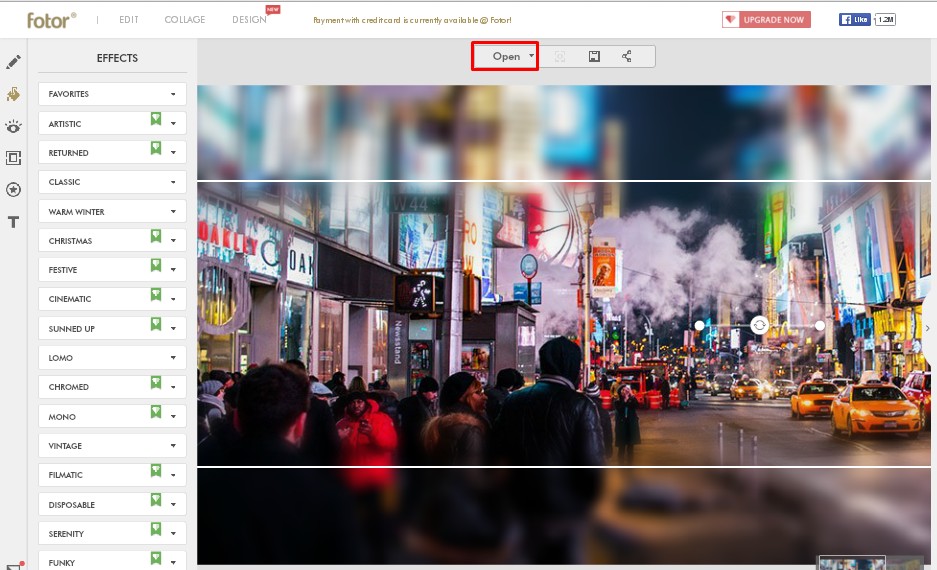 Once the image is opened select the effects from the right panel. For example, if you want to add some text or sticker then click on text or stickers simultaneously.
Or if you want to add frames to the image click on Frames. Choose effects as per your choice and edit the picture accordingly.
After Fotor photo blur, Focus magic is an equally popular and useful tool that can be used to fix the blurred pictures. Focus magic is well compatible with Photoshop. It provides features like a user-friendly interface, fixing motion blur, un sharping mask, increasing resolution and much more.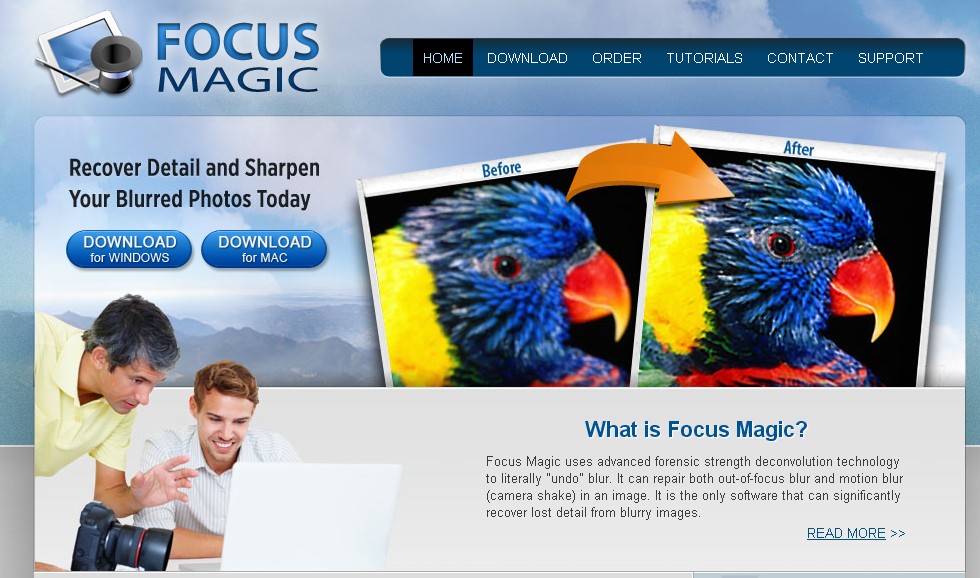 As it is clearly visible by its name SmartDeblur helps to remove the blur effects. However I personally have not used it but I can assure you, after using it you won't get disappointed.
SmartDeblur is downloadable software for Windows and Mac PC. If you want to use it, you will have to download it first. This software enables you to makes defocused images readable, restore motion blur in images, supports easy tuning,  undo Gaussian blur and provides lots of other advanced tools.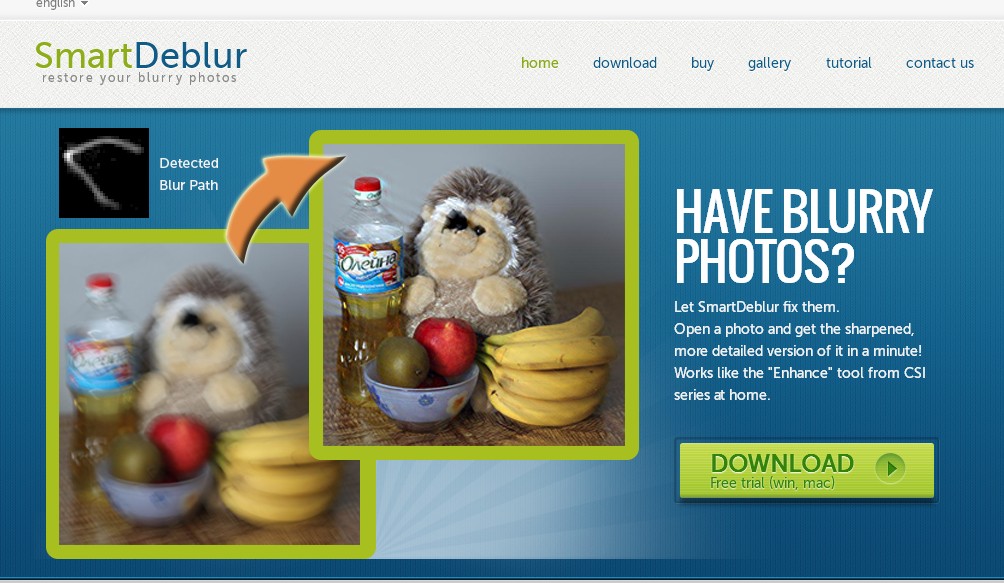 Photo Sharpen:
Photo Sharpen is one of the easiest tools to sharpen up the image. To use this tool, you don't have to do anything but upload a picture. Photo sharpen do it for you. It automatically unblurs the picture after you upload it that too within a few seconds.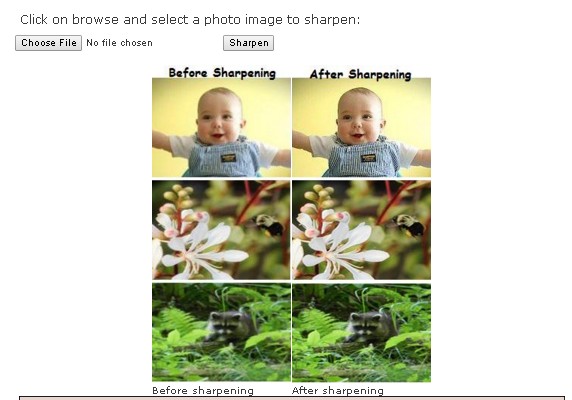 Blurity is also available as software for windows systems. This software is widely used to fix blurry pictures online and make your photos sharper and enhanced than before.
To unblur or sharpen up the image Blurity is considered as one of the best image unblurring tools for the computer. If you have not used it, I would recommend you to try it once.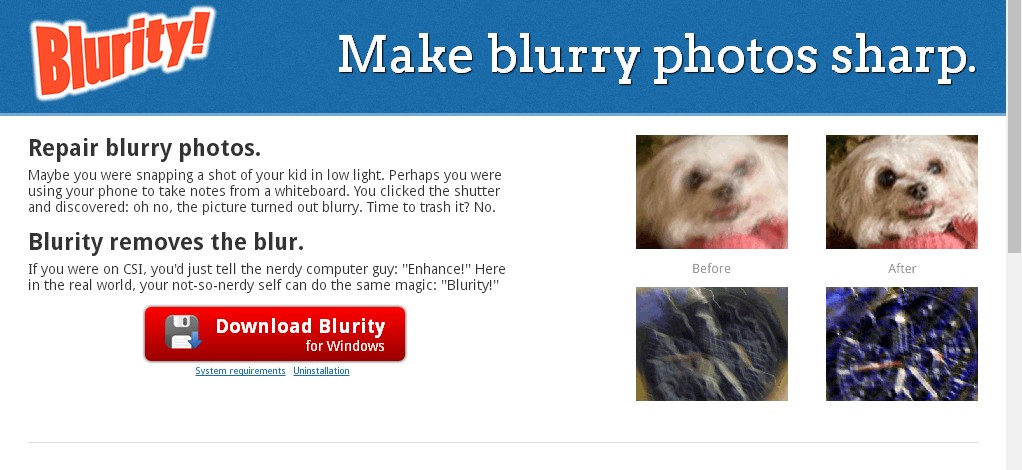 How to Fix Blurry Pictures Using Apps
If you prefer to use android devices than windows or Mac then you can consider these apps too to unblur or sharpen up the images.
Focus it:
The Focus it app is basically for iOS devices. This app is specifically designed to blur images and put special effects in photographs. Effects such as giving a blur effect on the background of the image.
Perfectly Clear:
Perfectly Clear, isn't it clear enough with the name what this app is meant for? Unlike other apps and tools mentioned above, perfectly clear is not free of cost tool. It's a premium app that costs $2.99 and is available in the Apple Store.
Perfectly Clear app supports image enhancing with multiple photo filtering tools and options. Also, it brings clarity to your images by sharpening them.
After Focus:
For an Android user, I guess there is no need to describe much about the After focus app since this app is already enough popular among the android users.
After focus app unblurs pictures in Android devices by highlighting a certain area and keeping the other parts blurred. For sharpening up and blurring the images, After Focus can also be considered. It supports high-resolution images and adds filters to your photos easily.
Photo Editor:
Last but not least. Photo Editor is also one of the good apps that help to edit and sharpen up the images. With this app, you can edit the pictures and give the effects such as contrast and saturation, sharpen and blur images, remove red-eye, color splash, adjust brightness, remove blemishes, use vignette tool and any more.
By using the above-mentioned tools and apps you can add some extra and additional effects to look at your photographs more attractive. And basically, if there is any blurred image you can however not unblur it, but definitely can make it look more sharpen. And all these tasks can be easily performed by the above-mentioned tools.
In the above list, I have covered the online tools and websites. But if you use the android device you can use the apps as well.
However, I have not covered all the apps and tools but whatever apps I mentioned are good enough to edit the pictures.
If you know any other app or tools you can share with us!! In case you face any trouble you can ask that by dropping the comment in the comment section. If you liked our guide How to unblur a picture, you can share it on your socials as well.