iPhone has enormous features, and it is now considered to be one of the most loved products from Apple. Naive and tech users have enormous queries and handling issues uploaded on daily basis on forums and other portals.
Most of them are quite common, and some of them are not at all common, but they all are eligible to be discussed as Apple takes special care in addressing each and every concern raised by the loyal user base of the most authentic and elite smartphone manufacturer.
The post will discuss the most common query related to iPhone lock screen orientation.
The most important fact about iPhone orientation is that anyone can do it easily in iOS 8 and iOS 7 to prevent the display from rotating on the device. iPhone Screen lock mechanism is not so unique, but it's quite handy and can easily be studied.
Screen lock is one of the most needed locking systems across the globe. Any user would like to make it one of the most required features on the phone.
But many users have shown an uncommon expression or opinion towards the screen orientation and people are also not so satisfied with iPhone rotate screen option.
The fact is that when iPhone won't rotate, numerous queries also hit the forums and blogs. So, simply it is a matter of fact that as an elite developer it has to think about enormous scenarios that can retain the customers solving their wild queries.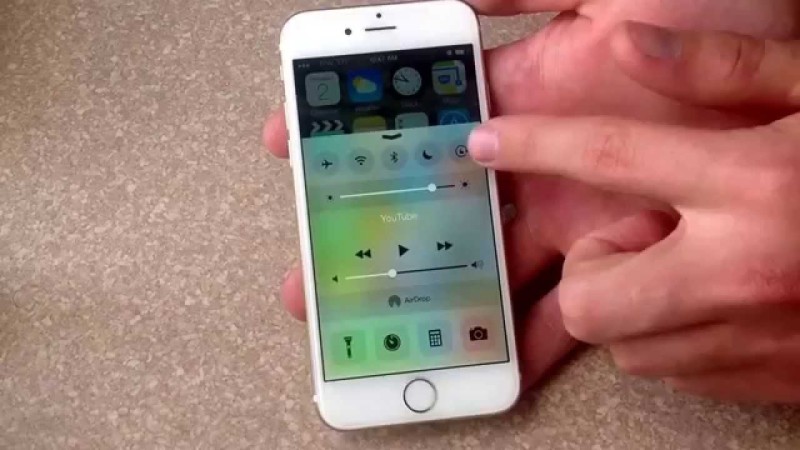 Steps to perform iPhone Lock Screen Orientation?
Today, the orientation lock is the best place to access in a faster manner making it very easily accessible from anywhere as compared to any of its earlier features.
But in case you are quite familiar with the previous settings, then there is nothing to worry about as the currently upgraded iPhone has everything that can make your task much easier with the Control Center.
Swipe from bottom to the top till you reach the Control Center. You will reach the lock screen on any app or home screen.
You will find the iPhone rotate in the lock button, and you can toggle between ON and OFF.
The iPhone screen rotation button will change its color to white to indicate that it's ON and is enabled. A small icon will show at the top of the screen to notify if it's in OFF or On mode.
A very common query that's asked from across the globe is that people have reported that their iPhone screen gets stuck either horizontally or vertically just after up-gradation to higher version of iOS, but it is due to the simple fundamental of the application being turned ON, and very rarely it may disrupt your attention to a great extent.
Sometimes, when an app encounters the same issue, then toggling option and altering it OFF or ON may resolve the issue, but this solution is somewhat app-specific.
A few years back, the iPhone model had the rotation setting option button on the multitasking bar and in some prior version it had a physical button on the sidebar of an iPhone, but the physical button is still available in the newer versions of iPhone versions in case of iPhone and iPad too.
Moreover, the same option can also be found in Settings > General.
Now, the updated iPhone versions are very easily accessible as they hold all the user prerequisites relevant to the user like Wi-Fi toggles, airplane mode, lock settings, flashlights, and more. If you are an iPhone user, the Control Center will be the favorite destination for you.
Apart from understanding the settings, it is also important that you understand some of the troubleshooting scenarios. It would be quite weird when you find that your iPod touch, iPad or iPhone does not work or iPhone or iPad is stuck in landscape or portrait mode.
You can shortlist an app that rotates and check it as per the situation. There are many apps that rotate as per the content while some do not rotate and operate fixed in portrait or landscape mode.
The best way is to see it on the calculator app, which is by default installed with the OS version. In case you find that the app is not rotating, you may perform the following steps.
If you see a rotation lock icon on the top of the screen, you can reach the icon by scrolling it from the bottom; once you find it, you can very easily tap into it and activate it.
You can also turn off the Display Zoom option in the case of iPhone Plus or iPhone 6S to stop rotating the home screen.
In iPad, you will find a side switch, which can be toggled to activate or deactivate the options.
In iOS 7 and iOS 8, the system of activating and deactivating the screen operation has been moved to the Control Center. Today, the matter of fact is that such issues are quite easy to handle as a lot of resources are found online that can educate you on this subject – both with video and text content tutorials.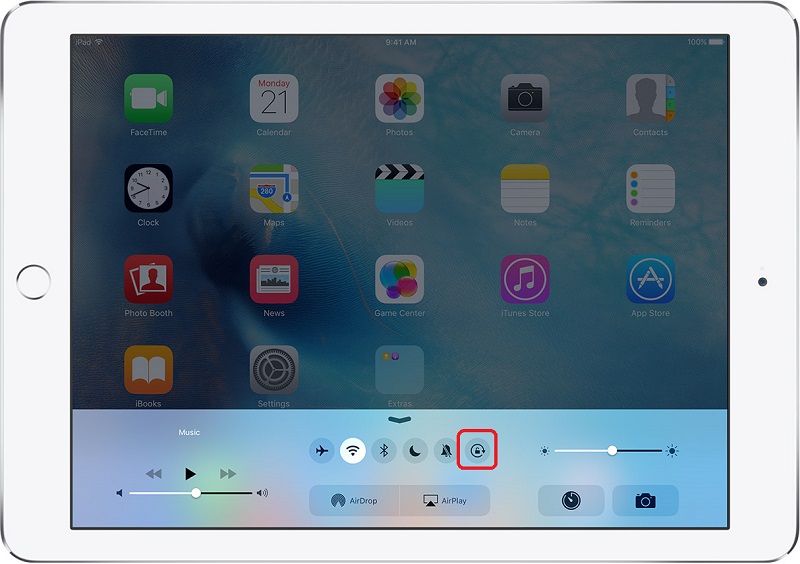 Hope the article helped you with sufficient knowledge. Staying away from this will prevent you from becoming irate when your screen orientation does not work, or the rotation is bothering you frequently.
These tips will help you to lock iPhone screen rotation and enable you to enjoy a seamless experience on the iPhone. The matter of fact is that today iPhone is not considered to be a techie's product as it was a few years back.
Now, it's simply a fashion icon – anyone and everyone can use it – it's just that you should be able to afford to invest in it. Such queries generally come from the naïve user base. It's hoped that the article would have given them a solution to fix the orientation issue they face on their iPhone.
Stay tuned on the blog for more such guides about tech gadgets. This brings us to the end of the iPhone lock screen orientation. For more interesting articles on iPhones, do consider clicking on this link.