Apple Inc., the company, started in 1976 by the legendary Steve Jobs, Steve Wozniak and Ronald Wayne, is the pioneer of personal computing. Starting from its first personal computer – the Apple I – to its now wide range of Macs, Tablets, iPhones and now the Apple TV and Apple Watch, Apple Inc. is a defining brand regarding innovation, class and style.
The iPad was launched by the company's founder Steve Jobs in 2010 to much resounding applause and a boom for Apple Inc. like never before with – over 3,00,000 units sold on the first day, and rightly so. The iPad provides a sleek interface and amazing computing speed.
Giving you the feeling of falling into a different world, whether you are playing games or watching movies, one can truly get lost in the iPad's warm and glowing embrace. However, to make the best use of your tablet, you need to get a keyboard for iPad. If you want to add your local language on the iPad on-screen Keyboard, here is how to change Keyboard in iOS.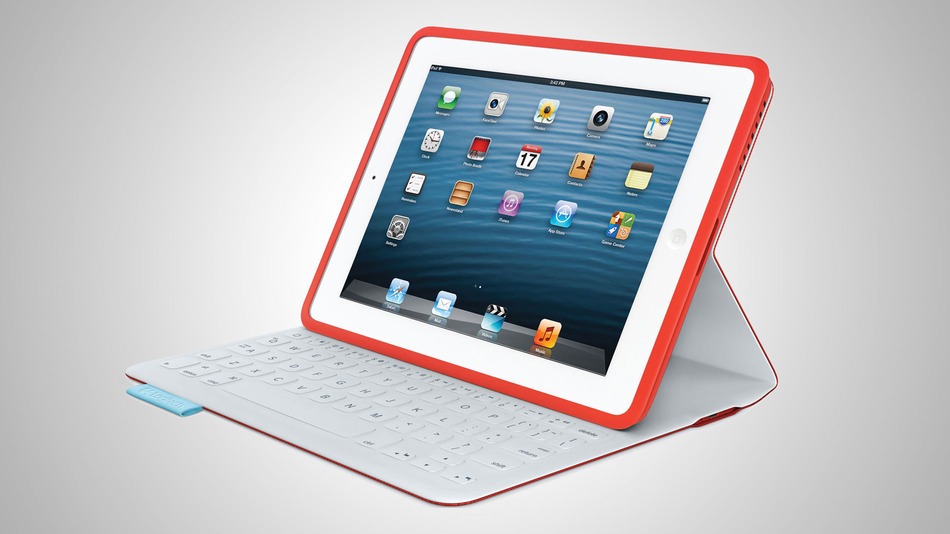 Since then, it's released a list of variations to the iPad, including the iPad Air, iPad Mini and iPad Pro all varying in size and computing power, and all making their mark on the world. However as it is with tablets, we 
Of course, that's not all. Apple went a step further with innovation when it launched wireless keyboards for the iPad family. Now you can use it as a computer or as a tablet or even to make calls as a phone. Giving you a completely portable personal computer experience, it is now the epitome of personal communication.
For today, we thought we would explore how to use a keyboard with the iPad. So look out, here comes our guide on how to integrate and use a wireless keyboard with your iPad.
How to Use A Bluetooth Keyboard for iPad?
First off, the keyboard is not attached to the iPad. Instead, it connects wirelessly using Bluetooth. When it connects with the iPad, however, it doesn't take over the on-screen keyboard, and that's still available to you if you want to use it. Apple produces its own line of keyboards, but there are plenty of Bluetooth keyboards out there that are compatible with the iPad.
Now when you want to use your keyboard, the steps are simple.
Step 1: Make sure the keyboard is fully charged and switched on.
Step 2: Open your iPad and navigate to Settings.
Step 3: Find the Bluetooth tab and switch it on by sliding your finger to the left of the control. It will turn green.
Step 4: Let your iPad find the keyboard. Once your keyboard's name appears on the screen, tap it, and your devices should pair.
Once the "Connected" status appears, your keyboard is ready to use with your iPad. If they have problems finding and connecting with each other, restart both of them, and it should sort itself out.
Of course, before you do all this – you need to buy the keyboard.
As we said before, Apple Inc. Produces keyboards for the iPad and its ilk. But, these aren't the only iPad Bluetooth keyboard available for you to buy! So, we thought we would include a guide on how to select the best iPad Keyboard for you:
Things to Consider When Buying an iPad Keyboard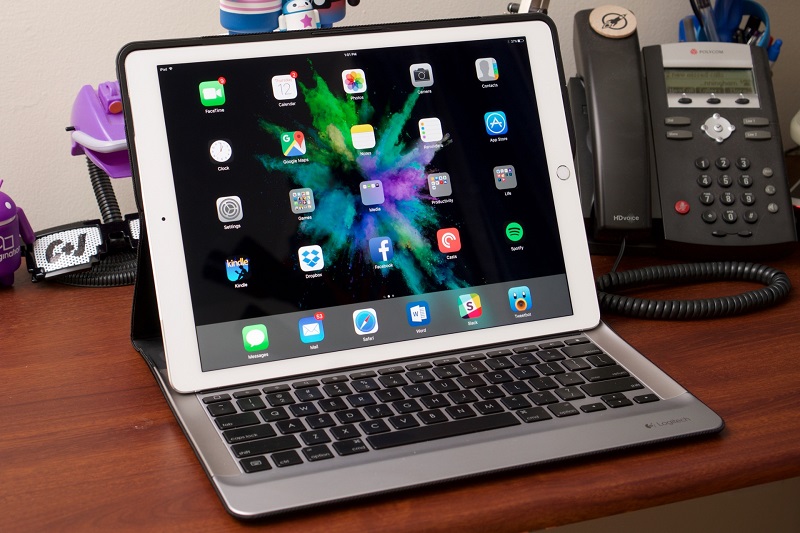 Always connected or removable: It's a good idea to prioritize your buy based on how much you're going to use it. If you need your iPad keyboard frequently, consider one that comes with a case that attaches to your iPad. Otherwise, it might be better to purchase a wireless keyboard for iPad that is easily removable from your tablet, should you need it!
Key Layout: The keyboards available for the iPad are varied, but we feel it's best to test which one suits your typing style. Larger keyboards generally give the feel of a normal keyboard, while smaller ones provide more portability. It's best to try it out before you buy it, but if you can't do that make sure you can return it.
iPad Compatibility: Tailor your buy to the iPad model you own. While most cases designed for the original iPad fit the various generations, the iPad Air and iPad Mini need different models of keyboards. So, make sure to pick and choose correctly.
What are the different types of Keyboard for iPad?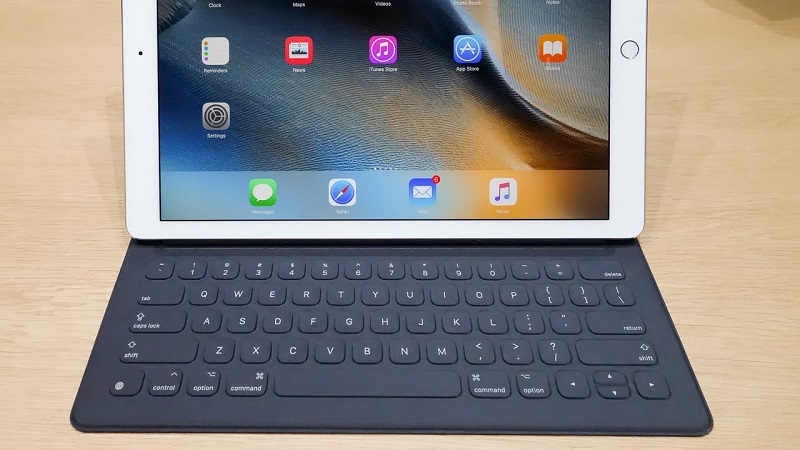 Folio-Case Keyboard:

The Folio-Case Keyboard is easily the most popular of all the iPad keyboard styles. It protects your iPad both front and back and provides an easy viewing angle that's optimally designed for professional and personal purposes. Although they usually tend to orient your iPad in landscape mode, there are few that allow you to interchange between portrait viewing mode and landscape viewing mode.
Laptop Case Keyboard:

Also called the Clamshell Keyboard, the Laptop Case Keyboard basically turns your iPad into a laptop. Although the iPad is detachable easily enough, this style of keyboard is one of the heaviest and bulkiest of them all. On the plus side, the keys of these keyboards are a cut above the rest and almost all allow wider tilting angles than the others on the list.
Keyboard Shell:

Thinner and lighter than the others, the Keyboard Shell for iPad is another popular choice for presentations. When not in use, you clamp the keyboard on the front of the iPad and when you need to, just pop it out and clip it on the prop-up slot above the keys. This lets you adjust between landscape mode and portrait mode easily, and although it's relatively unstable as compared to the others, it's the perfect choice for professionals.
We hope these guides help you better your iPad user experience. When going out to buy the right one, remember to keep a checklist handy on the type of keyboard you want for your iPad and why you want it, and you should be fine after that. If you also get annoyed by Auto-correct on iPad, here is how to Turn off Auto-correct.
Hope you enjoyed our article and it helped it clear your dilemma about how to use a keyboard with an iPad. If you have any more questions or queries, feel free to leave a comment down below.