Better discipline is the backbone of a successful life! And well Facebook "is life" right about now! I mean just ask yourselves how many hours of the day do you spend on the social network? Me? I work around 18hours/day, and 17 of them have the Facebook tab in the side-tab open! So yeah that's why I'm explaining to you today How to list Facebook friends in specific lists. If you are new on Facebook and don't have many friends, here is how to find friends on Facebook.
Well I've written around a dozen posts on Facebook this last week, so naturally picked up lot's of new stuff on the network! One of them is this listing thing. It's not something "new" to Facebook, but it was new to me, and well it was extremely beneficial so yeah thought of listing the process over here.
What are Facebook Lists:-
Facebook lists are like "groups" of your friends on Facebook. I mean not the "Groups" kind groups, but it's the grouping process of a certain friend circle in a specific list.
Here's an example, let's say I want all my school friends to be in a "school" list, so I can create a list to that. I want all my colleagues to be in a list, well I can do that too.
So in short Facebook lists are the process by which you can keep all your friends in specific groups for better access, updates and things like that.
Why do You Need a Facebook List:-
Yeah, a legit question. You might ask me what's even the need of a Facebook list, right? Well the benefit is, if I group a certain number of friends to my "school" list, and then I want to share a status only to my "school" friends, that I can do with utmost ease.
So Facebook lists make sharing updates and connecting to a specific group of friends easier. For eg. you might host a party at your place, and you don't want the whole world to know, but finding each "colleague" and updating him is time-consuming, right?
So instead what you can do is, you can share a status that's visible only to the members of that list.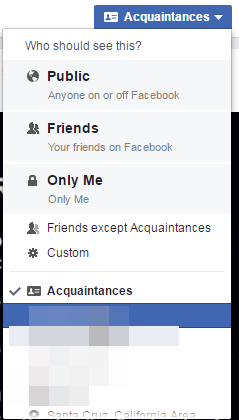 See? It would look like that once you've selected a custom list to post something. If you have unwanted people on Facebook, you can report those people to facebook. Here is how to report someone on Facebook.
How to Create a Facebook List?
Yup before you can go on and post a status to a custom list, you need to create a new facebook friends list,, right? And here are the steps on how to do that.
So okay you need to be on your Facebook Homepage. Once you're there, on the left-side you should see a "friends" tab. Click on the "more' option right next to it.
Then on the next page, you see a beautifully placed "create list" option! Well, click on it again.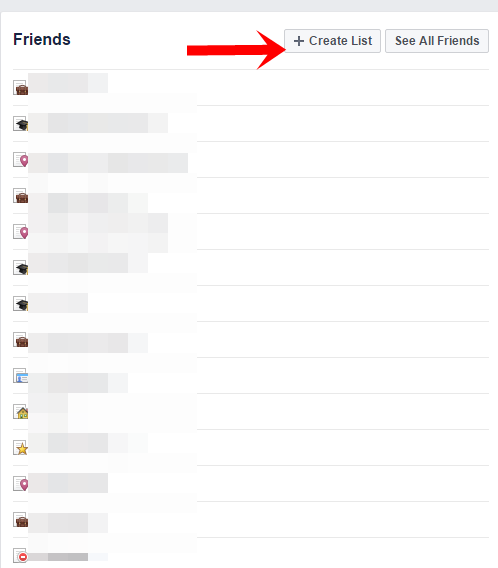 Then a popup would come up and you need to "Name" your list over here. And in the bigger box, type in the names of the guys you want to be included ini the list!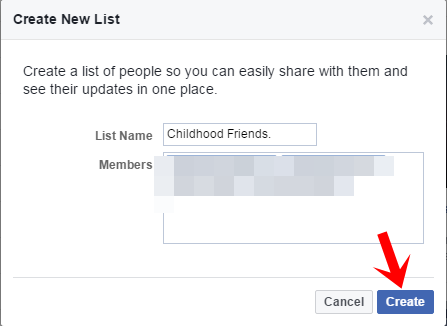 Simple as that! Congratulations you just created your first friends list on facebook! 
How to List Facebook Friends in Specific Lists:-
So yeah this list is not "permanent" and "static" , right? I mean at any moment you might want to add or delete members. So in order to list a new friend to any specific list, just go to the lists page.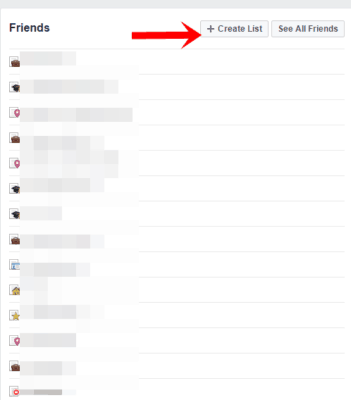 Now click on any list you want to edit.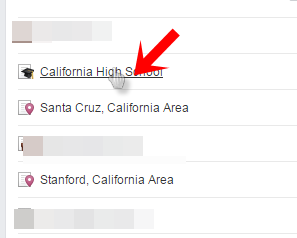 A neat option saying "Add friends to the list" will welcome you over there. Just click over it.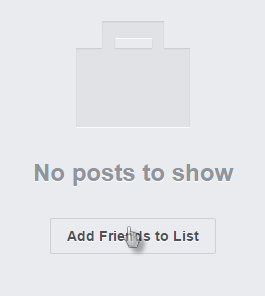 A popup would come up, just choose the friends you want to add, and click finish.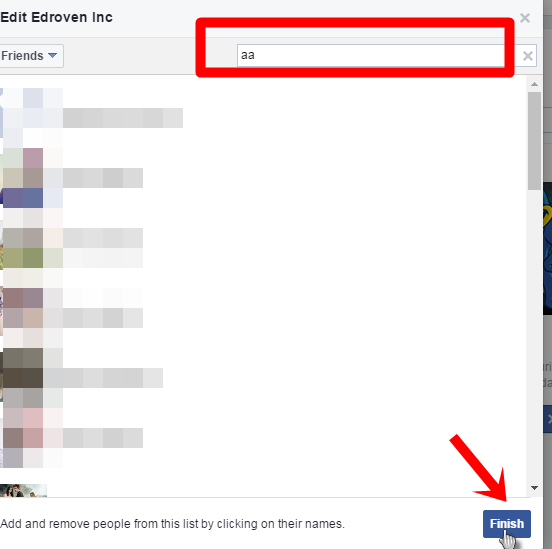 Done!
How to Delete Members and Whole Lists from Facebook:-
This being a post about Facebook lists, I can't not tell you every aspect of what it envelopes, right?
So yeah there might be moments when you no longer need a certain list, or want to get rid of some member in the list. So here's how to get it done.
Deleting Members from Lists:-
Just click on the list name which you want to edit.
Now click on the "See all" button on the right side of the list screen.

This will bring up a Popup! Now all you have to do is, click on the small "x" button right next to the person's name to remove him from the list.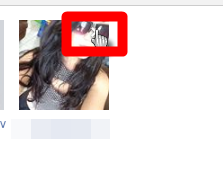 How to Delete Whole list on Facebook:-
And yup in case you are in no longer the need of a whole list, you can delete it totally! Deleting the list would dissolve the list completely, and the members would get unlisted automatically.
So yeah in order to delete a list, again go to the list page and select the list you want to edit.
Inside the lists, click on the "Manage list" option.

Some options would pop up, select "delete list" from those options.

Done! The list is gone!
Over to You:-
So yeah that was everything I had on How to list Facebook friends in specific lists, how to create a list, delete a list, delete members from a list. So technically everything concerning itself with "Facebook lists" was covered, wasnt it? Here is something relevant for you. Know how to block messages without blocking profile on Facebook.
I'd love if you leave your feedback over in the comment boxes! Or if there's something I missed, or another great feature over Facebook which you want me to explain over here, just leave your suggestions in the comment boxes!
And of course, if this piece helped, a share won't hurt, right?