SmallPDF is a web-based PDF app that lets you convert PDF files to multiple formats, divide and merge PDF documents, and compress PDF files, among other operations.
PDF files can be converted to all Microsoft Office file types (including Word, Excel, and PowerPoint).
Security features such as digital signatures and password protection ensure the security of documents processed by SmallPDF, which is used by over 15 million people and 100,000 organizations around the world.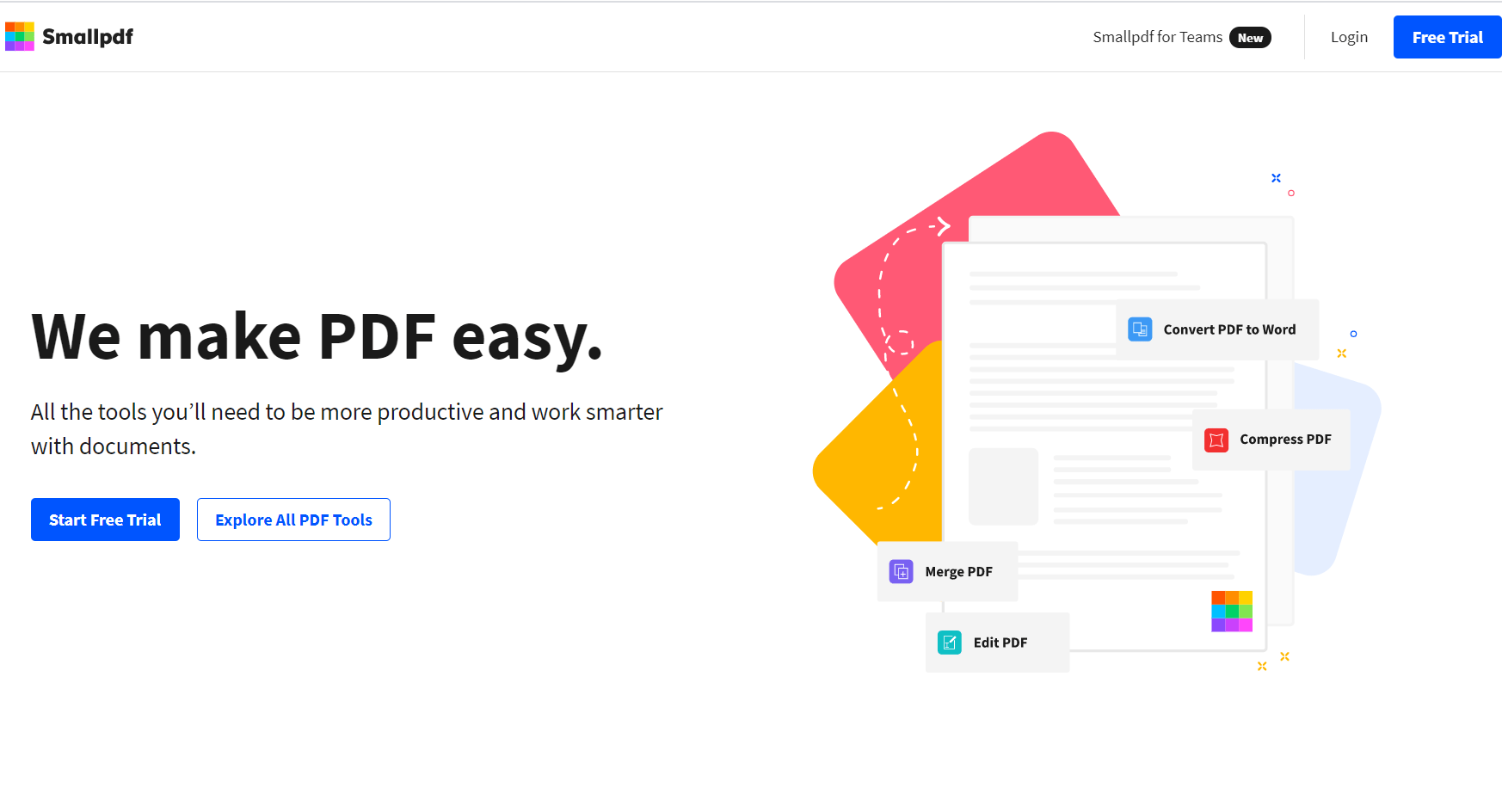 Secure data transmissions are ensured by SmallPDF, as all files are automatically deleted from their servers after they have been transmitted.
The aim was to make using SmallPDF as easy as possible for you and the aim is fulfilled.
A PDF-related task can be performed without the need to download or install anything.
SmallPDF is an application for editing and converting PDF files that anyone can use.
Besides displaying different font sizes, adding watermarks, merging documents, signed documents, and downloading files, Smallpdf has many other features.
Users of any skill level will find Smallpdf's interface simple to use. You can even test it out before buying with the free trial version of Smallpdf!
To get to the point of this review, we're going to describe some of SmallPDF's pros and cons.
Why should you use Smallpdf?
Simplicity – You can edit PDF documents with Smallpdf using a simple interface that is powerful yet easy to use, without having to download or install anything.
Security Features – As well as bank-level encryption, every file sent via Smallpdf is encrypted with 256-bit SSL, and after it is processed, documents are erased from the server. Moreover, it offers password protection as well as encryption and decryption capabilities to control who can print and edit documents, and it allows users to backup their modifications for future revision.
Popularity – Among the many features of this tool are digital signatures (eSignatures) and password protection. This tool is used by more than 15 million people globally with more than 100,000 organizations!
Better User Experience – Simplepdf has an intuitive interface that anyone can use.
Advanced Formatting Options – The text formatter in Smallpdf features advanced features such as font type, size, and color; headers and footers; merging multiple documents into one (saving time); and a PDF export feature.
Affordable – In the free version of Smallpdf alone, you can edit, convert, and compress PDFs. Paying $12/month/user unlocks premium features and increases the tasks limit.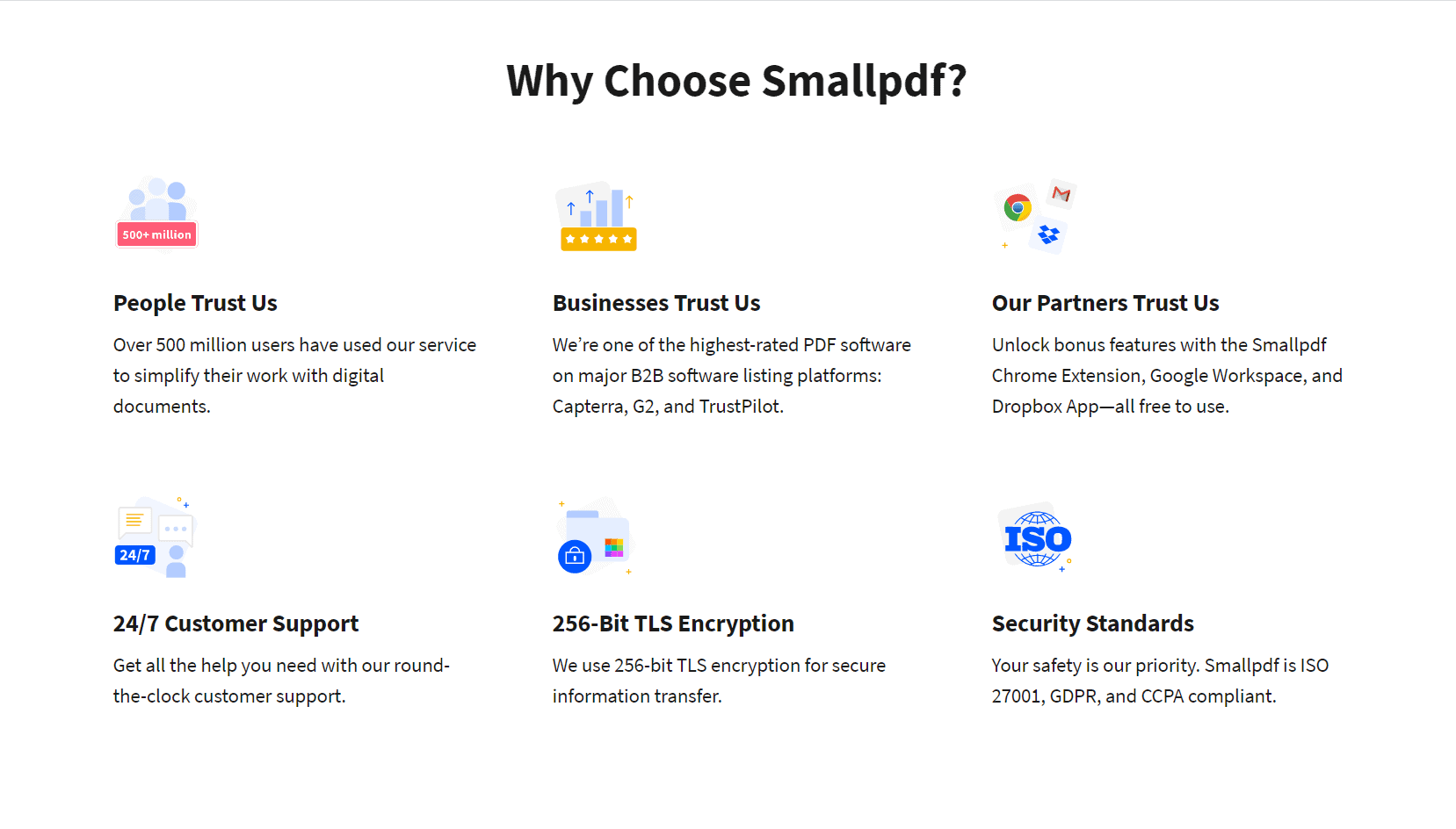 Top 5 Key Features in SmallPDF
There are many ways to customize PDF files using SmallPDF, as mentioned earlier. It is devoted to highlighting and describing the key features so that you will be familiar with what to expect.
1. Convert to and from PDFs
With SmallPDF, you can easily convert Word, Excel, PPT, and image files (JPG, BMP, TIFF, GIF) into high-quality PDFs. Documents are instantly converted into PDF after they are uploaded, and can be downloaded almost immediately.
The process can also be reversed to facilitate editing and viewing of PDF files in other document or image formats.
Multi-file processing is possible, and OCR can be used to extract text from scanned or image-based PDF documents. When it comes to converting PDFs, SmallPDF's outstanding results are always delivered.
2. Compress PDFs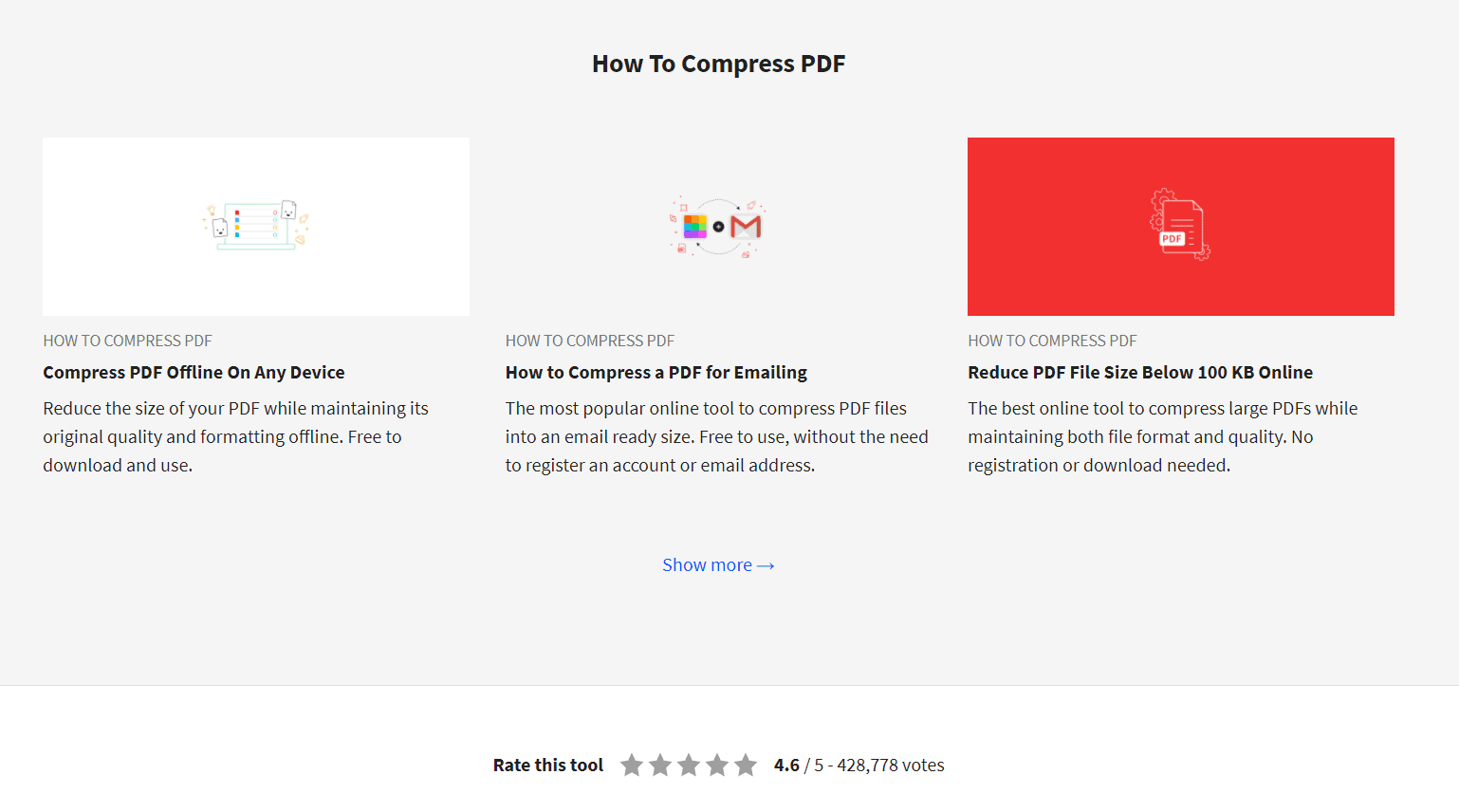 SmallPDF cuts the size of PDF files so that they are more manageable.
If you are seeking a particular size or quality, there are two compression modes you can choose from. A good example is the Basic compression mode, which delivers a medium file size (-40%) while maintaining high quality.
Another option is a stronger compression mode that yields the smallest file size of good quality (-75%).
The use of compression allows you to meet the size requirements for uploading and sharing PDFs, as well as archive them more effectively.
In an email, for example, a scanned PDF can be reduced down to just 144dpi for easier uploading.
3. Split/Merge PDFs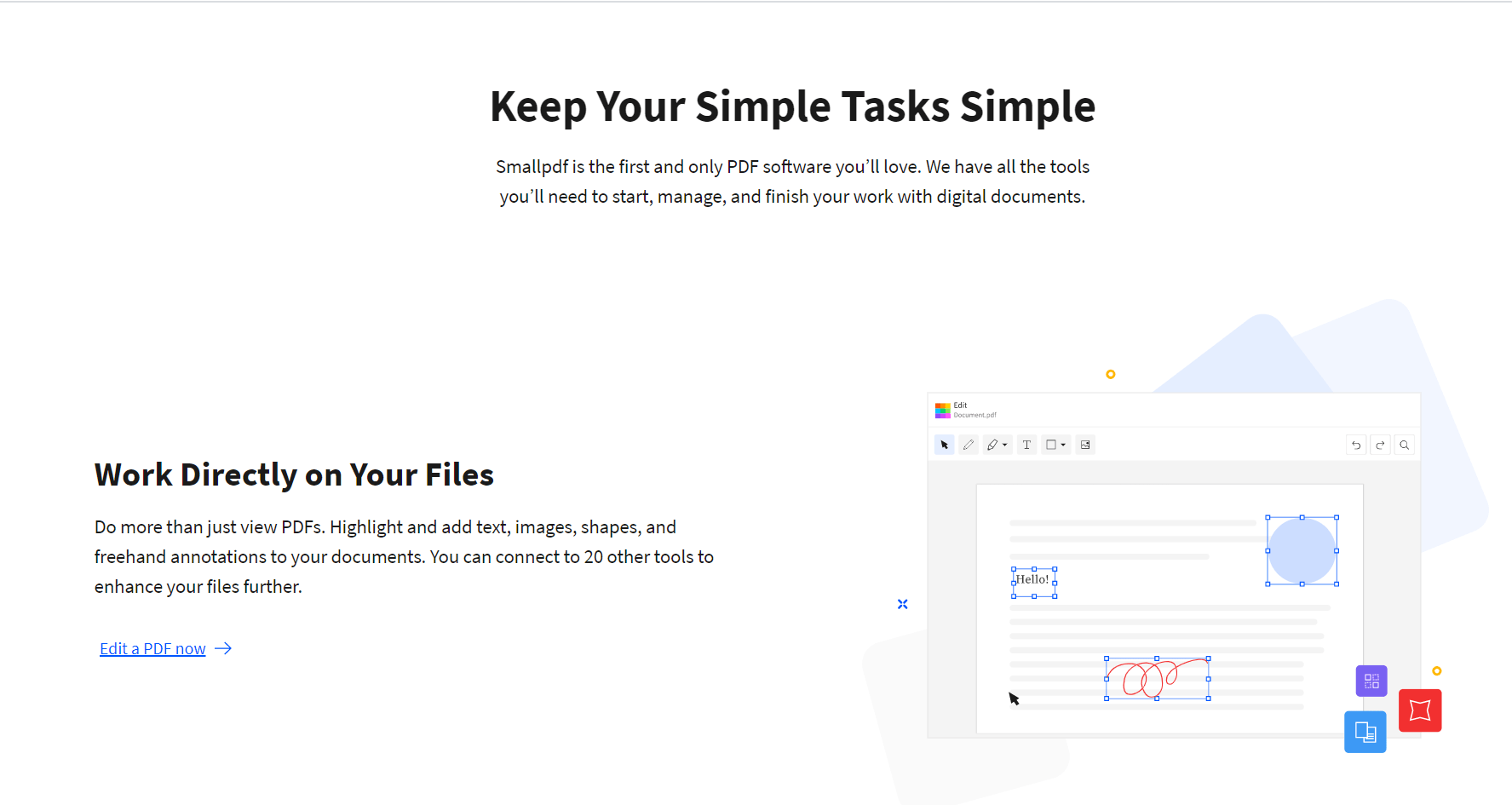 Consider the case in which you need to work with a single page or a number of pages from a multipage PDF file.
Besides saving time, SmallPDF makes it easier to handle PDF files by allowing you to break individual pages into smaller files, or a page range, depending on what you prefer.
It has a preview function for ensuring you don't lop off unnecessary pages, as well as batch split capabilities. In addition to splitting, SmallPDF also allows you to combine multiple PDF documents into one.
To ensure the final PDF file is just as you wanted it, you can rotate, rearrange, and even delete pages that are not needed during the merging process.
4. Edit PDFs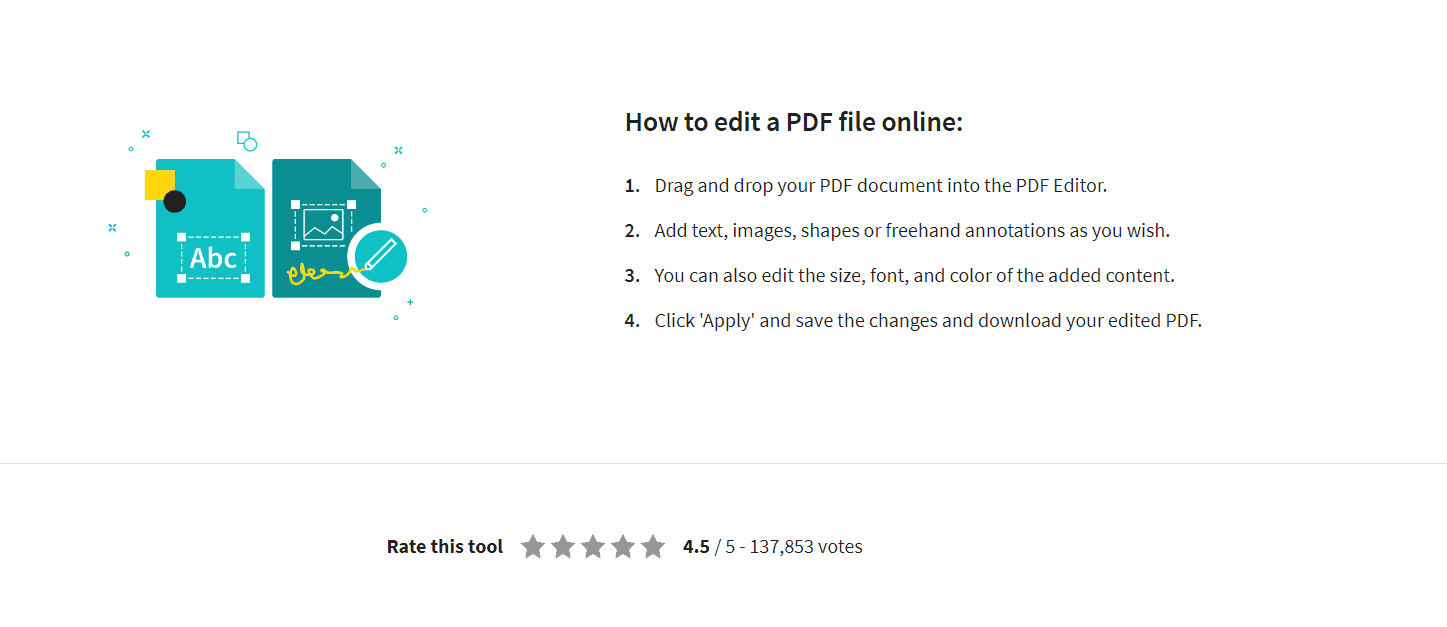 You can easily add text data to PDF forms using the online PDF editor.
Additionally, please note that you have the option to add shapes, pictures, freehand annotations, and pictures as well to meet your goals. Additionally, you can alter the font, color, and page orientation of the PDF files.
Doing all that ensures that the output PDF file is tailored to your liking and that the intended information is passed in a comprehensive manner.
In case of a mistake, you can undo or redo the edit. The edited PDF file can be printed or shared directly from the editing window with a single click.
5. Sign PDFs
Smallpdf is always ready to handle sign PDF files when the need arises. You can add a digital signature to a PDF and even request that others do the same since it's verifiable.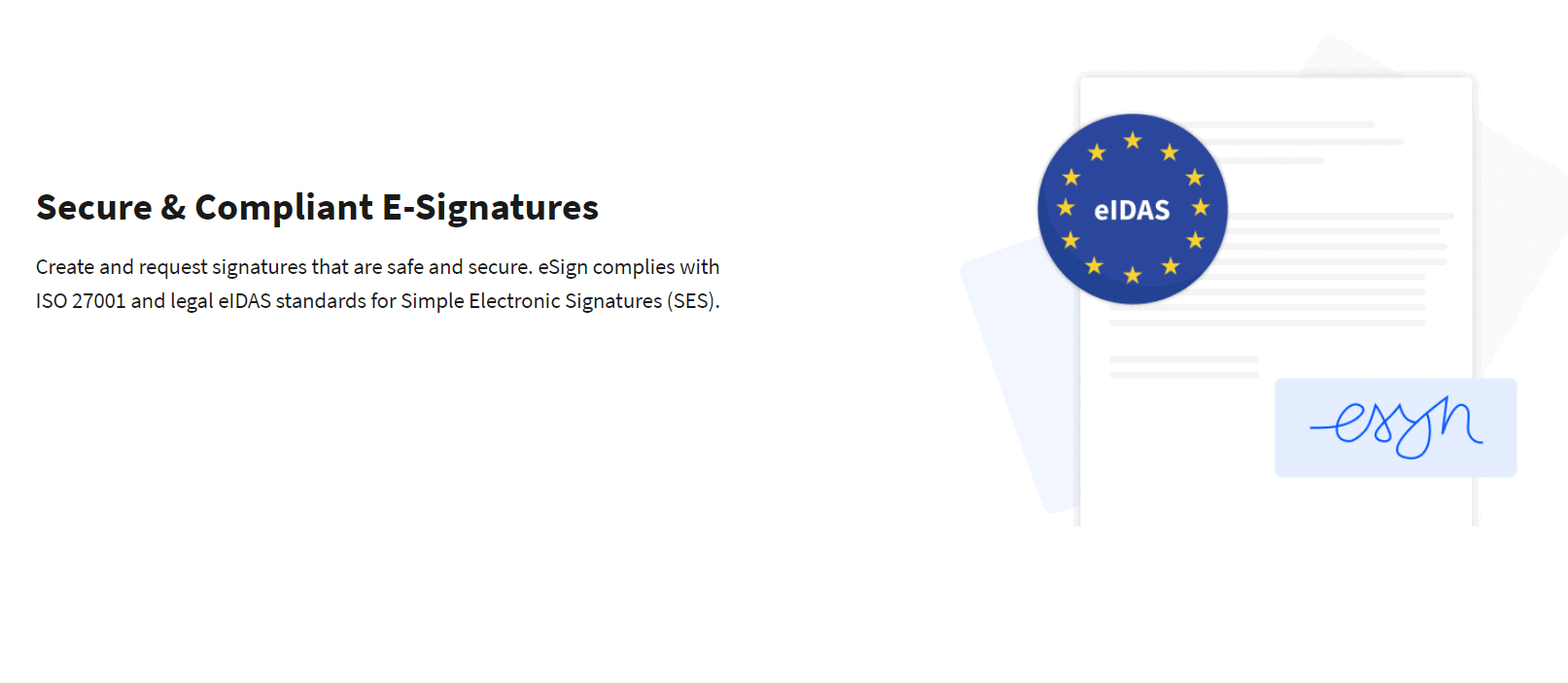 It is possible to sign using the mouse, add initials, type text, or upload a pre-taken image.
It is possible to add a date and checkboxes when necessary.
With the help of eSign, it is possible to sign multiple PDFs with ease. Signing a PDF means assigning the file to an individual or group of individuals.
Is Smallpdf safe?
Once the processing is complete, Smallpdf will remove the files uploaded by users from its server. Additionally, they encrypt files with SSL.
Smallpdf JPG to PDF Converter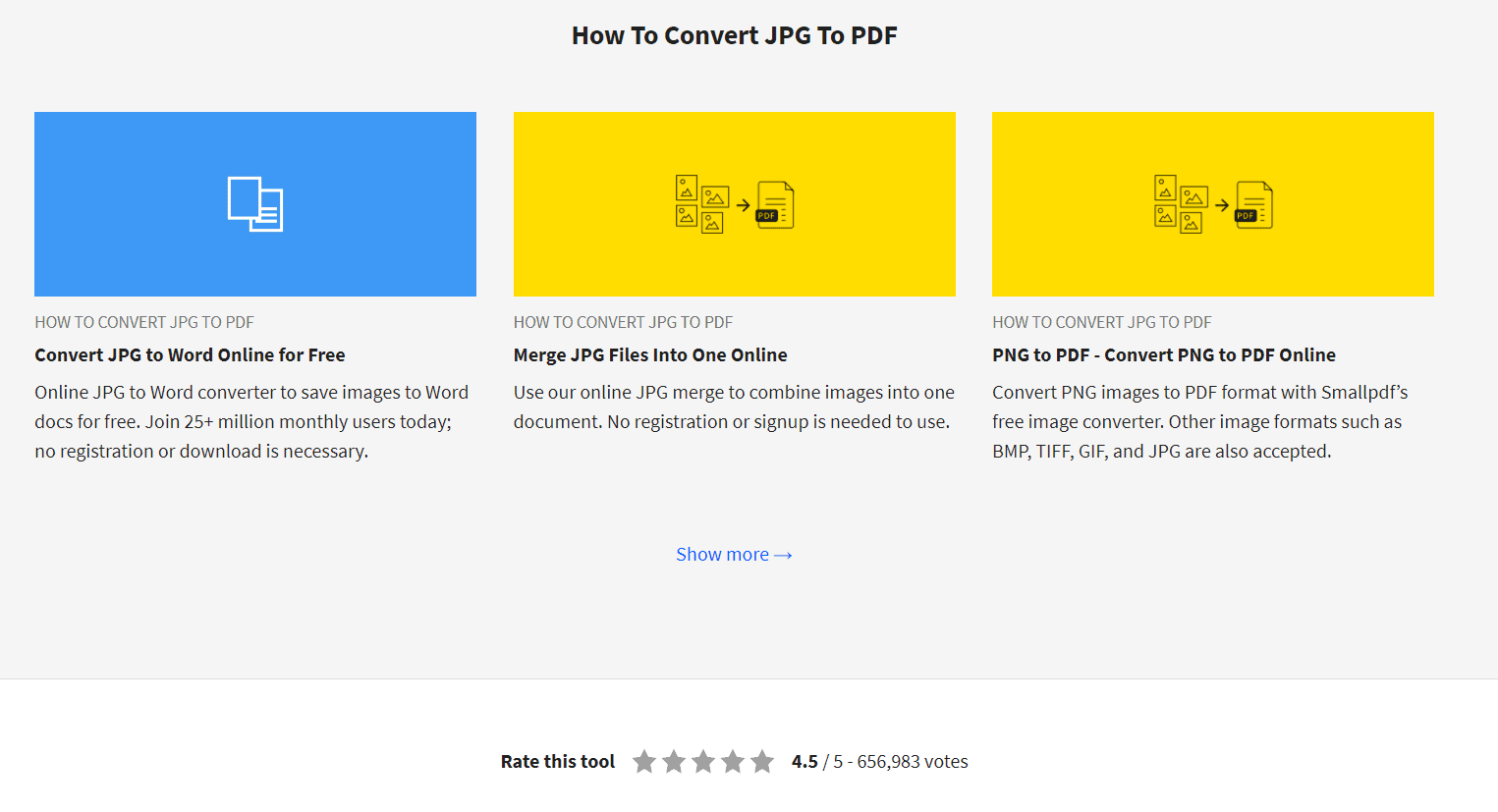 In this Smallpdf review, I will talk a little bit about the JPG to PDF converter, one of the most popular tools on the site.
Any JPG image can be converted to PDF format using this web app. As an additional option, PNG is also supported as an input format. It's quick and easy to convert.
Your computer or cloud storage like Dropbox can be used to upload a JPG. Drag and drop an image from your computer to upload it.
The converted PDF file can be downloaded to your computer once the app has finished processing.
Once the files have been converted, Smallpdf's servers will delete them, making them safe to use.
Smallpdf PDF to Word Converter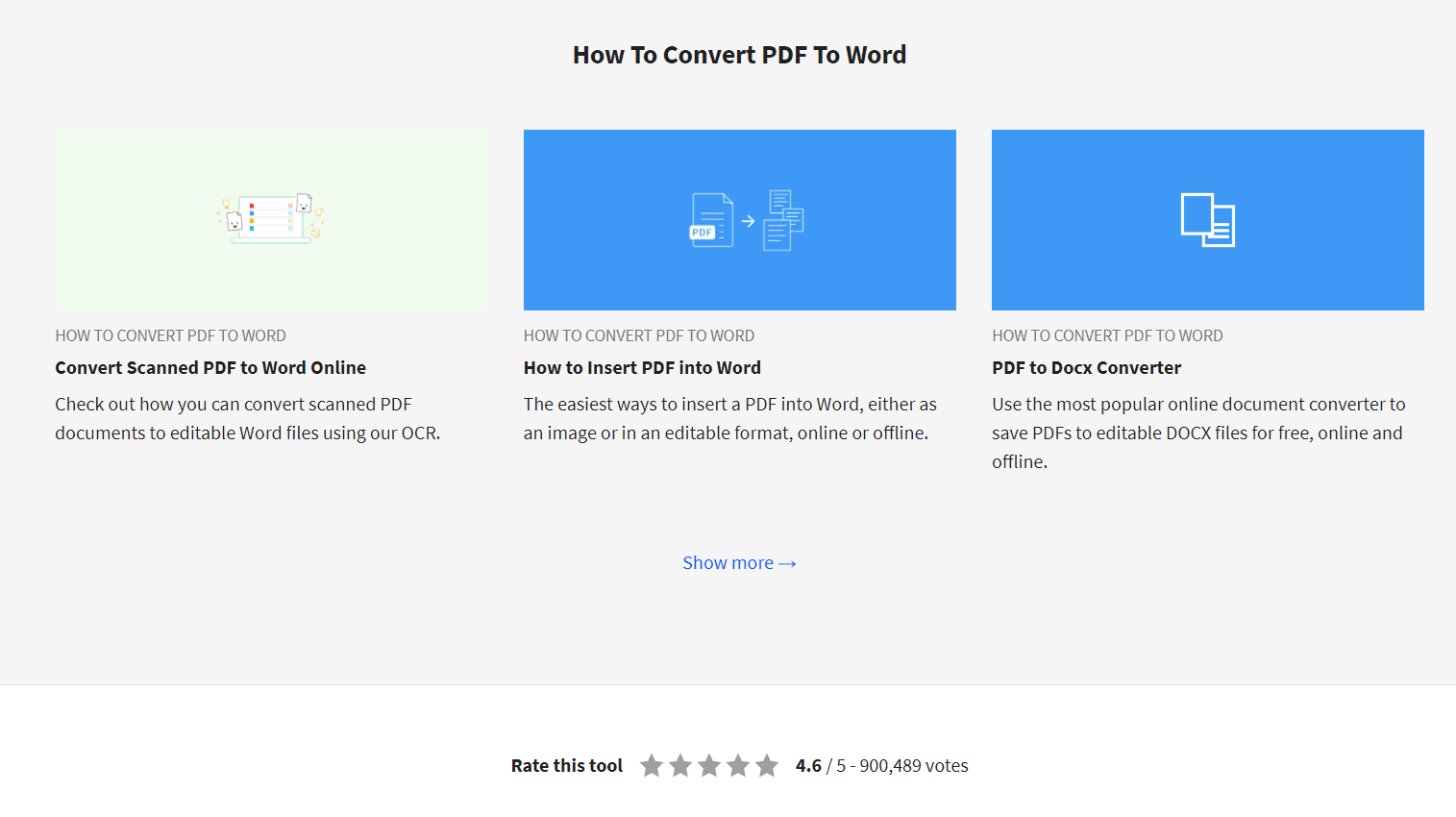 One more application from Smallpdf that is popular. Word files can be created by converting native and scanned PDF files. PDF files can be scanned and image-based.
The application stands out because of this feature.
Download the Word document after manually uploading a PDF file. You can perform the conversion on different platforms, including macOS and Windows.
Usability
Simplepdf makes your life easier. Platforms on which it can be used are not required to be installed.
If you only use the site occasionally, there is no need to register. Unregistered users cannot use it incognito.
There's no file size limit for free users. In addition to its free service, Smallpdf offers paid services, such as the following.
SmallPdf Pricing Plans:  
Users looking for an affordable solution tailored especially to their needs may take advantage of Smallpdf's 7-day free trial period.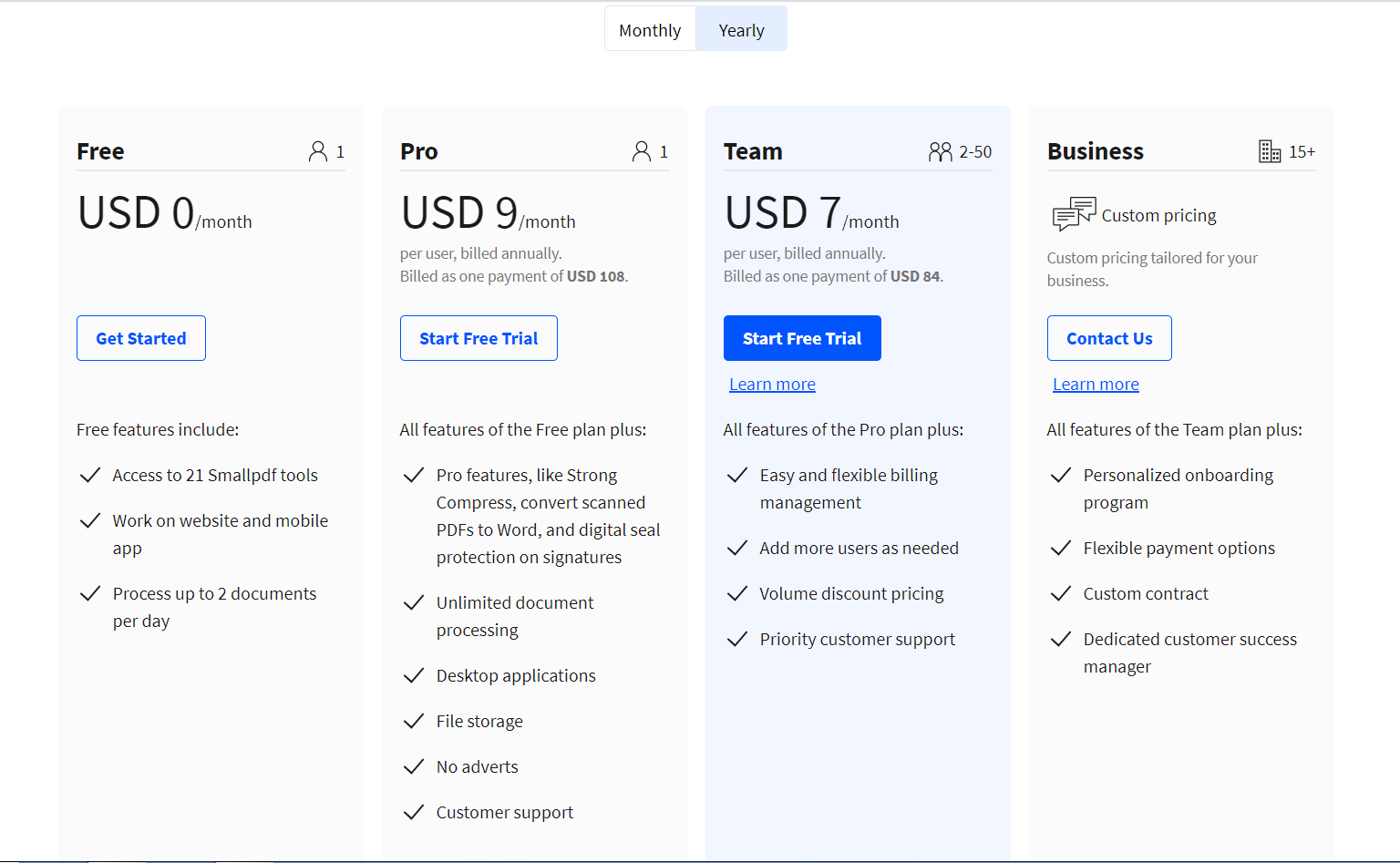 FAQs About SmallPdf Review 
👉Can you trust Smallpdf?
You can edit your documents online with Smallpdf's PDF editing software. Browser-based, it does not require installation on your computer.
⁉️Where is Smallpdf from?
It's a company that's based in Switzerland with servers in multiple countries. Their founders had years of experience in the industry and sought to solve some of its problems. As a company that's self-funded, Smallpdf is not affiliated with any other businesses.
🔎How do I contact Smallpdf?
Smallpdf can be contacted via email at [email protected] or by filling out the contact form on their website. The company is also active on social media and posts updates frequently.
⏳Does Smallpdf save your files?
You don't have to worry about losing anything because Smallpdf automatically saves your files. By downloading a copy of the latest version of the file, you can also create a backup. Besides offering free storage, Smallpdf also offers the option of accessing your files from any device as long as you wish.
💲How is Smallpdf free?
You can try out Smallpdf free for 30 days. The Smallpdf premium plans start at $12/month/user, depending on what you need and what you want!
📎How does Smallpdf make money?
The Smallpdf PDF editing software is monetized by offering premium features.
Smallpdf Pros & Cons
Quick Links –
Conclusion | SmallPdf Review 2023 
Smallpdf makes it very easy to manipulate PDF files because it provides all the tools needed for a reliable and efficient process.
Thanks to the cloud services integrated, it is very easy to collaborate on documents and to create high-quality results.
With SmallPDF, you get the wholesome experience all to yourself. Take advantage of smooth PDF handling by trying it now.