You're in the right place if you've recently decided to start a mom blog and are looking for trustworthy mom bloggers to follow for blogging advice.
Even though I recently compiled a list of this year's Best Blogging-Related Blogs to follow, and many people enjoyed it, I have decided not to update it.
Receiving blogging advice from a mom who understands your parenting challenges is something special. Like me!
Sure, my friends Enstine Muki, Ryan Biddulph, and other prominent bloggers may have crazy strategies for building a successful blog, but are these strategies "mommy-friendly"?
This is what distinguishes this list from the others.
Read on to discover the top ten moms who, despite their endless mothering duties, still find ways to grow their blogs.
Top 12 Mom Blogs To Follow in 2023– Make Money

Top 12 Mom Blogs To Follow:
1. Twins Mommy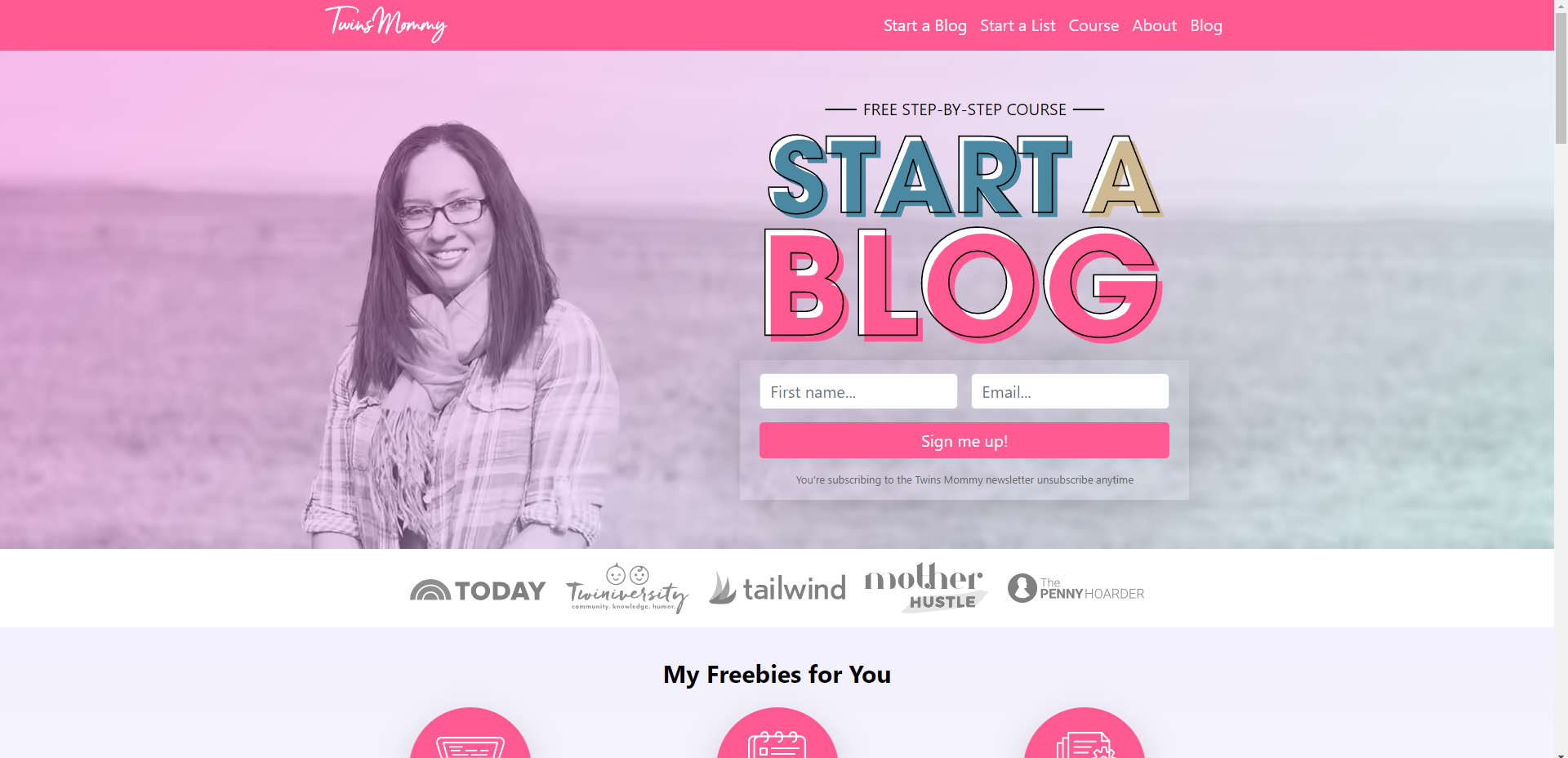 Elna, the mother behind Twins Mommy, is a freelance writer who runs multiple blogs in addition to being a full-time mother.
I don't know how she does it, but this mother has mastered the art of blogging, and you should take notes!
You can begin with my recent interview with her regarding how she obtains close to one hundred thousand monthly pageviews on each of her new blogs.
2. Catherine Oneissy
Catherine and I first "met" when her blog was titled "This Mama Learns."
Her excellent, practical blogging advice has continued even after she changed her name to Catherine Oneissy.
She is the authority on Pinterest, blogging, and working from home.
3. Moms Make Cents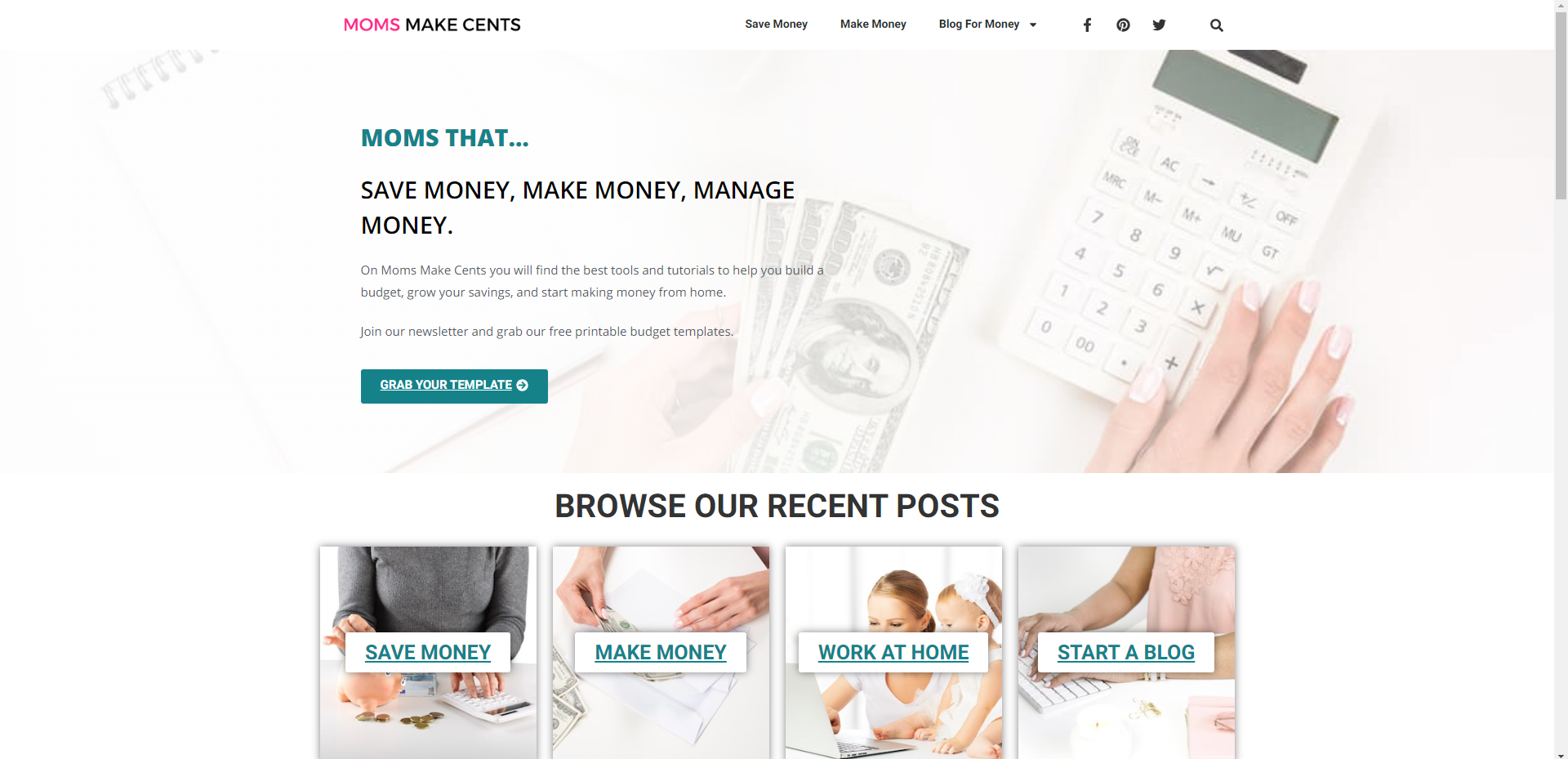 I will not lie to you: Mckinzie is a Pinterest master.
Recently, I interviewed her and she shared some simple tips to help you get Pinterest traffic to your new blog. She has this insane Pinterest course that I'm still surprised is free.
Mckinzie's knowledge of Pinterest enabled her to receive 20,000 pageviews on her brand-new, three-month-old blog.
But her blog is about more than just Pinterest! Check out her blog for all the Pinteresting strategies and money-making advice.
4. Redefining Mom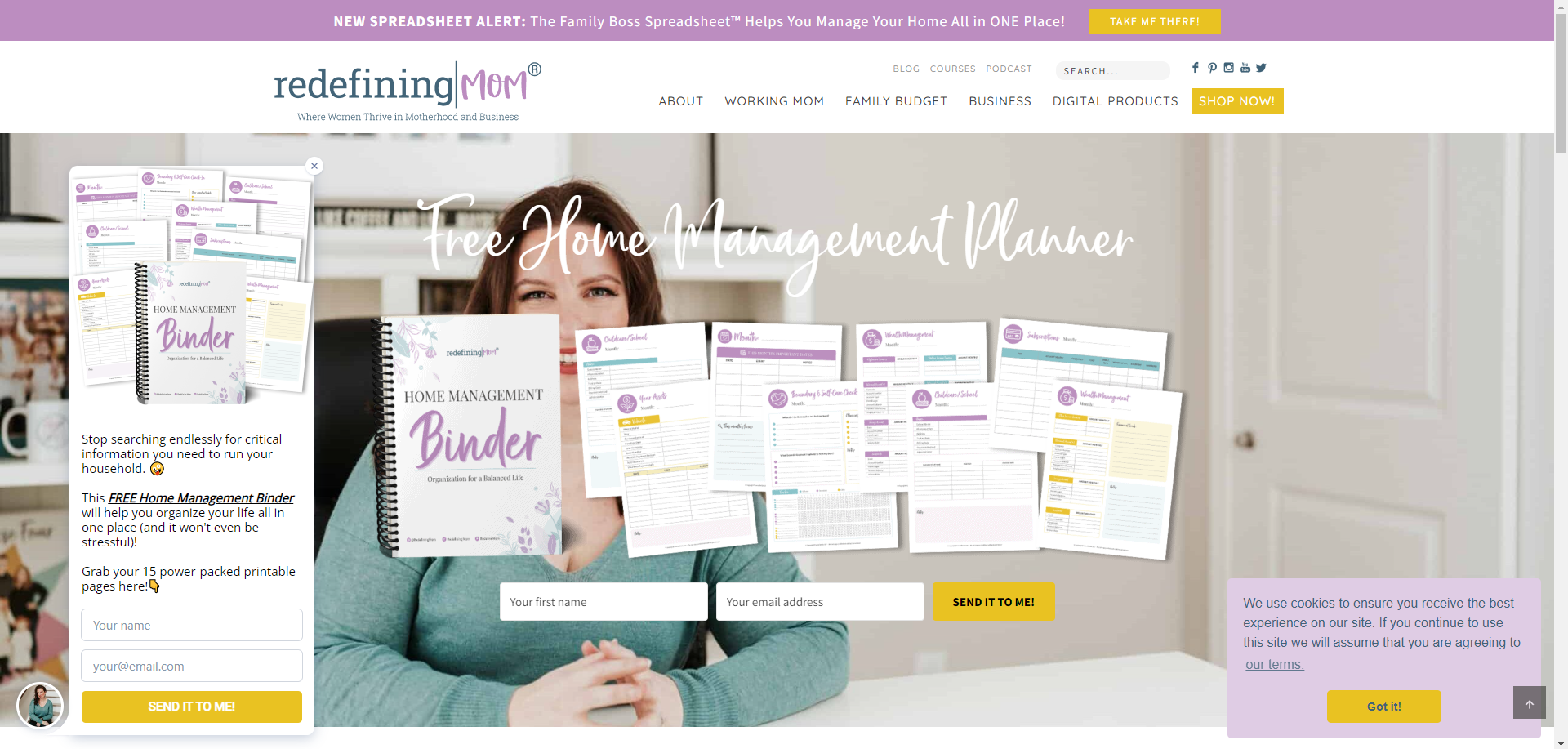 Corporate mom-turned-full-time blogger Monica Froese teaches you how to grow your blog as a business.
Monica is your gal for tips on increasing productivity and converting Pinterest traffic into subscribers.
5. Start a Mom Blog
Suzi, a mother of three young children, wants to help moms like you start a profitable mom blog so they don't have to leave their young children.
Suzi formerly worked in Industrial Engineering, and she is a pro at discovering blog growth hacks!
What she brings to her blog, Start a Mom Blog, are the same efficiency and optimization strategies used by Fortune 500 companies to increase traffic and make blogs successful.
6. Meera Kothand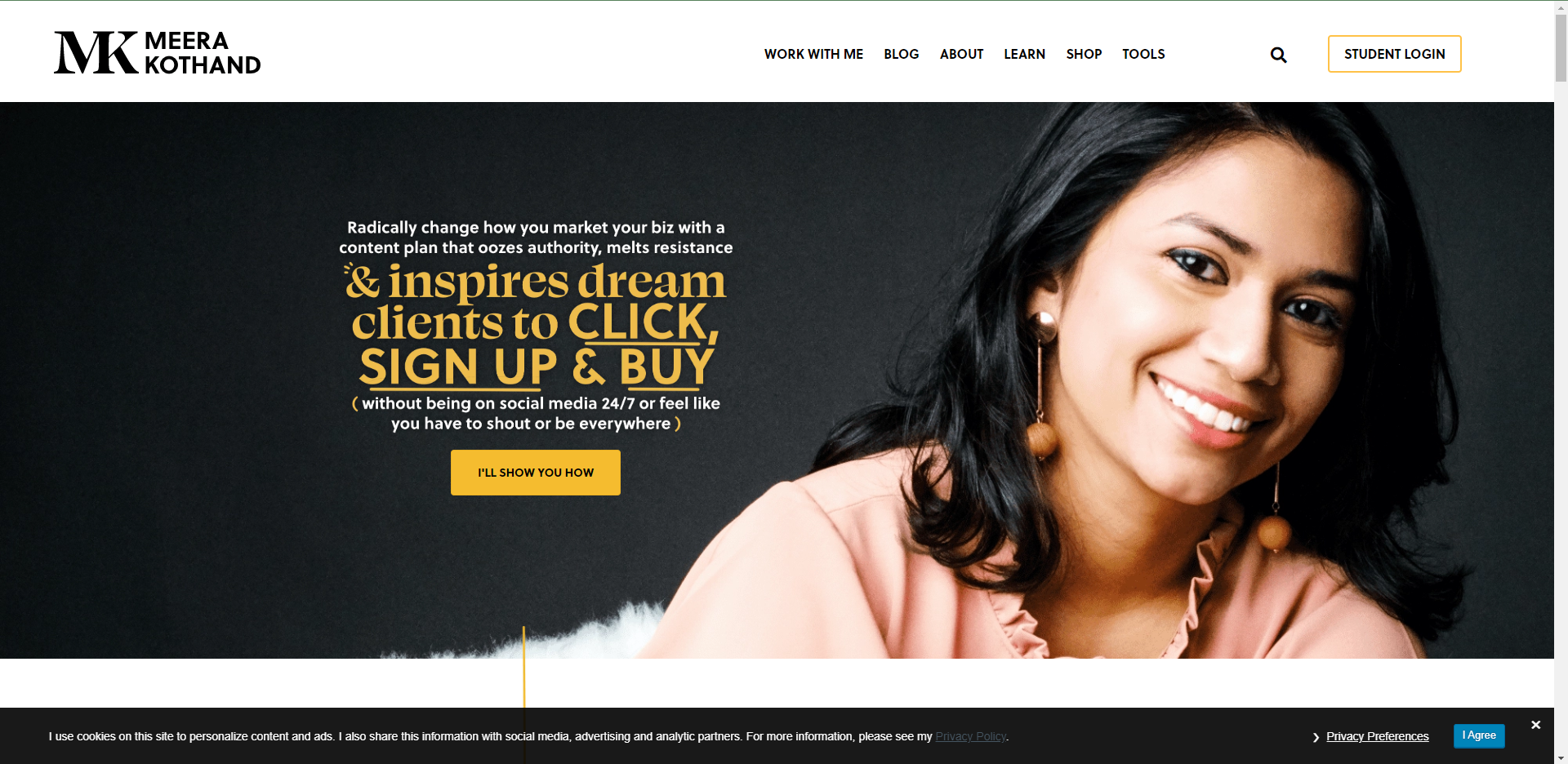 Even if you'd rather curl up on a couch than sell, Meera Kothand is your go-to source for no-nonsense, effective marketing advice. Not your average mother's blog. This mother is intelligent and approachable.
She teaches you straightforward, non-sleazy ways to sell like a trustworthy human advisor.
7. Women Winning Online
My mission and Jen's mission are very similar.
We both wish to assist women in their online business endeavors.
Because we share the view that every woman should have the option to earn a living on her own terms.
Jen is aware that if all women had the option, the majority would choose to work at home with their children. Furthermore, she teaches this on her blog.
8. Smart Mom Blogger
Candis is a true blogging inspiration.
The mama of four has mastered the act of successful blogging with balance and that, as you already know, is a lot for a stay-at-home mama!
9. Blog Clarity
Melissa is a "For Dummies" author, designer, and marketing expert who assists mothers in gaining clarity, becoming productive and learning to speak in a manner that elicits a response.
Blog Clarity is the source for straightforward and actionable blogging and social media advice for astronomical blog growth.
10. Kristie Hill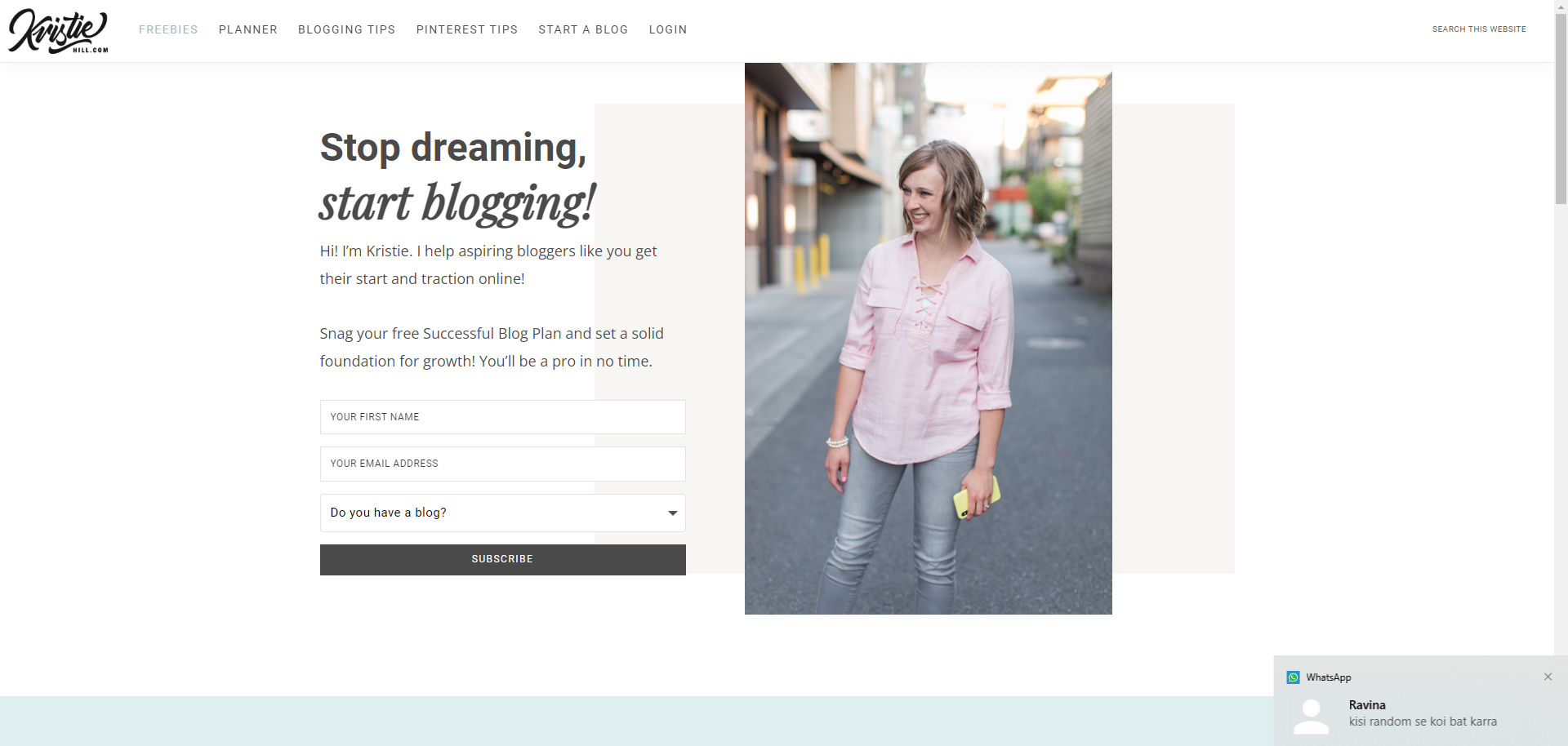 KristieHill.com is a common destination for me when I need clear and extremely helpful instructions for something I'm having trouble with.
When you visit her blog, you can anticipate valuable blogging advice that will leave her name and face indelibly in your mind.
11. Persuasion Nation
Mary is my ultimate inspiration for an all-encompassing woman.
She first caught my attention when I noticed her on Optin Monster, Smart Blogger, and virtually every other power blog I read!
And every single one of those posts was an informational powerhouse.
Mary is not your typical mom blogger; after reading her blog, you'll be a badass digital marketer in no time.
12. Beautiful Dawn Designs
Tiffany's down-to-earth nature is one of the many qualities I admire about her.
Tiffany is a special mother despite earning thousands of dollars per month as a badass mother-in-charge.
She creates attractive feminine WordPress themes that are quick and optimized to help you generate income from your blog.
While Tiffany has a great deal of advanced knowledge to share, her blog is primarily geared toward helping novice bloggers, and her advice is insane. You should investigate them.
Quick Links:
Conclusion- Top Mom Blogs To Follow
Have I forgotten your favorite? Mention the blog in the comments, and I'll add that to the post when I update it.