Are you one of those whose YouTube videos are not doing well in driving traffic? And also you're not able to manage your YouTube channel effectively. If yes, then you should stick to this post, as here we have come up with a great solution for you in the form of TubeBuddy. Check out the detailed TubeBuddy Review.
You can install TubeBuddy browser extension right Chrome, Safari, and Firefox. Right once you have installed it, you will see a small TubeBuddy section right on the YouTube channel.
What is TubeBuddy?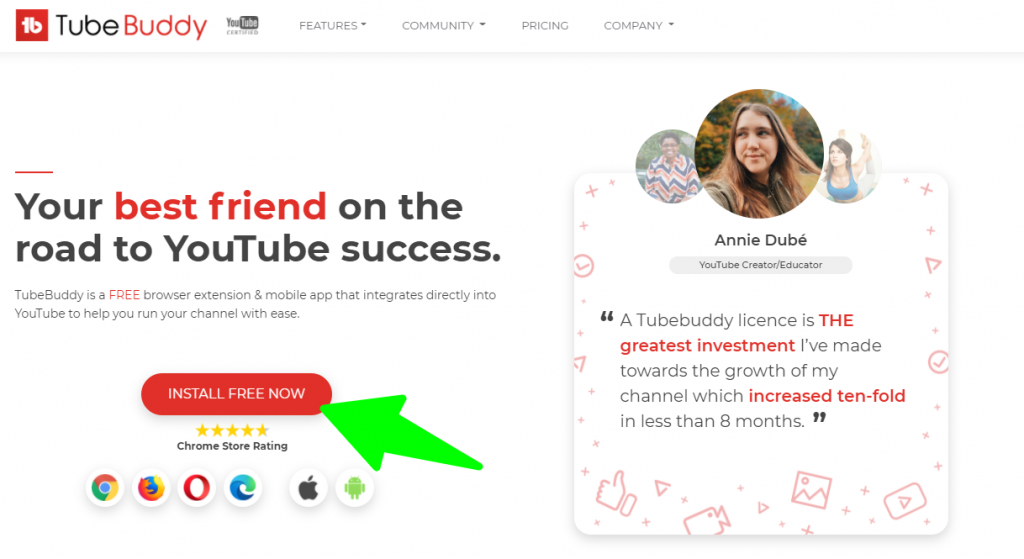 No doubt, TubeBuddy is the first YouTube channel management tool and video optimization platform available in the market.  The innovative tools, which are automatically added to your YouTube channel, include a number of other premium features that save creators time. And with the help of this tool, you can easily create stunning videos that gonna leverage more audience and views as well.
What TubeBuddy Does For You?
Simply by using this tool, you can easily optimize your videos for YouTube SEO that can help you in attaining a better ranking on YouTube. And also you can easily manage your YouTube channels in a more efficient and easy way. Let's explore what you can use this tool for:
• Find Rankable Video Tags of your competitor's videos.
• Get detailed insights into your competitor's YouTube channel.
• You can export the subscribers listing with their social profiles
• Allows you to track the ranking of your Videos.
• Has the feature to detailed analytics for any videos.
Who Can Use TubeBuddy?
If you are a YouTube creator and wanted to grow YouTube channels effortlessly then you should get started with TubeBuddy right away. Check out the list below to find out who can use this TubeBuddy tool
•           For Creators:
TubeBuddy is best for the creators who really want to grow their channel and simply engage right with their audience. And they can easily streamline their workflows so that they can easily give more time in simply creating the great contents.
•           For Brands:
People who are having a brand and actually want to get focused on productive workflows along with growing their business on YouTube.
•           For Networks:
Here you can also offer this reliable tool for the partner's success easily and effortlessly.
Best TubeBuddy Features
Advanced Video Embedding:
Simply create embed codes right with a complete list of options to add videos or playlists to your website easily.
YouTube offers just a few basic options for integrating videos and playlists right to our website. With the help of this feature, anyone can easily customize the look of your video or built-in playlist easily.
Canned Responses:
Just write pre-written messages in various areas of YouTube easily. In the end, you always write the same answer on YouTube but with the help of this tool you can do it effortlessly. Now you can easily write personalize messages and write faster.
The Card Templates:
Now you can easily set-up any video as a card template and then easily apply the cards right to new uploads.
Now you don't have to create the same cards on all uploads manually. You want to manage all aspects of new downloads quickly and efficiently. Using this feature you can easily all aspects of new uploads quickly.
FAQs
✅Is TubeBuddy Safe?
TubeBuddy is a safe and 100% YouTube certified extension, they started in 2014 & have helped many big & small YouTubers to grow their channel. I had been using it along for a long time without any bug or complaints & will vouch for it as we had been using it.
✅Is TubeBuddy worth it?
Yes! Indeed, Tubebuddy is for sure worth it! I grew my subscriber base using TubeBuddy! though I am not an active content creator TubeBuddy helps you with better SEO understanding and helps you became a successful content creator. it's the hands-down the complete & ultimate YouTube growth hack.
Pricing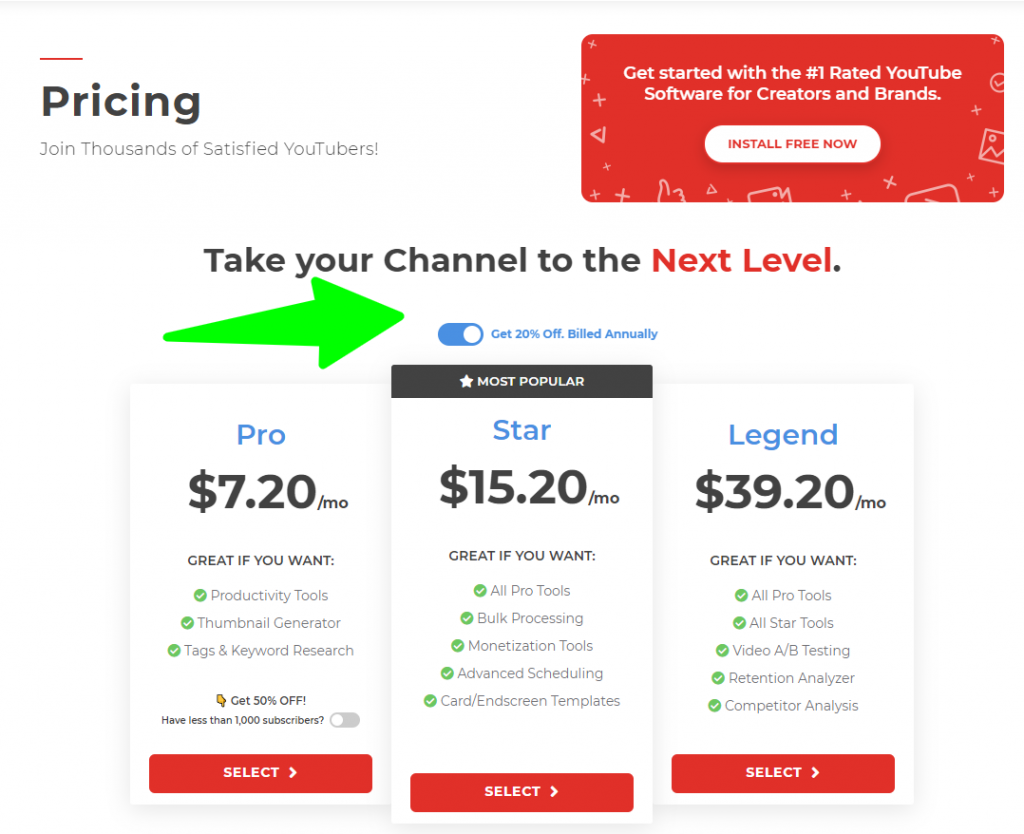 Quick Links
TubeBuddy Review: Final Thoughts
Tubebuddy is a great tool and the most popular YouTube tool too. TubeBuddy is easy to use and very smooth, particularly Tubebuddy chrome extension. the platform offers all one needed to grow & manage their youtube presence and audience. you will get familiar with the tool and start getting results in no time.