How to use Google Analytics? I know it's a question that's been scribbling itself in your mind for a long time by now, or else you wouldn't have been on this page, and well that's a perfectly legit question too.
In fact, Google Analytics is so vast and huge, that learning it totally is like learning how to work on a brand new Operating system, so if you aren't exactly familiar with all the features of Google Analytics, I'd say you aren't alone.
And, Google Analytics is one of the best analytics tools ever built on the internet. And the best part? It's free! Although there's no official "Google Analytics WordPress" version yet, It's totally possible and easy to add Google Analytics to WordPress, and that's what I'll be guiding you through today.
WordPress Google Analytics is the combination of Google Analytics and WordPress; it has the potential to revamp your blog to another level, how?
Let's have a look at that:-
How to Setup Google Analytics:-
Well, in order to use Google Analytics, you have to have the knowledge of how to add Google Analytics to WordPress, so yeah let's work around that.
You should login to Google Analytics as the first step of this How to use Google Analytics guide.
Once you're in, click on the Admin button at the top.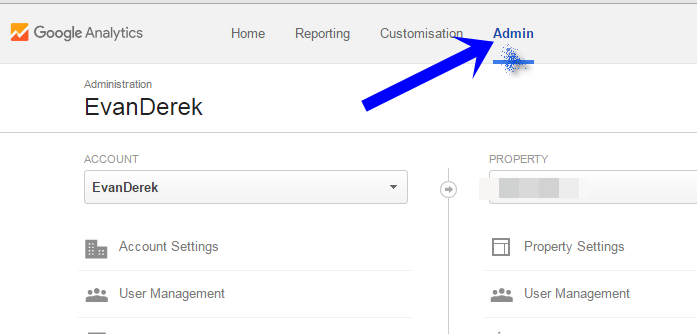 On the next page, under the property (website) on which you are trying to add google analytics tracking code,  click on tracking info.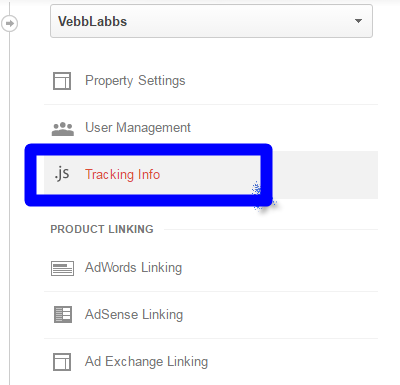 A slider would now reveal some options for you; you need to click on the tracking code option in order to add Google Analytics to WordPress.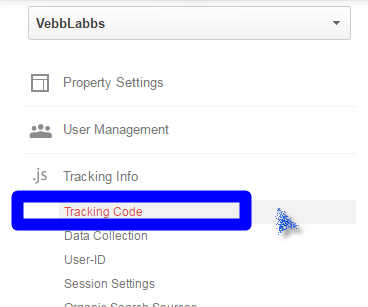 On the next screen, you'll get your Google Analytics tracking code, copy it.

Now, login to your WordPress Dashboard and go to Settings>Editor.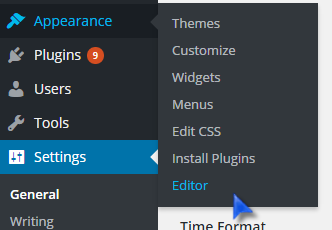 Now, find the Main Index Template (index.php) file on your screen.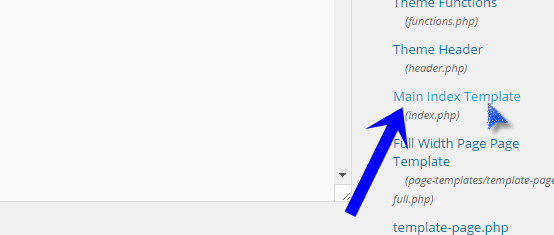 Now, you have to paste the code you copied just below the header function.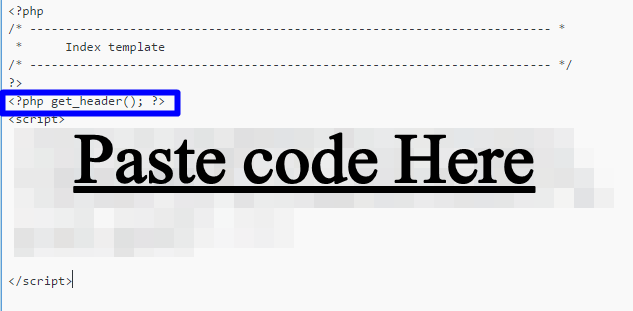 Once you've done that, click on Update button.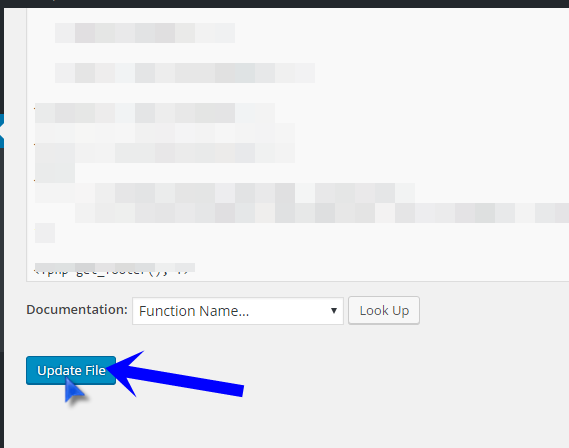 Done! Your analytics is up and running.
How to Use Google Analytics:-
If I show you how to add Google Analytics to WordPress, but I don't show you how to use it, it's like I'm buying you a car, but not teaching you how to drive.
So okay, here's what you can use Google analytics for.
Login to your Analytics dashboard again. And you'll see all the properties verified by you, just click on the one for whose Analytics you want to get into.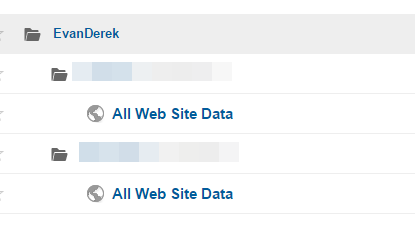 Now, you'd be taken to your control room. Well, the dashboard in plain English.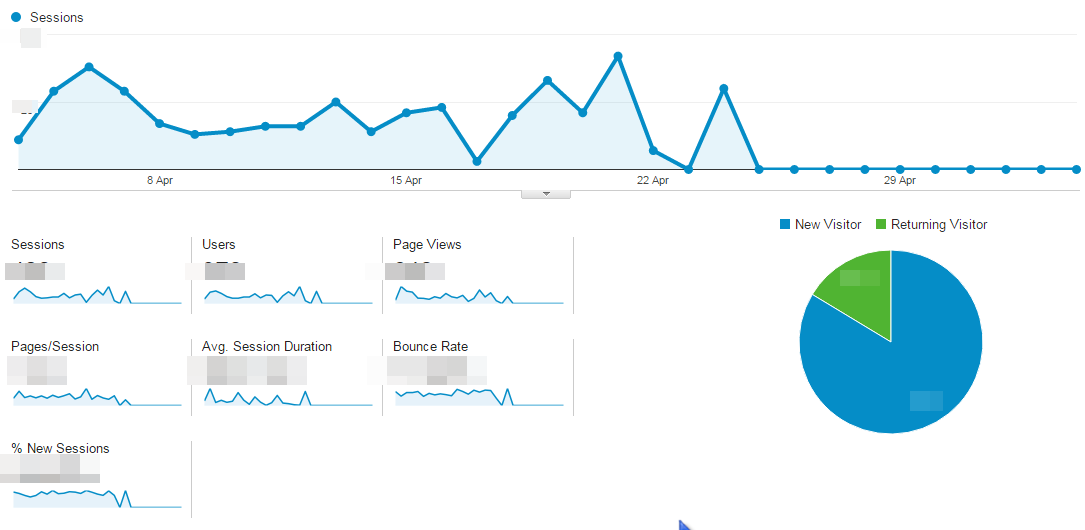 This is where you'll be getting some of the most sensitive data for your website:-
Sessions: – That's the total sessions for your website for any certain date you might be viewing.
Page Views: – This is the total number of page views for your site. Don't confuse it with hit or traffic, because a single person can view many different pages on the blog or website and it's counted as a pageview. Not just that, if a user even refreshes a page, that gets captured as a pageview too, so yeah that's what it is.
Bounce Rate: – This is important as it's also a ranking factor.
The bounce rate is the percentage of people who went to other sites or went back to the search engine from your website after arriving on it. Now, when do people go to other sites, or back to search engines? When they don't find relevant info on the site to what they're looking for, right?
That tells Google that your blog/website is not relevant for the keyword on which it's ranking, and thus your SERP might be reduced.
Average Session Duration: – This is the amount of time a certain person spends on your site. This means the average of the amount of time that each new person spends reading your blog. See the reason the top guys keep talking about "longer content"? Well because longer content keeps people engaged!
New Sessions: – New sessions is the percentage of "New people landing on your site", out of the total hits. For e.g., if you get 100 hits a day, the "unique" guys who have never visited your site earlier comprise of the "new sessions".
How to Use Google Analytics Demographics Info:–
I personally use this stuff to understand my audience better; once I know where they're from, what language they speak and what device or operating system they're using, trust me selling to them (considering I'm primarily with the Affiliate thing) becomes a lot easier.
Languages:- Not a lot to say here, the languages option shows you the languages spoken by the people who land on your site, the total number of sessions and the percentage of it.

Country: – Well, this will just show you the countries of the people from where they land on your site. Economically speaking, US traffic is the most strong, and potentially viable place to get traffic from.

Browsers: – If you're more of an advanced kind of WordPress geek, there are a number of ways you can use this info for. There are certain scripts, plugins, and stuff that can be customized to load differently on different browsers, well there's a whole different story to it.

Screen Resolution: – If you aren't optimizing your site for different Screen Resolutions, you're leaving not just money, but even rankings on the table.
Yeah after the Mobilegeddeon, responsive design became a must, so you need to know how much of your traffic is from which kind of resolution, right?

Acquisition:-
Google Analytics has a treasure to itself, but I can't list out all the features, right? But I couldn't miss listing this one out; you go to Acquisitions>Source/Medium and you'll get a detailed insight of almost every single traffic metric you might imagine from your traffic.
It'll show you where the traffic is coming from, how many session, what's the percentage and everything else.

Final Words:-
So that was about it guys, this piece covered how to Setup Google Analytics and couple details into how to use Google analytics, right?
I'm pretty sure it'd be a smooth sail for you from here.